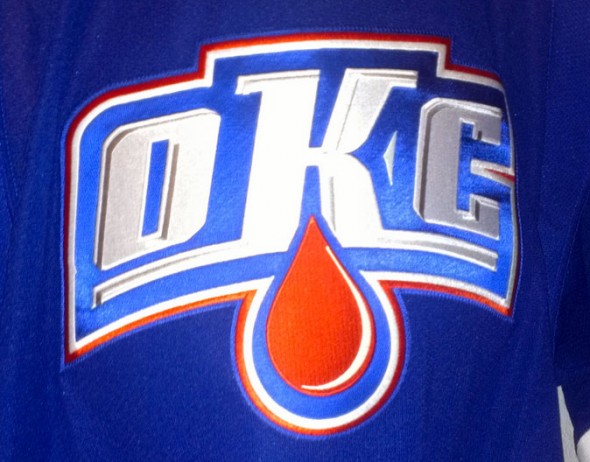 The one positive the Oilers can take out of this season is that their organizational depth has improved. Martin Marincin, Anton Lander, Andrew Miller, Iiro Pakarinen and Brandon Davidson all played at least 27 games in the AHL this season, but when they got to the NHL they were able to contribute, instead of just taking up a roster spot.
Tyler Pitlick didn't look out of place either when he was in the lineup, and if he could stay healthy, he gives them even more depth. These players have been effective in the NHL, and they are all still improving, which is much more than you could say about call ups in previous years.
The Oilers need to build the foundation of their team through drafting and development, and I'm cautiously optimistic that they are finally starting to see some positive signs in that regard.
I want to be clear that they are still a ways away from having great organizational depth, but at least now when the recall a player from OKC, there is belief he will be able to contribute.
Oscar Klefbom is still young and improving — he only played nine games in OKC, so I didn't include him — but I could have. Darnell Nurse and Leon Draisaitl will turn pro next year, and if they don't start the season in Edmonton, which isn't a bad thing, then after some AHL seasoning they too should be able to contribute in the NHL.
Bogdan Yakimov should be much more comfortable in the AHL next season, after having a season to get acclimatized to the North American game and the culture shock. He could add some skilled size to the lineup when an injury occurs. Anton Slepyshev is a bit of an unknown, but I'm hearing he might come to North America next year, and he'd add more skilled size to their farm system.
Laurent Brossoit has had a very good first year in the AHL, but the Oilers must fight the urge to rush him. Many goalies need a few seasons in the AHL before being ready for the NHL.
MItch Moroz, Jujhar Khaira and Dillon Simpson need to dominate in the AHL before the Oilers contemplate recalling them, and hopefully they take another step in their development next season.
FIVE YEARS…
I've written it many times that the majority of draft picks in the 2nd-7th round, should not be looked upon as busts until at least five years after they've been drafted. Lander is a prime example. This is his sixth season after his draft year and he's emerged as a solid bottom-six forward. He could become a very good third line centre, or possibly a second liner.
Martin Marincin, Tyler Pitlick and Brandon Davidson are in their fifth seasons and Marincin continues to improve. Pitlick's biggest challenge has been staying off the IR, while Davidson has not looked out of place as a third pairing defender.
It takes time to develop depth in the organization, but the Oilers look like they finally some, and that should allow them not to have to rush more young players. The Oilers farm system was decimated in the mid 2000s, and it looks like they finally have it back on track.
If they can keep developing players in the minors, there is hope this team might get back to the postseason before 2020.
LINEUP….
No changes up front or on defence. Boyd Gordon and Matt Hendricks aren't ready yet. The Edmonton Chapter of the PWHA nominated Hendricks for the Bill Masterton Memorial Trophy as the Oiler who best exemplifies the qualities of perseverance, sportsmanship, and dedication to hockey. It is the third time in his career that Hendricks has represented his team for the award.
Ben Scrivens will start as Richard Bachman left the team to due a death in the family. Tyler Bunz has been recalled and will back up Scrivens tonight and tomorrow. The only way Bunz plays is if Scrivens is injured.
They recalled Bunz instead of Laurent Brossoit because the OKC Barons are in the midst of a playoff race and hoping to gain home ice advantage. It doesn't make sense to have Brossoit sit on the bench in the Show instead of trying to help the Barons win in the AHL.
QUICK HITS…
As every year passes we are seeing more Stu MacGregor draft picks emerge. Like every NHL head scout, he has missed on a few picks, but with more of an organizational emphasis on development we are seeing more picks become NHL players.
For only the second time in Oilers history we've seen an Oiler player score their first NHL goal in three consecutive games. Marincin tallied vs. Colorado last Wednesday, Miller scored vs. Dallas on Friday and Davidson scored on Monday. The only other time that happened was during the first four games of the Oilers inaugural season.

Dave Hunter and Kevin Lowe scored their first career goals on October 10th, 1979, Blair MacDonald and Mark Messier scored on October 13th, Risto Siltanen and Wayne Gretzky scored on October 14th, and Brett Callighen scored on October 19th.

In order for the Oilers to tie that record of four consecutive games with a first career goal, Richard Bachman or Ben Scrivens will need to score tonight. I love picking obscure NSOGDP, but, sadly, I can't pick a goalie to score.

Todd Nelson's record is 16-18-6 as head coach of the Oilers. It is a decent record, but not great. However, when Hall plays his record is 10-5-2, and without Hall it is 6-13-4. I question the hockey IQ of anyone who suggests the Oilers are better without Hall.
WHAT THEY'RE SAYING…
As always, it will be interesting to see who starts in net tonight. Both John Gibson and Frederik Andersen have impressed in recent games (Freddy was a rock in Saturday's matinee against the New York Islanders, and Gibson shone against the Devils on Sunday). As noted above, Freddy has a good history against the Oilers, but we all know that doesn't really mean anything to Bruce Boudreau.

However, things might get interesting: Even though Edmonton has been out of the playoff picture for months, they are on a roll as of late, and have the potential to win their fourth consecutive game for the first time since October. Before this past Monday, the Oilers were 0-3-2 in their previous five games, but strong performances from several Oilers have allowed the club to enjoy a mini-turnaround of sorts. Goalie Richard Bachman has only allowed one goal in his past six starts, Benoit Pouliot has four points in three games, and Andrew Miller has a goal and six points (!!!) in his past three games. (Fun fact: I took a Statistics class with Andrew in undergrad, and we were in the same study group. He was good at scoring assists then, and was the captain of the Yale team that won the 2013 NCAA Hockey Championship).
WSOP…


Paging all poker players. Our 4th Annual MS Bike Tour poker tournament
will be played on Saturday, April 25th at The River Cree Resort and
Casino. First place gets a seat at the WSOP main event, including flight
and hotel. This year you can register on line, but don't wait., we are
already 42% sold out. You can  register at Jasongregor.com.
TONIGHT…
GAME DAY PREDICTION: The Oilers are playing very well. They controlled the play vs. Colorado for long stretches on Monday, but tonight will be a much tougher test. The Ducks are good. The Oilers will be in the game, because they are playing with confidence, but I see their winning streak coming to an end with a 4-3 OT loss.
OBVIOUS GAME DAY PREDICTION: The Ducks allow a PP goal. They've allowed nine PP goals in their previous ten games.
NOT-SO-OBVIOUS GAME DAY PREDICTION: Justin Schultz has a solid hit in the second period and reaches 40 hits for the first time in his career.
Recently by Jason Gregor: