The weekend is over, practice retirement has ended, and you're all looking for ways to kill company time. Thank Gord for the mailbag. Why? These here 3000 words are not only going to teach you something, they should kill at least 15 minutes of whatever it is that you are supposed to be doing. If you have a question for the mailbag you can email me at baggedmilk@oilersnation.com or hit me up on Twitter at @jsbmbaggedmilk. With that out of the way I present to you another mailbag and a very happy birthday to Papa Milk who will likely never see this. Thank you. 
1) Jordan Nugent-Hallkins asks – Jagr is 85 points back from Messier for 2nd all-time in total scoring, and 48 points back from Howe for 3rd. Can he make it? Why or why not?
Lowetide:
Yes. Jagr's skills have eroded but those hands still have some magic. Messier is my all-time favorite Oiler but if Jagr passes No. 11 it's fine by me. Jagr is an icon, I'm thrilled to have enjoyed his career from the beginning. 
Jeanshorts:
At this rate it appears Jagr will literally outlive us all, and still be able to play a regular shift in the NHL. He played 77 games last year and put up almost 50 points, AT AGE 43! That is wild! I think he surpasses Mr. Hockey this season, and if he continues to score at this pace he could easily catch Messier by the 2016-17 season.  Looking back I wonder if now he kind of regrets those three years he played in the KHL, as he would no doubt be in sole possession of second all time in NHL scoring if he had stayed in the league. But, I mean, the KHL pays straight cash roubles and those gambling debts weren't going to settle themselves…
Robin Brownlee:
Might catch Howe, Won't catch Messier. Doubt he'll play beyond next season.
Jason Strudwick:
Jagr was the most skilled player I played with. The combination of size and strength is something we won't be seeing to often in the NHL. It is incredible he is at this level for points when you consider the lock outs and his years in Russia. I do think he can make it to Howe for sure. Maybe not this year but early the next year. If he is healthy he should be able to bang out over 40 points. Messier may be a little tougher to catch because he is running out of time.
Jason Gregor:
He wants to play until he is 50. I'm not sure he can do that, but I believe he really wants to finish second all-time. If he keeps contributing a team will keep signing him to one-year deals. If he plays two more years he can catch Messer.
Baggedmilk:
The dummy could have already caught Messier had he not gone and played in the KHL for three years. Crazy, right? We're talking about Jaromir Jagr taking over second on the all-time points list and he could have done it years ago had he not chased a paycheque (or whatever it was) in Russia. I think he'll catch Howe but I don't think he'll catch the Moose.
2) Bradley H. asks – Where do you see the greatest strengths and weaknesses in the Oilers roster as of today?
Lowetide:
Strength: Young scorers up front. That's a change from last year when 'scoring wingers' would have trumped all, but this team's top 6F beginning this fall is going to be breathtaking. Weakness? Defense. Gack!
Jeanshorts:
I think they're biggest strength is the sheer offensive firepower. On paper they have one of the best young forward cores in the league, and for all his faults Justin Schultz can be a valuable contributor to the offence from the back end. If McLellan and Woodcroft can kickstart the power play this season, look out! It's going to be a blitzkrieg out there on the man advantage! And chew on this for a minute: there is a very real chance that in a few seasons Ryan Nugent-Hopkins will be the Oilers SECOND line centre! That's a rags to riches story if I've ever hear one! And, I mean, MCDAVID! He will score all the goals so don't even worry about it. 
Their biggest weakness continues to be the questionable defensive corps. As I've said before I think Chiarelli did fine in shaking things up back there and bringing in a legit top four defender in Sekera. In my opinion the defense as it stands now is an upgrade over last year's squad. And I think in a year or two, when Darnell Nurse becomes a legit NHL player, we find out what Griffin Reinhart's ceiling really is and Klefbom has developed a 32 pack of abs, the Oilers will be set up with a fearsome backend for hopefully the next decade. But right now, it's still basically a couple legit players, a bunch of question marks, a few wastes of roster spots and a crew of young and inexperienced players tasked with learning to swim in the deep end. The same story we've unfortunately watched season after season. I'm picturing a lot of 6-5 losses for the Oilers this year.
Robin Brownlee:
Strength is at centre, which is a complete reversal of last season at this time. Make-up of blueline is up in the air. Should be better, but it has to be a lot better to be even adequate.
Jason Strudwick:
Strengths – Top six forward skill. Coaching.
Weaknesses – Top pairing D man, Scoring on third and fourth lines. Competitive play throughout all 18 skaters every night.
Question Mark- Goaltending
Jason Gregor:
Weakness is blueline. Strength is offensive potential.
Baggedmilk:
As strange as it is to say 12 months later but the biggest strength is down the middle. Having Nuge, McDavid, and Draisaitl as your top three for the next decade (finances pending of course) will be an absolute masterpiece to watch.
The biggest hole is still the defence though. It's still not good enough to compare to the teams that win the Cup. It's better, but it's not great.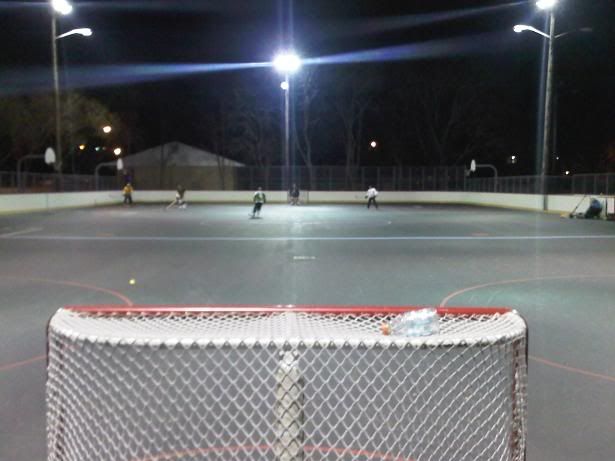 3) Oilguy365 asks – Which NHL arena would you love to watch a game in and why?
Lowetide:
Winnipeg, because the fans are having so much fun! It's a fabulous atmosphere, hope to make it there someday.
Jeanshorts:
The Madhouse on Madison, more or less solely just to be part of the insanity that is the national anthem. It also doesn't hurt that the Blackhawks are amazing and Chicago is supposed to be an incredibly fun city.
Robin Brownlee:
I've been to every rink except the new ones in Pittsburgh and New Jersey. Best arena to watch a game in is the United Center in Chicago. Loud fans. Great atmosphere. Best anthem singer. And it's in Chicago, the best NHL city to visit. Montreal is a close second for rink and city.
Jason Strudwick:
Madison Square Garden. Great arena in Downtown NYC — what more do you want?
Jason Gregor:
The old Chicago Stadium. The sounds were unreal on TV, and I could only imagine how loud and great of an atmosphere it would have been in person.
Baggedmilk:
I've been to a game in Phoenix. That was pretty cool! Mostly because I literally got tickets in the 10th row for the small change I had in my pocket (they were $50/seat). Where I'd really like to go is Madison Square Garden. Firstly, I've haven't been to New York yet and if you time it right you can sneak in a Billy Joel concert as well. Madison Square Garden is where it's at for me. 
4) Vetinari asks – Looking at the 2015/16 schedule, and with this being the last year the team plays in Rexall Place, what game are you most looking forward to?
Lowetide:
Opening night, and every night after. When they close that place after the final Oilers game in late June, I'm going to cry a tear or two. Some of the best things about our game happened in that building and we are lucky to have been there to witness greatness so many nights.
Jeanshorts:
I'm disregarding your "just pick one" rule here. I'm already looking into selling an organ or two to score a ticket to the home opener this season to watch the official beginning of the McDavid Era®. I really, REALLY hope the McDavid vs Eichel matchup in December lives up to the hype I've already created in my head. And of course I can't wait to cry myself out of the building when we say goodbye to the old barn one last time. WHY ISN'T IT OCTOBER ALREADY??
Robin Brownlee:
The last one. Lots of great memories there and I'll probably spend some time thinking about them when that final buzzer goes.
Jason Strudwick:
The very last one of the season. There are so many great memories in that building for me as a fan and as a player I will be sad to see it go away.
Jason Gregor:
The last game because I'm sure the pre-game festivities will be excellent. Ibet they will have something post-game planned as well.
Baggedmilk:
A lot of guys are saying the last game to see what they've got planned but I'm saying the first game. Why? I've got tickets. I'm pumped to see Connor McDavid flying around the ice at Rexall for the very first time. If he scores/dazzles/whatever the place is going to go mental. I'm excited to be a part of that. 
5) Steve B. asks – Who would be the best nation writer to go on a cross Canada road trip with? Who would be the worst? Why?
Lowetide:
Hmmm. Best? Probably Strudwick. He's funny, has a goofy laugh and is self aware so would keep his feet down and shoes on. 
Worst? Hmmm. Probably me. I talk a lot — I mean A LOT — and chances are I'll run out of money before you. Plus I have a goofy laugh and am NOT self aware so I'll stick my feet on the dash after taking my shoes and socks off.
Jeanshorts:
I've gotta think Gregor would be a pretty good road trip buddy. He had plenty of hilarious and/or interesting stories for us during our one day trek to Moose Jaw last spring and his diet consists entirely of salads so I would probably get to pick most of the restaurant stops along the way and get to bogart all the snacks! 
And having traveled with him on numerous occasions I can tell you unequivocally Baggedmilk is the worst road trip partner. He farts like it's his job, he hogs the covers and ALWAYS gets stopped for "random" extra security screening at airports, so we'd be pulled over 11 times before we even left the city limits. Whatever you do, DO NOT get into a car with him.
Robin Brownlee:
Best would be Gregor. Did shows with him at drafts in L.A. and Minnesota. Had fun. Doesn't wear cheap shoes. Can't travel with anybody who wears cheap shoes.
Jason Strudwick:
I will go with Lowetide. He can tell me all about what it was like to live through the second world war and how asphalt changed his life.
Jason Gregor:
The worst would be whoever has bad gas.
The best would be Wanye, because he hates driving so we would fly everywhere.
Baggedmilk:
There is no way I'm going on another road trip with Jeanshorts. I'm literally with him all day and a cross country trip would be too much. TOO MUCH! Actually, I take that back. Maybe I would road trip with him if we planned on ending it Thelma and Louise style and driving off a cliff. I'd have to figure out my parachute situation though. This could take some planning.
The best person to go on a road trip with would probably be Gregor. We would be the best dressed couple of studs rolling through the countryside. Of course I would have to raid his collection of suit jackets, and we're probably not the same size, but we'd look gooooooood.
MEME CONTEST WINNER…
It was a tough vote and it came down to the last minute but the meme contest winner is Finish Checks, Make Passes. Congrats to our winner – I'll be getting in touch shortly.