Alright, it's been a week. We've had time to cope and reflect, both as a city and in our own individual ways (a lot less orange, basically). It's been a while since we've had to deal with a disappointing end to a successful season. So, how ya feeling?
Not too bad, I bet. But that's kind of weird, isn't it? Even during the day of game seven in Anaheim, I was surprised by how nervous I wasn't. Other people felt the same – excited, but without angst or dread. Then the game happened, and I felt super bummed out, but not distraught. Tears were never close.
For those of you under 30, this is not what a playoff loss was like in the nineties. Losing felt different then, because we had no reason to be sure we'd be back the next year. Potentially beating Dallas was our Stanley Cup. We had reason to be confident we'd be back in '07, but that feeling went with Pronger…to Anaheim.
But right now, there is no arrogance in saying that next year we expect the second round. The '06 team was well balanced, with a game-stealing goalie and game-dominating defenseman. The 2018 Oilers might have the best two centres in the league, and Talbot seems way too calm to regress.
And while I'm far less informed than everyone on this site, our division looks winnable, evidenced by the fact that the current titleholder needed two blown call wins to beat us.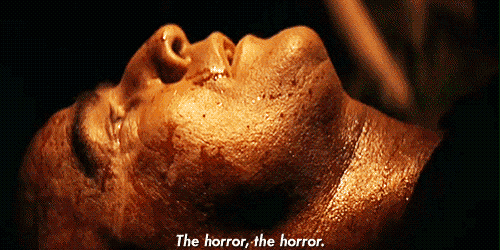 Few fan-bases have gone through such acute, concentrated suffering as Oilers fans have in the last ten years, and like abused animals, we might be hesitant to think we're finally safe. But we are. The best that two experienced playoff teams could do was hold McDavid to just under a point per game, in his first playoffs.
I'm not old enough to remember the earliest eighties, and what it felt like before we first made the finals. But I'm positive right now is closer to that (or the '07 Penguins), than it is to the pre-salary cap playoffs. Orange was big then, too.
Grant Fuhr talked about losing before you can win, and we all know about Lowe and Gretzky's walk past the Islanders' dressing room. But I feel a bit guilty, because instead of mourning, I'm thinking of questions like: does anyone else feel like the Oilers' core learned those lessons this year?
Teams like Nashville are mediocre for so long and only now might get their chance. Maybe the Oilers franchise is binary – either suck worse than the suckiest bunch of sucks that ever sucked, or rule like the Original Six Candiens. We could be closer to the Cup than anyone thought even to start the playoffs. Instead of depressed after losing in the playoffs, I'm excited. The last ten years already feel like they were part of the nineties, and I gotta say that in the moment, I don't really mind dealing in extremes.