Ethan Bear has been dealing with racist comments. This isn't acceptable.
Photo credit:Stephen R. Sylvanie-USA TODAY Sports
Yesterday was an embarrassing day to be an Oilers fan.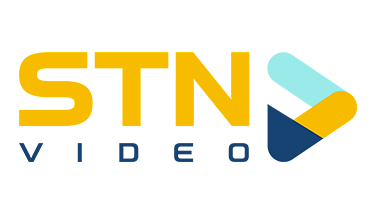 No, not because we were dealing with the aftermath of the team getting swept in the first round of the Winnipeg Jets, taking lumps from everybody else around the league. The Oilers lost back-to-back-to-back overtime games, it was frustrating, it was disappointing, but it isn't the end of the world. This fanbase has dealt with plenty of heartbreak and we're battle-tested.
It was an embarrassing day because of what a handful of fans did to Ethan Bear.
City News Edmonton reporter Courtney Theriault shared a note written by Bear's girlfriend that said he had faced numerous racist messages and comments since the Oilers' loss in Game 4.
This serves as an unfortunate reminder that racism is very much still a major issue, not just in the hockey community, but around Canadian society as a whole.
As Canadians, we tend to like to pat ourselves on the back and say that we're an accepting, multicultural society largely because we don't have the same glaring issues that our neighbours to the south do. But, unfortunately, racism is still prevalent in Canada and this isn't something we should sweep under the rug. I believe this is an especially large problem when it comes to our First Nations communities.
Bear in an excellent young player, and, more important, he's an excellent person. He's a role model and a great sense of pride for his community and he takes his position very seriously. Last year, Bear spoke with Gene Principe about how he's an inspiration for Indigenous youth and how he works to give back to his community. A young man with that sense of humility is an inspiration to us all.
Bear broke into the league last year and was one of Edmonton's best defenders as a rookie. His play was critical in getting the team into the playoffs. This season, Bear was again a strong contributor to the team and has become somebody that the Oilers should build their blueline around.
He had a few gaffes in the series against Winnipeg but was far from the reason the team got swept. It's fair to be critical of Bear or any player for having a bad game or making a bad play, but reaching out to attack the player, either to him or his family and friends, is crossing the line. Using racist comments to disparage Bear is cowardly and disgusting and it leaves a black eye on the fanbase and sport as a whole.
Now, of course, this isn't every single Oilers fan getting in Bear's messages and sending him racist comments. But what this situation does represent is a reminder that bigotry exists within our community and that it's up to us to put an end to it.
If you see somebody making a racist comment, whether it's directed at Ethan Bear or Darnell Nurse or Jujhar Khaira or anybody, call them out. Tell them this isn't appropriate and to be better. If you sit by idly and allow this to happen without standing up against it, you're no better than the perpetrator.
This needs to end. We all need to be better.
---
Let's take a bad situation and make something good out of it.