The Edmonton Oilers need to sign Jesse Puljujarvi to a long-term extension now
Photo credit:Perry Nelson-USA TODAY Sports
Beyond winning games on the ice, there's one thing that should be top of mind for the Edmonton Oilers — signing Jesse Puljujarvi to a long-term contract.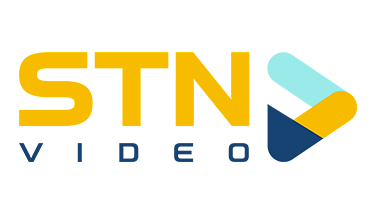 At 23 years old, Puljujarvi already has 204 NHL games under his belt where he's scored 74 points. The bulk of that production, however, has come since he returned to the team in 2020-21 a new player.
You see, it was tough sledding for Puljujarvi in his early days in Edmonton. He was far from a player ready to step into the NHL as an 18-year old in a new country, let alone being asked to play NHL minutes as a third liner in tough minutes.
While those first three seasons were tumultuous, we still saw flashes of what he could be. For example, it was clear there was some chemistry alongside Connor McDavid. He posted his best shot rate, goal and expected goal numbers alongside him and the majority of his on-ice goals came with McDavid in those first few years.
Yet, then-head coach Todd McLellan felt Milan Lucic was the perfect linemate for Puljujarvi. Nonetheless, it forced him out of the NHL and back to where he was more comfortable, the Finnish Elite League and he did what everyone thought he would do.
In 72 games with Karpat, he scored 31 goals and 65 points where he posted absurdly high shot totals, to boot. Those two seasons with Karpat turned out to be crucial.
He rejoined the Edmonton Oilers on a two-year deal — a contract that expires this year — and has been nothing short of tremendous in his return. In fact, he looks every part of what the Oilers were hoping they were getting in the 2016 draft when Puljujarvi fell to them at fourth overall.
CF% – 53.40 – 10th
GF% – 54.08 – 19th
xGF% – 56.17 – 10th
HDSCF% – 53.67 – 13th
HDGF% – 61.36 – 8th
PDO – 100.4 – 26th
These are some really impressive numbers, doubly so considering the company that Puljujarvi is in based on TOI. He's showing he can be an elite player.
He's grown into his body and plays a very strong power-forward game. He uses his body to create space for himself with the puck and often pulls in other defensive partners creating space for his linemates. His shot has improved tremendously, and his willingness to get to the dirty areas is helping keep him firmly planted on the top line alongside Connor McDavid.
One of the biggest keys for Puljujarvi is there are no nights off. He brings it night in and night out and it's quickly made him an incredibly valuable piece to this organization.
And that's why the Oilers would be right to sign The Bison King to as long of a contract as possible, as soon as possible.
He's up to five goals and 12 points in just 10 games, and there's a very real possibility he could put up 70 points alongside McDavid this year especially considering he's seeing a bump in his powerplay time, too.
The Oilers have some tough decisions to make this offseason given their current cap restrictions. The Oilers have dipped well into the LTIR pool and have a lot of money clogged up in their defence — so much so that there's a possibility the club has to choose between one of Puljujarvi or Yamamoto.
While you may say an eight-year commitment is massive for a player like Puljujarvi, the Oilers would be buying up UFA years and the prime years of his career. It's not unreasonable to say an AAV of $5-milllion would be appropriate.
If his production continues at the pace it is this season, Puljujarvi and his camp could very well ask for a similar or higher dollar amount on a shorter-term deal.
The overarching point here is that the Oilers need to do themselves a favour and lock up Jesse Puljujarvi to a long-term contract sooner, rather than later. While his on-ice talents are clearly there, he's a player that fans have fallen madly in love with, once again.
The longer the Oilers wait, the tougher the negotiations may need to be.
---
Zach Laing is the Nation Network's news director and senior columnist. He can be followed on Twitter at
@zjlaing
, or reached by email at zach@oilersnation.com.
---