The Golden Knights beat out the Flames in the Jack Eichel sweepstakes. What does this mean for the Oilers?
I'm not going to lie, I got a little excited when I saw Kevin Weekes' post about what the Calgary Flames were apparently offering the Buffalo Sabres in exchange for Jack Eichel.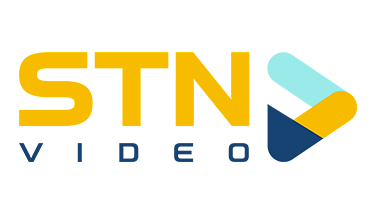 Weekes said that the Flames had Matthew Tkachuk, a former first-round pick, two prospects, and an upcoming first-round pick as the package for Buffalo's former captain.
This would have been fun because A) Tkachuk, the biggest thorn in Edmonton's side, would have wound up on the other side of the continent, and B) the Battle of Alberta would feature the marquee matchup of Connor McDavid vs Jack Eichel for the foreseeable future.
But it was ultimately the Vegas Golden Knights who wound up trading for the former No. 2 overall pick, which was something that had been rumoured since all the way back in the summer. Vegas has coveted a franchise centre ever since they entered the league in 2017 and now they have one.
The Golden Knights sent Alex Tuch, one of the few remaining members of their inaugural team from 2017-18, prospect Peyton Krebs, a 2022 first-round pick, and 2023 second-round pick to the Sabres in exchange for Eichel.
Tuch hasn't yet played this season because he had shoulder surgery in the off-season so this deal doesn't subtract anything from the team's current roster. Also, Eichel joins Max Pacioretty and Mark Stone on Vegas' Long-Term Injured Reserve. Vegas will allow Eichel to get his preferred surgery, an artificial disc replacement that has never before been performed on an NHL player, and there's no timetable for his return.
So, what does this all mean for the Oilers?
While their adversary in the Battle of Alberta didn't land the franchise centre they wanted, Eichel still winds up in the Pacific Division, making one of Edmonton's toughest competitors even stronger.
Again, we have no idea when Eichel is going to be back or how he's going to look upon his return as he hasn't suited up for a game since March. But when the Golden Knights are fully healthy, they'll be able to run a very deep forward group, which will likely consist of Eichel playing with Stone and Pacioretty on his wings, the standard second line of William Karlsson, Jonathan Marchessault, and Reilly Smith, and a third line centered by Chandler Stephenson, who leads the team with nine points in nine games.
The Golden Knights, who finished tied for the league lead in points in 2021, were always going to be Edmonton's top competition in the Pacific Division, and they just got quite a bit better. It'll take some time before we see Vegas operate at full strength, so Edmonton needs to continue playing strong to build a big cushion in the standings so they can get home-ice advantage come playoff time.