Why the NHL should consider pausing the 2021-22 season
Photo credit:Eric Bolte-USA TODAY Sports
The NHL is reaching a roadblock: COVID-19.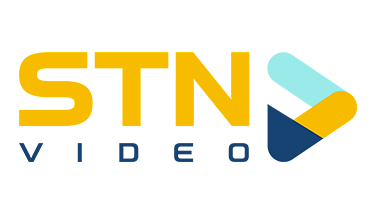 The virus is seemingly spreading at will through the professional sports ranks and the National Hockey League has been far from immune to it. In the last three days alone, the league has seen dozens of players and staff members get added on.
The hardest hit are Oilers provincial rivals, the Calgary Flames, who have virtually their entire roster and coaching staff in protocols.
Edmonton has had its run-in with it, too. Ryan McLeod, Devin Shore and head coach Dave Tippett have all entered protocols in the last three days.
At this point, given the proposed restrictions around COVID-19 isolation in China, the Olympics won't be including NHL players who would be putting far too much risk in heading overseas. We all want to see Connor McDavid and Sidney Crosby skate together, but the truth of the matter is that it's far too complicated.
I hate to be that guy, but the NHL is in a tough spot right now and a pause to their season might be the best way to go help the issue. It's obviously far from an ideal scenario and would push back the league's schedule without a doubt.
While all but one player is vaccinated, the league's protocols force those who still become infected to miss 10 days. We've seen it in Edmonton with Cody Ceci missing a stretch of time.
COVID-19, meanwhile, isn't slowing it's role. While cases seem to be mild amongst players in the league (which is great news), the cases continue to rise.
It's getting to a point where games are being cancelled on a near-nightly basis, and others are being forced to play shorthanded. The Carolina Hurricanes, for example, are playing the Detroit Red Wings tonight without Andrei Svechnikov, Sebastian Aho, Seth Jarvis, Ian Cole, Jordan Staal and Steven Lortentz.
According to 
Daily Faceoff,
they've only got 10 forwards in their lineup.
The Nashville Predators play the Colorado Avalanche tonight. They currently have Mikael Granlund, Ryan Johansen, Philip Tomasino, Michael McCarron, Matt Luff, Nick Cousins and Ben Harpur.
The Florida Panthers play the LA Kings tonight. They currently have Radko Gudas, Brandon Montour, Sam Bennett, Carter Vergaeghe and Ryan Lomberg in protocols.
According to 
Daily Faceoff, 
they will play with 10 forwards in their lineup.
I know having the league take a pause is a far from an ideal scenario, but there's no way it can be good for the game for these teams playing with such short rosters. All the while, players are well aware of what's happening.
Cousins tweeted earlier today that the league should pause the season only to be added to protocols hours later.
As I write this, the Montreal Canadiens announced they won't be having any fans in the stands in their home game against the Philadelphia Flyers.
Again, it's far from ideal, but the league could be running into more and more problems the longer they let this drag on. It's time to pause the season and allow for the virus to dicipate.
---
Zach Laing is the Nation Network's news director and senior columnist. He can be followed on Twitter at
@zjlaing
, or reached by email at zach@oilersnation.com.
---