Oilers in Seven part one: How about that ride in?
Photo credit:Perry Nelson-USA TODAY Sports
Welcome to year three of the Oilers in Seven series. I kick-started this series a few years ago to break down the Oilers in a smaller sample size. I chose seven games based on the size of a playoff series.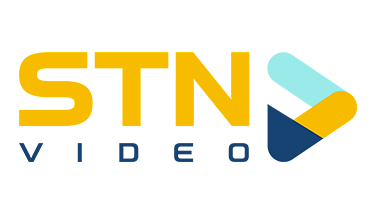 We are back! For the first time this year, we'll be diving into the Oilers In Seven. As noted above, this is a series I kicked up a few years ago to look at the Oilers in smaller sets. While still a relatively small sample size in the big picture, seven games reflect a playoff series — something the Oilers will be looking to win a few of this year.
The Numbers
Games 1-7: 6-1, .857 points %
Games 1-7:
PP% – 47.8, 1st
PK% – 90.0, 3rd
5×5
| | |
| --- | --- |
| STAT | RANK G1-7 + LEAGUE RANK |
| CF% | 49.61 — 17th |
| GF% | 48.15 — 18th |
| xGF% | 52.23 — 12th |
| GF/60 | 2.31 — 15th |
| GA/60 | 2.49 — 24th |
| Team SH% | 7.39 — 15th |
| Team SV% | 92.63 — 17th |
| PDO | 100 — 16th |
All Situations
| | |
| --- | --- |
| STAT | RATE G1-7 + LEAGUE RANK |
| CF% | 49.70 — 16th |
| GF% | 59.57 — 6th |
| xGF% | 57.41 — 1st |
| GF/60 | 3.95 — 4th |
| GA/60 | 2.68 — 11th |
| Team SH% | 11.72 — 7th |
| Team SV% | 92.46 — 8th |
| PDO | 104.2 — 4th |
Player Stats
What it all means
What a start to the season. The Edmonton Oilers have been one of the hottest teams in the league to start the season. They sit one point back of the Pacific Division lead behind the Calgary Flames and have boasted one of the league's most potent offences.
The majority of that offence, however, has come on the special teams. The Oilers have scored 11 of their 36 goals on the powerplay this season posting a historic clip of 47.8 percent. There's bound to be some regression in that number at some point, but in a way it's hard to imagine it happening.
Edmonton's goal-scoring production at 5×5 has been average this year, and there's nothing wrong with that. Where the true work needs to come is in the defensive zone, where the Oilers are allowing amongst the most 5×5 goals against in the entire league.
While Connor McDavid and Leon Drasaitl have led the way with some incredible offensive performances, the true star of this Oilers show this year has been the depth throughout the lineup.
Nine Oilers have scored for the team this year with Zack Kassian and Warren Foegele each scoring twice and chipping in a few assists. While it may not seem like much, both are on pace to score 23 goals this season. Derek Ryan has centered those two as well, chipping in a goal of his own. This third line has been rock solid for the Oilers controlling the 5×5 shot attempt share (53.92%) and the majority of the expected goals (53.72%). They've been outscored 3-5, but have a very low on-ice save percentage of .884. Look for things to turn around.
Jesse Puljujarvi has been a massive bright spot early too scoring nine points in seven games. Two goals and seven assists has him on an 82-game pace of 105(!) points. It's unlikely he gets near that mark, but it's some tremendous production in a contract year. A story for another day, but the Oilers would be wise to lock him up long-term right now.
On the backend, the star of the show has been Evan Bouchard who has been elevated to a top pairing role already and looking fantastic doing so. Here's some 5×5 numbers for that pairing: 64.83 CF%, 60 GF%, 72.44 xGF%, 98.6 PDO. Yeah, they're good.
The second pairing of Duncan Keith and Cody Ceci has looked better than I expected. AT 5×5, they've controlled only 45 percent of the shot attempts but are an even 50% in goals and have a 52.52 xGF%. I'm not holding my breath on their numbers being any more than they are, but if they can hold these numbers they'll be fine.
The Oilers next seven will be interesting. They play Seattle, Nashville and the Rangers at home, before taking on Detroit, Boston, Buffalo and St. Louis on the road.
Oilers In Seven part two will be back Nov. 17th!