A #NationVacation Recap: Smashville with Love
My friends, I am writing to you live, from deep within the friendly confines of another Nation Vacation.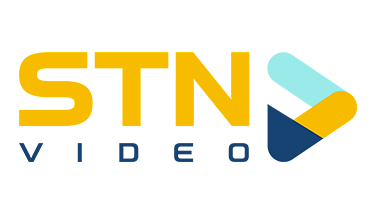 It is my extreme pleasure and honor to be able to tell you how amazing this (current) Nation Vacation has been. I hope you enjoy the next 10,000 words (pictures to get me over the limit), living vicariously through it, and maybe just maybe find yourself saying "I HAVE to be there for the next one."
The last time we were able to come together in a different country, we found ourselves deep in the Nevada landscape. In February of 2020, we assembled a crew of over 50 Oily faithful to cheer on the common bind that ties us together. It has been 780 days since we bore witness to the mighty Oil falling that night to our Sin City hosts, 3-0 but the spirit of the Nation can never be vanquished. The cheers still ring in the Fremont Street alcoves from the after-party.
I always go into these trips telling myself that no matter the result, we are going to have a great time and this trip has been no different in that respect. Our final result this time, was something behold…
THE CITY
This is my first time in the beautiful city of Nashville, Tennessee, and let me tell you I am coming back (hopefully on another #NationVacation). That's the same sentiment I have heard time and time again from all of my fellow Nashville Newbies (TM pending). I don't know honestly what I expected other than a great time but it has more than delivered.
Even though the stretch of Broadway is "only" a mile of bars and music they found a way to pack 32 (or more) bars into that space, some with two or three different live music acts at any one time. I am happy to confirm that our group has been able to step in (almost) all of them for a song or more. Words don't really do justice to the feeling of walking into one floor set to 11 on the country scale, to then scaling a staircase to a second floor with a rock band that has a member of the audience up on stage rocking out to their rendition of "Freebird."
Nashville and its food is another journey altogether. The variety of uniquely Nashville food options from catfish to BBQ that falls off the bone, to chicken has me wishing I had been slightly less brave on the heat scale. The food scene around here is so large, I am already bookmarking the spots for my next visit (and I still have about a day left on my vacation).
THE PEOPLE
To the people of Nashville, thank you. Not just for the two points (more on that later), but for the hospitality and love you have shown for a bunch of partying Canadians in your lovely, electric atmosphere that you call home.
To the folks who joined us on this trip, a gracious thank you. Being able to walk in your midst, seeing that familiar orange and blue in a sea of yellow is some special kind of comfort.
Each and every time we are able to be a part of something with Oilers fans having to show up and do their part, I count myself lucky. This trip has been no different. Oilers fans heard there was a flight direct from Edmonton to one of our sister cities with Flair Airlines and they jumped at the chance. I have had the opportunity to speak with so. many. fans. that ventured down to watch the game at the same time we did. The excitement and joy of being in this city has been electric and from where I sit, it's really all thanks to the Oilers fans who are here.
For proof of how well Oilers fans travel and show up, you need only look and see how we filled up a bar in downtown Nashville with over 100 fans to watch the Minnesota game. The Downtown Pub on the first night we arrived was the scene and the atmosphere was electric. The on-ice performance did not match the watch party vibes in any way, but the spirits of the fans rallied and we look forward to all the energy saved for the big game in town.
A special nod to the VIP crew that through Newwest Travel was able to join us and be a part of the crew that went toe to toe with the famous Cell Block 303 Crew (the fan group who puts together all the chants) and won! A HUGE shoutout to our good friends Vicki, Colin, Shareen, Jake, Leanne, Cam, Brad, Trudy, Cheryl, and Leland!
THE GAME
No Nation Vacation is complete without a game to attend. One small (huge) part of that is the pre-gaming and all of that taking place on Broadway, providing for the unique experience of being able to crawl into the arena right from the bar. The bar directly across from the arena "Rippy's" typically known as a Preds bar started out pretty yellow, but at about 4:30 local time, the blues started to shine through and by 5 it was orange and blue through, La Bamba playing upstairs and "LET'S GO OILERS" ringing out below.
FINALLY, we showed up in enemy territory and the boys skated all over the ice and all over the Predators. The first period brought both a dominance and a confidence in our orange ranks, with each passing minute. The 'fear' of the rambunctious Preds faithful gave way to a respectful swagger that we have not felt on many #NationVacation.
The second brought us back down to earth slightly, with a push back from the team in Yellow. Oilers fans were not to be denied though, and the noise from the 300s was starting to take a turn towards Edmonton.
In the third, we had a goal review and with the entire building singing "Let It Be" waving their phones in the air and they got Jeremy Coupal'd…
following that with a victory march and a steady procession of Preds fans leaving their building to us.
An absolute trip to remember, as every Nation Vacation is. If you were here in Nashville with us, or you want to let us know where you'd like to see the next #NationVacation head to… use that hashtag on social media and let us see and hear you!