About Evan Bouchard
Photo credit:Perry Nelson-USA TODAY Sports
As a team notorious for rushing young players along, the Edmonton Oilers sitting out defenceman @Evan Bouchard for the first 11 games of this season before getting him into the lineup against the Ottawa Senators Tuesday must have seemed like forever and a day for some fans. Relatively speaking, it was.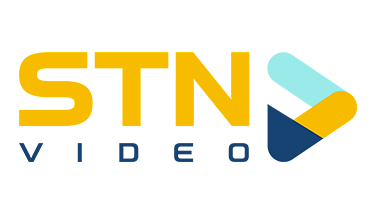 Bouchard, 21, who hadn't seen game ice with the Oilers since he played seven games to start the 2018-19 season, didn't disappoint in a 4-2 win over the Senators. The 10
th
overall pick by the Oilers in the 2018 NHL Entry Draft paired up with veteran Kris Russell, played 16:56, had four shots on goal and picked up an assist on Jesse Puljujarvi's

4-0 goal

.
History tells us that we won't know what

Bouchard

will look like as a finished product, be it two, three or more years down the road, but he sure looked like a bonafide NHL defenceman last night. He was poised, patient and didn't look like he was the least bit out of place or in over his head. For me, he exceeded expectations.
Yes, it was just one game, but more than two years after becoming the youngest Oilers' defenceman to score a goal five days after his 19
th
birthday – in a 4-1 win over the Washington Capitals Oct. 25, 2018 – and then being returned to London of the OHL, he looks ready to take and keep a roster spot. At the very least, he's got us wanting to see more of him in coach Dave Tippett's line-up.
SEIZE THE DAY
"It feels good to get back playing here in Edmonton,"

Bouchard said

of sitting out the first 11 games. "It took a shift or two to get back used to it. It's really tough. I don't think anybody wants to be in the stands watching the game, but you have to make the most out of it – really scout out the teams you're playing against, really learn from watching. That's what I did.
"I think the message was, 'Go out, have fun and work hard every day.' It was a matter of time before I got to play a game. It was more just staying positive, enjoying myself. It's the NHL. It's always fun being here, so just staying positive, learning every day, I think, was a big part of it."
Since that first seven games here, Bouchard spent 45 games with London, 62 (counting playoffs) in Bakersfield of the AHL and 23 with Sodertalje in Sweden. For a team that's fumbled the chili with too many young players in past regimes – Puljujarvi being a prime example – general manager Ken Holland and Tippett have taken a far more patient approach. Bouchard is an example of that, but he's not the only one.
"Really solid. Really solid," Tippett said of Bouchard's season debut. "That's a tough thing to jump into a game like that. Every game, these points are critical for us. Jump in and I think he got 17, 18, 19 minutes, something like that. I was really, really pleased with his game. Smart, got an assist on a real good shot from the point. Just jumped in and didn't look out of place at all, so that's a real good sign for a young player.
"I would say a little controlled, not quiet, but a controlled game. He doesn't spend any extra energy when he doesn't need to, but he's very smart. He's in position a lot of times. He's a young player that's going to continue to grow. He's going to be a real good NHL player . . . he'll slowly get up and going here. He had a great start tonight, so it's all up from here."
THE ROAD AHEAD
Sep 17, 2018; Calgary, Alberta, CAN; Edmonton Oilers defenseman Evan Bouchard (75) skates against the Calgary Flames during the third period at Scotiabank Saddledome. Edmonton Oilers won 7-4. Mandatory Credit: Sergei Belski-USA TODAY Sports
While there are bound to be bumps in the road along the way for Bouchard, he looks ready to make a case for staying in the line-up on a blue line that's offering us a glimpse of the future today. With Bouchard, Ethan Bear, Caleb Jones and William Lagesson in the mix with @Darnell Nurse, injured @Oscar Klefbom, @Adam Larsson, @Tyson Barrie, Slater Koekkoek and Russell, the Oilers have options. The young players are pushing. What a concept.
We'd be getting ahead of ourselves by declaring Bouchard a sure thing to stay in the line-up from here on out, but for the first time in a very long time, the Oilers might have more defencemen than available spots on any given game night. That's a far easier issue to navigate than having it the other way around.
Previously by Robin Brownlee
Recent articles from Robin Brownlee