Apparently John Klingberg wants a trade from the Dallas Stars
Photo credit:© Darren Yamashita-USA TODAY Sports
We're over two months from the trade deadline but the rumor mill is starting to heat up.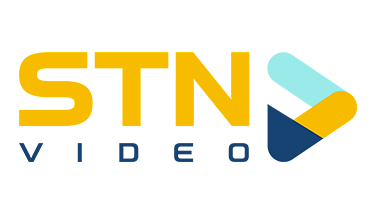 According to David Pagnotta of The Fourth Period, Dallas Stars defenseman John Klingberg has requested a trade…
Klingberg was selected by the Stars in the fifth round of the 2010 draft and he's spent his entire NHL career with the organization. Following an impressive 40-point rookie season in 2014-15, the Stars inked Klingberg to a seven-year, $29.75 million contract ($4.25 million annually).
That deal is set to expire at the end of this season, making Klingberg one of the top names on this summer's free-agent market. Dallas has locked up a pair of other key blueliners, Miro Heiskanen and Esa Lindell, to long-term deals, but Klingberg hasn't yet received a contract extension.
Klingberg is fourth on the stars in time-on-ice, playing an average of 21:48 per game, and he ranks sixth on the team in scoring with 16 points through 25 games. In terms of underlying metrics, Klingberg is in the red in terms of on-ice shot attempt differential (462-to-430) and on-ice goal differential (22-to-19) at even-strength.
The Stars have a 16-12-2 record, good for eighth in the Western Conference in terms of points percentage. They're currently four points behind the Edmonton Oilers for the West's final wild-card spot but they have four games in hand.
What to do about Klingberg is a difficult decision for the Stars. They're right in the thick of contention for a playoff spot but it also wouldn't be ideal to let Klingberg walk in free agency for nothing.
Might Klingberg be a fit for the Oilers? Is this a player that Ken Holland should pursue?
There's no doubt that Edmonton's defence could be improved and that Klinberg is a very effective puck-moving defender who can generate offence from the blueline. That being said, if the Oilers are going to pay for an upgrade on defence, it makes the most sense for it to be on the left side, as they already have Evan Bouchard, Tyson Barrie, and Cody Ceci on the right.
The only way that it would make sense for the Oilers to add Klingberg, in my mind, is if Barrie is moved in another trade. Even then, it's a challenging decision to justify from an asset-management standpoint because Klingberg is an impending free agent and can walk in the summer if he chooses.
What say you, Nation? Any interest in Klingberg? Which defender do you figure the Oilers should be eyeing?