Clips and Quotes: Edmonton Oilers beat San Jose Sharks 5-4 in overtime
Photo credit:Perry Nelson-USA TODAY Sports
Well, that was a fun one. Final score: 5-4 OT.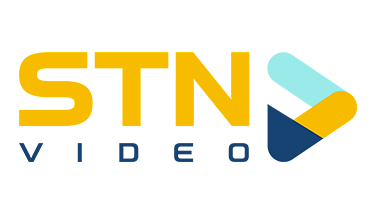 Edmonton fought back all night and came out with a solid two points.
The Clips
The Quotes
Philip Broberg
On scoring his first NHL goal: "Connor made a really good play and I sneaked down a little bit to try and get on net and it ended up going in. It was an unbelievable feeling for sure and it's always good to get the first one."
On the anticipation of his first goal: "I'm more focused on playing my own game and trying to help the team in any way I can. If I can score a goal, it's great for sure. I'm happy for sure."
On potentially playing playoff hockey in Edmonton, how ready he feels: "I'll always be ready to play if they want me to. I feel ready physically and mentally. I'm good to go."
On playing left-side vs. Right-side, if there's a preference: "I feel confident on both sides, but for sure I'd prefer the left-side like any left d."
On celebrating the goal with Dave Manson on the bench, what he's meant to his development: "A lot, he helped me a lot when I came down there after camp to Bakersfield. He helped me develop. Small stuff to work on, and I think I've taken a step with him over the year."
Brett Kulak
On Broberg's first goal: "It was a good read for him to jump in the lane… It was nice for him to step down and create the space and nice shot, head up, and picked his spot. He had a big smile coming through the line. It was good to see."
On the game: "I think it's one of those ones we know we're not on top of our game fully. We can trust our process and go back to the simple things and keep chipping away at it. We've got lots of offence, we don't ever really have an issue scoring goals."
On the overtime winner: "I just passed it up to nuge, stepped up there and gave it back. I had some speed and just wanted to gain the zone and keep the play alive. Brought a couple guys to me and I put the puck in space. He came down and made a nice heads-up play to zach."
On characteristics team need to have in the playoffs, if he sees the oilers as playoff-ready: "I think so. I think the biggest thing with this group is the balance we have throughout the lineup. We have a good mix of everything you need and there's a bit of that on every single line. I think that's going to be a winning formula for us, the depth we have."
On playing with Ceci: "He's a great defenceman. He has a lot of experience in this league and he's reliable and he's easy to play with. I've been enjoying it the last couple of games."
Jay Woodcroft
On the game: "We found a way to win. Obviously, we didn't start the way we wanted to start, but credit to our players. On a night that everything didn't fire on all cylinders, they found a way to win."
On Broberg getting his first NHL goal: "It's special for him and a big goal at that. It was a tying goal, important at that point in the game. I'm sure he'll remember it forever, especially who passed it to him."
On a concerning start, how the oilers sorted it out and who sorted it out: "It's the players. We didn't start the way we wanted to start. Our players, they said the right things on the bench. There was some small corrections that could be made. We started to skate a little bit better in the second period. Still wasn't where we wanted to get to. We were a little better in the third. In the end, it was a game our players dug in and found a way to win that game."
On PP2 getting more minutes: "I think they've been very good since I've been. They've looked dangerous, dangerous off the rush, dangerous in zone. Scored a big goal tonight on a rebound chance coming down on the puck. We had that four-minute powerplay in the third period there and they had numerous good looks on it. I feel comfortable anytime they're on the ice."
On Brett Kulak getting an assist on the game-winning goal in overtime: "When we think of people in those situations, you want smooth-skating, good skating dmen. Bouchard and Barrie are quite capable of taking those shifts as well and even Broberg. I've seen in the American League involved in some really big overtime goals as well. I think kulak earned that opportunity with his play. What a play by Ryan Nugent-Hopkins to find Hyman like that, and what a great finish by Zach."
On Kulak playing alongside Ceci: "I think he's elevated his play. He makes a lot of really good subtle plays. Just body position-wise, advancing pucks-wise. He understands when he's playing with Ceci he's probably getting matched up against the top line on the other team. He's looked really good in the last few games when we've tasked him with that."
On players breaking goal slumps ahead of the playoffs: "I think some of those goals are career highs and important ones for their individual confidence. We want everyone being confident as they head into playoffs. I think the one thing, and we have one more game tomorrow obviously, as you're heading forward at the end of the regular season, it's a reset in a great way. For guys that maybe didn't have the regular season they wanted to have. And for guys that did have good year, a way to cap off a good regular season is by elevating your game in the playoffs."
Woodcroft said Zack Kassian got "zippered up" with stitches after taking a stick to the eye and "Looked okay."
Woodcroft was non-commital in saying if any players would be held out of the lineup Friday against Vancouver.
Woodcroft, however, did say it being a back-to-back game played into things: "Just workload. I still haven't seen anything from the league or anything confirming dates, so for us, back-to-back will factor into our decision for the lineup."
Woodcroft said the coaching staff and managers will talk about sitting players and will involve them in the discussion too.
On if Mike Smith starts Friday: "We'll see. We'll see. I'll let you know tomorrow morning."
---
Zach Laing is the Nation Network's news director and senior columnist. He can be followed on Twitter at
@zjlaing
, or reached by email at zach@oilersnation.com.
---