Clips and Quotes: Edmonton Oilers lose 4-1 to the Chicago Blackhawks
Photo credit:Perry Nelson-USA TODAY Sports
This is fun, right? We're having fun? Final score: 4-1.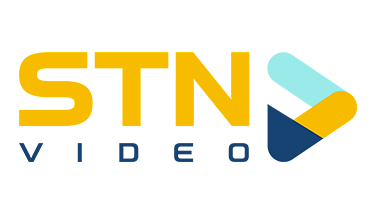 The Clips
The Quotes
Connor McDavid
On what he thinks has changed from pre-asg vs. post-asg: "I think we've been out of sync all over. Passes aren't clean, we probably haven't battled hard enough in front of their net. Offensively, we've been poor these two games."
On how much he thinks changing of the lines has played into it: "No, I think we've all played with each other enough. Lines change here and there. We've played enough with each other to know what will happen. I think we're out of sync and we need to clean it up."
On the Draisaitl penalty in the third, and if he felt it tilted the game: "We got to find a way to get a kill. We lost the special teams battle again tonight. that's a big part of our game. When we don't find a way to win the special teams battle, it feels like we're chasing the game. They get two, our powerplay gets one, that's kind of the difference."
On giving up quality chances: "It was very bad. It was a very, very bad start. Dog (??), dog held us in and to be only down two after one, I think we felt very fortunate. That being said I liked our second period, I thought we did a good job getting ourselves back into it. We maybe could've tied the game up in the second, but that's not how it went."
Mike Smith
On his game: "I obviously don't like the result, but on a personal level, way better tonight. Last game, the start, everything seemed like it was going a thousand miles per hour out there but as the game went on, I felt better and better. In the third, I felt more comfortable tonight. I started like I finished last night and felt like I was good right from the start. But saying that, it's like… letting in too many goals. Obviously, it's frustrating. You want to do anything you can to help. Last two games, it wasn't good enough."
On getting into games and if he thought it helped playing in back-to-backs: "I wanted to play. I think it's been terrible timing, to be honest. Every time I've come back we've had a covid break, or this time an all-star break right before I'm getting ready. Obviously it's not been ideal as far as timing, but it was nice to get back in game and get some rhythm. I wasn't basing the whole season on these two games. We've got a lot of season left, and I feel I've got a lot to give still. Tonight was a good stepping stone in the right direction of how I feel. The results will come, but obviously, it stings losing two coming out of the break."
On the fans cheering his first save: "Yeah, the fans kind of got me going after the third save there. Kind of got my confidence up there and got me feeling good. The next ones settled me down and got me in the game. When you make big saves, you want to keep your team close. We're down two, you just don't want to give up the third one and hopefully keep them in there long enough to get a couple back. Unfortunately, it wasn't the case tonight."
Dave Tippett
On Duncan Keith: "He was kept out for precautionary reasons, I think he's going to get some tests done tomorrow. Same thing with Kass."
On pre-asg vs. post-asg, in terms of the offence: "We're getting some quantity of shots but not enough quality of shots. That was the difference of the game. We gave up some real good chances. We get the good chance early, hit the post, then we take a penalty and make a bad read on some coverage and give up the first one. Give up a rush one that we don't play the rush well, then we're chasing the game. We got lots of quantity, but not the quality we want."
On the game: "I thought the second period, we dominated the second period. We had lots of opportunities. There was lots of, as I say, quantity, but not the real quality you think you want. I think what did we have? 75 or 76 attempts? But in reality, how many good chances did we have? We had a lot of… I think we had 10 shots blocked by their defence. There's not enough execution in finding the next play there."
On Mike Smith's game: "We gave up two early there that you know… tough to get him going, but he wanted to jump right back in and he wants to get up and going. But he made some great saves in the first period. There were three or four chances there that would've put us down big time early, and he made some great saves. It's too bad we couldn't get some goals for him."
On allowing rush chances against: "There's some coverage off the rush we've been talking about all year, and haven't seemed to improve off it enough. If you look at it, we spend the most time in the offensive zone of any team in the league. I think that's almost derogatory sometimes because we get down in there, we get pounding around and you almost get late in the shift and you're chasing back. We're pushing hard for a goal, and all of a sudden it goes the other way and our coverage isn't very good. Our net front stuff is an area we've been talking we have to improve on all year. Just have to keep banging away at it."
On defencemen being caught out of position in front of their net: "The defenceman has to make a decision. are you going to slide up and block it, or are you going to turn and take the man? We've got some players getting caught in the middle too many times."
On starting smith in b2b's: "A lot of the decision came from Schmiddy wants to get up and going. We need to get him up and going, that's just the reality of it. He's missed a lot of time, he wants to get up and going, he felt good after the game last night. He came in and he played really well tonight. This game is not on Schmiddy one bit. He played very well in and outside the net. His puck-moving was excellent tonight. He's anxious, he wants to get up and going. He hasn't played a lot this year, he wants to help our team in the stretch run and wants to be a big part of it."
---
Zach Laing is the Nation Network's news director and senior columnist. He can be followed on Twitter at
@zjlaing
, or reached by email at zach@oilersnation.com.
---