Oilers: Let's Cut to the Chase
Photo credit:Charles LeClaire-USA TODAY Sports
There are multiple idioms or sayings which accurately describe the current mindset of the Edmonton Oilers.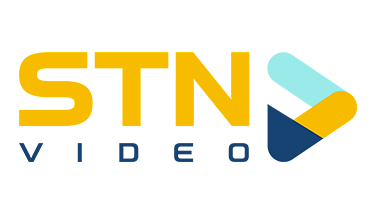 "It is now or never" accurately depicts the mindset of the organization. They are in "win now" mode, mainly because of the contracts of Leon Draisaitl and Connor McDavid.
Draisaitl has four years remaining on his deal while McDavid has five. In one sense four years is a long time, but let's cut to the chase: When your team has one playoff series win in six seasons with McDavid and Draisaitl on the roster the harsh truth is this team needs to start winning in the playoffs. Otherwise, they will be up a creek without a paddle in regards to re-signing either of them.
The good news for the Oilers is they have two aces up their sleeve in McDavid and Draisaitl. Their elite talent gives Edmonton a very good chance, but let's not beat around the bush: There is pressure on management to start winning. That isn't being over the top and I realize it is easier said than done, but this organization needs playoff success.
That doesn't mean Edmonton has to win a Stanley Cup in the next four seasons. I don't believe they do, but they need to win multiple playoff series in multiple seasons. Alex Ovechkin didn't win a Stanley Cup until his 13th season. Steven Stamkos won in his 12th season and he missed the playoffs five times. Victor Hedman was in his 11th season when they won and he also missed the dance five times. All three had to go back to the drawing board after disappointing postseason losses, but eventually, they reaped the rewards and hoisted the Cup.
For me, "win now" is about being a legitimate contender year after year.
The Oilers' plan is to become one of those teams.
HOW WILL THEY DO IT?
Here is what I see unfolding in the coming weeks. Ken Holland will need to be busier than a one-legged ass-kicker.
They will bite the bullet and buy out James Neal after the expansion draft. It will free up $3.8m in cap space for the next two seasons, and then have $1.91m in dead cap space in 2023/2024 and 2024/2025.
At the 11th hour, Adam Larsson re-signs in Edmonton.
It takes two to tango, but Ken Holland finds a trade partner for @Mikko Koskinen. You hear it on the grapevine that there is a market for him. You might think I'm off my rocker for writing that, but don't be surprised if it happens. I presume salary retention will be part of the deal.
At the drop of a hat, they will sign a left-wing free agent, probably two. In no particular order, I see them looking into Zach Hyman, Tomas Tatar, Mike Hoffman, Mattias Janmark and Taylor Hall. The contract term and AAV for these players will vary. Hall and Hyman will command longer deals, while Hoffman and Tatar would be shorter deals.
Sign Derek Ryan to a one-year deal. Don't jump the gun and ask Ryan McLeod to bite off more than he can chew as a rookie. Start him on the fourth line and if he plays well then you can swamp him with Ryan.
Holland can't just throw caution to the wind when negotiating with free agents, but I expect he will be aggressive.
Freeing up cap space in Neal and Koskinen, securing Larsson and signing two proven NHL left-wingers will be a good start down the path to consistent competitiveness.
HERE AND THERE…
Mar 15, 2021; Calgary, Alberta, CAN; Edmonton Oilers defenseman Adam Larsson (6) skates against the Calgary Flames during the second period at Scotiabank Saddledome. Mandatory Credit: Sergei Belski-USA TODAY Sports
— Don't look a gift horse in the mouth when it comes to the expansion draft. Edmonton will not sign Larsson before Saturday, when teams need to submit their protected list. It would be ridiculous since they'd have to expose one of @Ethan Bear, @Kailer Yamamoto or @Jesse Puljujarvi.
The only question remaining for the Oilers protected list is in goal. If they sign @Mike Smith before Saturday he will be protected. If not, they protect Stuart Skinner. I expect them to also protect McDavid, Draisaitl, Puljujarvi, Yamamoto, @Ryan Nugent-Hopkins, @Zack Kassian, Josh Archibald, Darnell Nurse, Duncan Keith and Bear.
Seattle can choose between @Kris Russell, @Jujhar Khaira, @Dominik Kahun, @Tyler Benson, William Lagesson, Neal or Koskinen. Your guess is as good as mine on who Seattle will take, but I could see it being Russell. Maybe Benson.
Edmonton won't lose a key piece of their puzzle, but losing Russell could lead to them re-signing Slater Koekkoek. He can play both sides in your third pair and kill penalties.
— @Kyle Turris is training in Edmonton. He's been working hard the past eight weeks hoping to rebound from an underwhelming season. His play didn't cut the ice with fans, coaches or Turris himself. His career is on thin ice and he will need to perform very well in camp and preseason to be on the 23-man roster.
— Two years ago Bear came to camp in incredible shape and earned a spot on the roster, and then he played his way into the top pair. Last season he didn't have the same conditioning when he came to camp and I believe that is what led to him being a healthy scratch in game four. He needs to go that extra mile and have a solid, professional off-season and come to camp with the same mindset and conditioning he had in 2019/2020.
— If you are reading this, you are a diehard fan and have been through thick and thin with the Oilers. I imagine you've lost your marbles multiple times since 2007, frustrated with the direction of the organization. How many times have the Oilers gone back to the drawing board only to add insult to injury? Holland and his management team can't afford any more missteps.
The organization has a four-year window to get it right.
To make a long story short: The pressure to win is here.
This is not a knee-jerk reaction.
It is the reality.
Recently by Jason Gregor: