Need New Material
Photo credit:Dan Hamilton-USA TODAY Sports
When I saw "Dave Tippett" was trending on Twitter this morning after I got home from driving Sam to school, I thought maybe I'd missed an announcement after
last night's 4-0 loss to Las Vegas
that a vocal segment of the Edmonton Oilers' fan base has been asking for.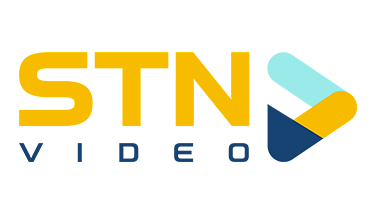 Well, no. When the puck drops against the Chicago Blackhawks tonight in the wake of an uninspired, half-assed, mistake-filled display against the Golden Knights, Tippett will be back behind the bench doing his job. Why he was trending, I don't know. Perhaps it was simply because of the magnitude of everything his team did poorly against the Golden Knights.
Tippett wasn't nearly as harsh or entertaining as TSN's Craig Button in his
assessment
of the Oilers – Button called the effort or lack of same "pathetic" – but he certainly had a laundry list of shortcomings to talk about in his post-game availability after a slump-busting 5-0-1 roll ended with a thud.
While Button talked about the Oilers failure to generate many chances from prime scoring areas, a fading power play that gave up a shorthanded goal and a bad night for @Mike Smith in his
return from injury
, Tippett also had plenty to
talk about
with his team now sitting at 23-17-3 for 49 points in the Pacific Division. It wasn't the kind of review you'd expect at this point in the season for a team that considers itself a contender.
THE TALK
Oct 1, 2021; Everett, Washington, USA; Edmonton Oilers head coach Dave Tippett watches play against the Seattle Kraken during the third period at Angel of the Winds Arena. Mandatory Credit: Joe Nicholson-USA TODAY Sports
What Tippett saw: "I thought our execution wasn't near what it needed to be tonight. From puck-moving in our own end, to getting up the ice, to passing up some shots and net drive stuff. Over-passed it, overlooked and the execution wasn't near at the level we needed to be at."
On Smith, who gave up four goals on 28 shots (.857) in his first appearance since Jan. 5: "Well, we gave up some Grade A's. He had a 2-on-0. The first one's a 2-on-1. We've got to get him back up and going. Third period, I thought he battled, made some good saves in the third period. First one in a while for him. We got to get him up and going."
On turnovers and Chicago getting better looks off the rush and in prime scoring areas: "You look at the 2-on-0, the 2-on-1, and you look at how many chances when we turn the puck over, I think (Tyson) Barrie turned it over once more. Bouch (Evan Bouchard) turned it over there. Nurse turned one over in there. You're giving chances away. Your forwards are taking off thinking you're going, and the pucks not getting to them, you're going to end up giving up some chances in your own zone. That's what happened."
I don't remember Bouchard struggling as he did last night, and right off the hop. Barrie and Nurse were no great shakes. Up front, there's the ongoing lack of production from the right side. @Jesse Puljujarvi doesn't have a goal in 13 games and @Kailer Yamamoto has just one in his last 12 games. I'm seeing Puljujarvi around the puck but he's not turning that into much right now. Of course, the Oilers spent last night chasing another game. Sure. What else?
THE BOTTOM LINE
The Blackhawks don't present the same challenges
the Golden Knights do and, the way I see it, the Oilers have to get something done with Smith back in the net tonight. I'd like to see Stuart Skinner get the crease and make a concerted bid to keep it. Play from in front instead of from behind. Let's jump-start some production from the right side. A little more gusto and intensity from everybody on a consistent basis fits the bill too.
All these things we know, as do Holland, Tippett, and the guys playing. More action during the game beats the hell out of talking about what went wrong — again and again and again — after another hummer like we saw against the Golden Knights. Tonight is as good a time as any, no?
Previously by Robin Brownlee
Recent articles from Robin Brownlee