For the first time in nearly two years, we're throwing a viewing party!
After all of the ups and downs that we've navigated over this year and a half, I am very happy to announce that it is FINALLY time for us all to get together again. Dearest friends of the Internet, we're throwing a viewing party and
you're all invited to join us.
It's been too long and we cannot wait to get together again.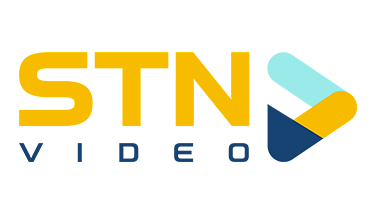 The last time we were able to do an event before COVID-19 turned life upsidedown was our Nation Vacation to Las Vegas in February of 2020, which seems crazy when you think about how many events we would generally throw during the season. At the time, we knew a little bit about COVID but the most upsetting thing about that trip was the fact that the boys got blown out, and I don't think any of us would have imagined that it would be nearly two years before we'd be able to gather again. Even though we kept the website up and running the whole time, we all missed getting together to watch hockey while also raising some money for charity and that was a hole in the spirit of the website that we've been waiting to fill.
Not only is a viewing party the perfect way for us all to get together, but it's also an opportunity to get involved in the community and raise some money for
the Edmonton Humane Society
while we're at it. There's something special about having a room full of Nation Citizens yelling at the TVs while our boys chase two points. And if you've ever been to one of our parties before, you'll already know that we'll have plenty going on outside of the swag bag you already get with your ticket, and that's why I'm excited to see everyone back together in the same room again. I miss the cheering, I miss the chants, I miss the giveaways, and I miss everything about a Nation event that makes this community what it is. If I'm being honest, I couldn't be more excited and November 27th cannot come fast enough.
THE DETAILS
As always, it wouldn't be a Nation party without trying to raise some money for our charity partner, the Edmonton Humane Society. If you're unfamiliar with their work, the Edmonton Humane Society aims to enrich the lives of people and companion animals through animal sheltering, programs and services, and community engagement.
Come watch Edmonton take on Vegas with us LIVE at Campio Brewing.
Date & Time:
Saturday, November 27, 2021 — Doors open at 4:00 p.m.
Location:
Campio Brewing Co.
10257 105 Street NW
Edmonton, AB
T5J 1E3
How Much:
$25 per person
What You Get:
A T-Shirt, GCs, and stickers are included with your ticket – please remember to select your size!
Tickets:
Available right here!
As a note, we'll be following provincial guidelines for the event, meaning a vaccine passport will be required before entry. Plan ahead, friends!