Game Notes: Calgary Flames @ Edmonton Oilers — Game 37
Photo credit:Perry Nelson-USA TODAY Sports
Saturday night features a Battle of Alberta with a pair of struggling adversaries. Let's hope that facing the Flames can light a spark in the Oilers that hasn't been seen over the past month and a bit.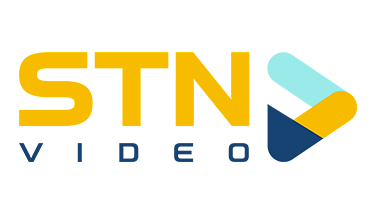 1. This is the first time the Oilers have seen the Flames since back in October, which was Edmonton's second game of the season and Calgary's first. The Oilers won that one 5-2. They got off to a 3-0 lead, allowed the Flames to crawl back with a pair of goals, and then pulled away in the third with an empty netter. Mike Smith stopped 45 of the 47 shots he faced in that game.
2. The Flames' season has been quite the rollercoaster ride so far. They started off with back-to-back losses, went on a six-game winning streak, dropped five of six in early November, and then finished off November as one of the league's hottest teams by winning seven of eight. Like the Oilers, Calgary has gone cold in December and January, as they've won just three of their last 11. They snapped a four-game losing skid on Tuesday with a big 5-1 victory over the Florida Panthers.
3. All told, the Flames have won only one more game than they've won, but the team is getting propped up by the loser point. Calgary is 18-11-6 right now, not currently in a playoff spot, but they're sixth in the Western Conference in terms of points percentage and have played fewer games than anybody else.
4. For Edmonton, these next two games against Calgary and Vancouver really feel like a pair of mid-season must-wins. The Oilers, as we know, have dropped seven in a row and 13 of their last 15 and they're now 12th in the West in terms of points percentage. Beyond the obvious need to snap this skid and get back in the win column, the Oilers need these two four-point games with teams who currently stand between them and a playoff spot. Calgary is four points up on Edmonton with a game in hand and Vancouver is two points up but the Oilers have four in hand.
5. Part of Calgary's struggles as of late comes down to them not getting the same elite goaltending they were getting earlier. Jacob Markstrom put up five shutouts in his first 13 outings of the season and owned a .938 save percentage at the end of November. Over his last eight games, Markstrom has posted a .897 save percentage and there's speculation that he's dealing with some kind of injury.
6. Backup Daniel Vladar started on back-to-back nights for the first time in his NHL career earlier this month against a pair of very tough opponents, Tampa Bay and Carolina. He allowed 10 goals on 70 shots in those games and Calgary lost both of them handily. Markstrom has been the team's MVP this season and him not being 100 percent is difficult for the Flames to navigate.
7. It'll be interesting to see how the Flames approach the trade deadline this season. Johnny Gaudreau is set to become an unrestricted free agent and multiple key players including Matthew Tkachuk and Andrew Mangiapane are restricted free agents. If the Flames are a bubble team, do they consider moving Gaudreau? Or do they hang on if they're in the mix? It's a tough decision because there have been rumours for years that Gaudreau, who grew up in New Jersey, would like to play out East.
8. On the slip side of that, if the Flames went all-in ahead of the trade deadline, one name that would make sense for them is Mark Giordano, who they let go in the Seattle Expansion Draft. Giordano, an impending free agent, was named the Kraken's first-ever captain but Eric Francis reported that Seattle would consider trading him. He's also a player who would make sense for the Oilers. Seeing Giordano play his 1,000th career game in an Oilers uniform would be hilarious.
9. 
If you're hoping for some chaos tonight, you might be disappointed. Zack Kassian wasn't on the ice at Edmonton's morning skate today and it appears that he won't be in the lineup against Calgary. If anybody is going to drop the gloves in Kassian's absence, it's probably Colton Sceviour.
There have only been three Oilers fights this season
and Sceviour has been involved in two of them.
10. Mikko Koskinen is back in net tonight after a difficult outing against the Panthers. The Oilers badly need a good showing from their goaltender and Koskinen needs to bust out of the horrendous stretch that he's been mired in for over a month. Koskinen's last win came on December 1, a 32-save outing against the Penguins, but he's dropped seven in a row since. During that stretch, Koskinen has an .855 save percentage.
For his career, Koskinen is 3-5-0 against the Flames with a .908 save percentage.
---
Get ready to celebrate the best and the brightest this season has to offer. For decades, Jasper in January has been the nexus for joyful mountain culture and good times in any weather. Rediscover this playful festival with the help of your favourite winter activities, now featuring some fresh new twists. Snag great deals on ski, spa, and multi-day stays, all served in a tall glass of sparkling mountain wonderland.
Click here for more details.