Game Notes: Oilers @ Coyotes G4
Photo credit:Matt Kartozian-USA TODAY Sports
Mikko Koskinen will make his first start of the season tonight in Arizona. He did play 27:42 on Tuesday against Anaheim, after Mike Smith left with an injury, stopping 20 of 21 shots and was credited with the win. Koskinen won his first three starts in 2018/2019, his first five in 2019/2020 and went 2-3 in his first five starts last season. When Koskinen doesn't get overplayed he has performed quite well.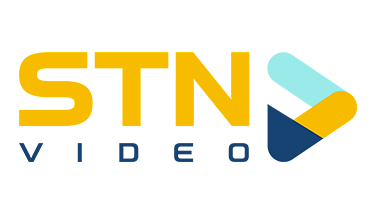 — I understand why he is starting tonight. He was told earlier in the week he'd start tonight. He's been waiting eight days to start a game, and even though they play Vegas tomorrow night, it would have been a bit odd for the Oilers to recall Stuart Skinner and give him a start ahead of Koskinen. I understand the theory of thinking to start Koskinen against Vegas because they are a better team, but you can't overlook the mental aspect the decision. Recalling your third string goalie and giving him a start before your backup, even if it is against a supposed inferior team, wouldn't be ideal.
— The main question will be if Tippett chooses to start Koskinen in both games. In two seasons under Tippett Koskinen has only started game on consecutive nights once. Last season Koskinen started opening night against Vancouver and lost 5-3. He started the next night and stopped 38 of 40 shots in a 5-2 victory. He did start the first 10 games of the season, and 12 of the first 13 with Smith injured, but I don't envision that happening this year.
— If Tippett opts to play him tomorrow it will be based a lot on how tonight goes. If Koskinen has a light night (shots against), and looks sharp, then Tippett might go with him tomorrow. The injury-depleted Vegas forward group is why Koskinen might play both. Coyotes forward Loui Eriksson has more career goals (250) than the entire 2nd-4th lines of Vegas (229). With Mark Stone, Max Pacioretty and Alex Tuch out with injuries, Vegas doesn't have much offensive punch after their top line.
— Arizona has a lot of career goals in their lineup, but Eriksson and Andrew Ladd (also 250 career goals) are not the players they once were. The Yotes have many experienced forwards, but Eriksson, Ladd, Phil Kessel, Jay Beagle and Antoine Roussel are past their prime. Kessel needs nine goals to reach 400, and he is still dangerous around the net, but the others aren't offensive threats most nights. Clayton Keller and Nick Schmaltz and Lawson Crouse make up their first line and they have a combined 162 career goals.
— Leon Draisaitl scored his 200th and 201st career goals on Tuesday while Connor McDavid has 199. Add in Jesse Puljujarvi's 34 goals and the Oilers top line has 433 goals. It is a major mismatch in talent compared to the Coyotes top line and Edmonton needs to take advantage of that tonight.
— Rookie goalie Karel Vejmelka will make his 2nd career start tonight. He stopped 32 of 33 in a 2-1 shootout loss to Buffalo last Saturday. He then stopped 11 of 12 in relief of Carter Hutton on Tuesday in St. Louis. Vejmelka has a .956Sv% in 88:43 of playing time. The reason he is starting against the dangerous Oilers offence is because Hutton has been horrific so far. Hutton has allowed 14 goals on 47 shots. Fourteen on 47. He has only played 95:58 and has allowed 14 goals. He has a .702Sv% and a 8.75 GAA. When your GAA is higher than your Sv% you know it has been a really tough start.
— The Coyotes penalty kill is 42.9%. They've only taken seven penalties in three games, but they've allowed four goals. Meanwhile the Oilers power play has five goals on 12 chances (41.7%). The Coyotes will need to remain disciplined, but even in games where they've only take two penalties they've allowed one power play goal. If Edmonton can get the Coyotes on their heels and force them to take penalties the PP should have success.
— The Coyotes might not boast a great lineup, but Edmonton can't take them lightly. Last year the Oilers were 21-8 against the three non-playoff teams in the North division. In 2019/2020 they went 13-8-4 against the the 10 worst teams in the NHL. This season they need to be dominant and win 72% of their games against bottom teams. This is a game they should win.
— Duncan Keith will play his 50th career game against the Coyotes. They are the 11th team he's faced at least 50 times. He has 29 points in 49 career games, and that is his 4th highest points/game (0.59) against an NHL opponent. He has averaged 0.67 against New Jersey, 0.65 v. Edmonton and 0.64 against LA.
— Draisaitl scored his 200th goal in his 481st game on Tuesday. That is the 8th fastest among active NHL players.
Alex Ovechkin 296 games.
Steven Stamkos 354
Sidney Crosby 396
Evgeni Malkin 417
David Pastrnak 437
Vladimir Tarasenko 480
McDavid needs one goal to reach 200. Tonight is his 411th game. Auston Matthews also needs one goal to reach 200 and he's only played in 335 games. Both McDavid and Matthews will be in the top-five when they score their next goal.
— Draisaitl scored his 70th PP goal last game and moved past Paul Coffey for 7th on the Oilers all-time PP goal list. He needs six more to pass Craig Simpson and 20 to surpass Mark Messier. Draisaitl has a very good chance to pass Glenn Anderson and Ryan Smyth (126 each) for the all-time lead in PP goals before his contract expires.
— Edmonton is one of eight teams who have yet to lose a game this season. Buffalo, Florida, Minnesota, St. Louis, and Edmonton are 3-0, while Carolina, New Jersey and San Jose are 2-0. Carolina and Jesperi Kotkaniemi are in Montreal tonight, while San Jose plays in Ottawa, Florida hosts Colorado and New Jerseys hosts Washington.
— Edmonton will try to start a season 4-0 for only the 5th time in franchise history. They started 7-0 in 1983/1984, went 5-0 in 1985/1986 and 2019/2020 and 4-0 in 2008/2009.
Recently by Jason Gregor: