Game Notes: Oilers @ Sabres G13
Photo credit:Mark Konezny-USA TODAY Sports
The Oilers' offense continues to role. They scored five goal (or more) for the eighth time in 12 games. They are averaging 4.25 goals/game. Florida is second at 3.86 and Carolina is third at 3.73. Winnipeg is 10th at 3.23. Edmonton is averaging one goal more/game than 23 teams in the NHL. It is ridiculous.
Last night they scored five goals
, all at 5×5, and Connor McDavid was on the ice for one. They have more offensive depth than ever before and I don't think they've played their best hockey yet.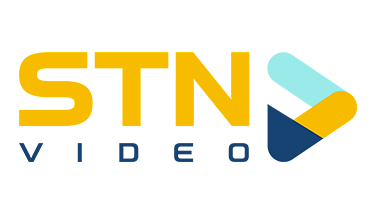 — It is a major advantage having McDavid and Draisaitl because on any night they can dominate the game like Draisaitl did last night. Draisaitl leads the NHL in points (26), even strength points (18), and is tied for the lead in 5×5 points (13). He also leads the league with 12 goals in 12 games.
— Draisaitl has seven games with 3+ points this season. He's had two four-point games and five three-point nights. Last season he had eight three-point games and his career high is 14 in 71 games in 2020. On many nights Draisaitl has absolutely dominated games, and he has the rare ability to be both a great shooter and passer. He is the best backhand passer in the game, and one of the best overall passers. He's also become a very dangerous finisher.
— Since the start of the 2018/2019 Draisaitl has the most goals in the NHL with 136. Alex Ovechkin has 134 and Auston Matthews has 130. In that span he has 325 points to Matthews' 229 and Ovechkin's 220. The other aspect of the German superstar's game that doesn't get talked about a lot is his durability. He has missed four games in his NHL career, all coming in October of 2017.
— Leon Draisaitl is better than Nathan MacKinnon and Auston Matthews right now. There is no debate. He has more goals, assists and points. He kills penalties. He leads the NHL in points (26), is first in even strength points (18) and tied for first in 5×5 points (13). He has outscored opponents 17-7 when he's on the ice 5×5. He takes key face offs and he is the first forward over the boards in 3-on-5 situations. He has won the Art Ross, Hart Trophy and Ted Lindsay. He's scored 100 points twice. MacKinnon and Matthews have done neither. Stating those two are better right now is simply incorrect.
— In case you are wondering, the most three-point games in the NHL recently is 18. McDavid did that last year, in 56 games, and Nikita Kucherov had 18 in 2019.
— Ryan McLeod played his best game of the season last night and he was rewarded with more ice time. He was much more engaged. He is not going to be a physical force, and he doesn't need to be, but as coaches like to say, "he played inside of players." What was most noticeable was how much longer he held onto the puck. He didn't just chip and chase it every time. And that is just a sign he is feeling more comfortable and confident. Even though the official scorer took away his assist on Cody Ceci's goal, McLeod should be very happy about his game last night. Most important is his play earned him more ice time.
— I could see Tippett sticking with Foegele-McLeod-Sceviour as a line tonight. Healthy competition is good. If Tyson Barrie and Evan Bouchard can swap spots, when one is playing well, then I can see it happening with Derek Ryan and McLeod. Tippett has rewarded those who play well with ice time, and when you have more players capable of playing well the internal competition only increases. Colton Sceviour earned the bump over Kyle Turris last night and if he continues to play well with McLeod I expect that to continue tonight.
— Mikko Koskinen can make some great saves, but his weakness is allowing goals he shouldn't. He has to stop the Brandon Carlo point shot. He knew right away it was a bad goal, and to his credit he didn't allow any more after that and made a huge save on David Pastrnak, but he needs to reduce the "soft" goals. Overall he has played well, but he can't seem to eliminate those types of goals from his game. Stuart Skinner will start tonight and if he plays well again, he should get another game this coming week as well.
— After starting the season 5-1, the Sabres have crashed back to earth going 0-4-1 since Halloween. They've allowed 22 goals in their last five games and facing the NHL's highest scoring team will be a challenge. Edmonton needs a better start tonight than they've had their previous three games. Playing catchup is not a recipe for success most nights. Don't give Buffalo any reason to believe they should be in the game.
— Here are two prime examples of missed calls. These are both penalties, yet the refs let them go. It makes no sense to me.
A clear trip on McDavid, and Hyman hammers Carlo from behind directly into the boards. Yet neither are called. I recognize the game is hard to officiate, and they will miss calls, but when the play happens front of a referee there is no excuse to miss it.
— Dave Tippett was accurate in his post-game assessment of the officials, when he was asked about the missed call on McDavid.
"It is frustrating because the tone is set on the first call of the game on Draisaitl. That shouldn't have been a call, but it was, and that should have been the standard for the game, but it wasn't upheld throughout the game."
If the refs are going to set a standard early, then stick with it. I can live with that. Just be consistent.
— Cody Ceci had another solid game last night. It was his best offensive game, with a great play to set up Draisaitl's game-winning goal and a nice shot later in the third for the insurance goal. He has been steady overall. The Oilers have five D-men all averaging over 14:30 at 5×5 and all of them are 50% or higher on GF-GA. Darnell Nurse (11-11) and Ceci (10-10) are 50%, Tyson Barrie is 54.5% (12-10), Duncan Keith is 55% (11-9) and Evan Bouchard is 9-7 (56.5%). They are one of a few teams to have their top-five D-men all 50% of higher in GF%.
— Edmonton needs to lower its overall GA at 5×5. Not just the D-men, but the entire team. They will play long stretches without giving up much, but then they make an ill-advised decision and it ends up in their net. Derek Ryan's errant pass at the offensive blue line led to Pastrnak's goal. And all the players on the ice get a GA because of it. Mistakes are part of the game, but Edmonton needs to start making fewer major errors and its GA will go down.
Looking to up your fantasy hockey game? DailyFaceoff has the tools you need for both daily and season-long fantasy leagues, including a lineup optimizer, daily projections, and a whole lot more.
Sign up for the DailyFaceoff tools here.
Recently by Jason Gregor: