Game Notes: Edmonton Oilers @ Carolina Hurricanes — Game 53
Photo credit:Lou Capozzola
The Oilers snapped their two-game losing skid with a big 4-3 win over the Panthers in Florida. The team will now head to Carolina to face the Hurricanes in another afternoon matinee with one of the NHL's top teams.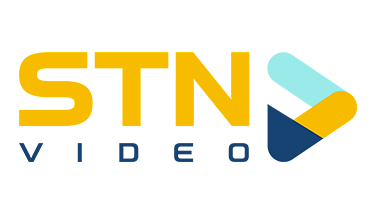 1. After back-to-back terrible starts from Mike Smith against the Wild and Lightning, Mikko Koskinen came up with a huge 44-save performance for the Oilers against Florida. It matched Koskinen's best start of the season, which came when he stopped 44 shots in a 5-3 win over the Flames that snapped a seven-game losing streak back in January. The Oilers badly needed this win and Koskinen came up huge for the team.
2. 
I agree with Jason Gregor's suggestion
to run Koskinen back out there again on Sunday against the Hurricanes. It isn't often that you see a goaltender play both legs of a back-to-back but this is a somewhat unique situation as both of the games are in the afternoon. The Oilers will leave Sunrise and head straight to Raleigh and won't have to deal with checking into a hotel late at night so it won't be as exhausting as a normal back-to-back.
3. Koskinen has played both games in a back-to-back twice this season. The first was back in October right after Smith got injured. Koskinen stopped 27 of 28 shots in a win over the Coyotes in Arizona and then he stopped 36 of 39 shots in a win over the Golden Knights in Vegas the following night. The other instance was just recently. Koskinen picked up the win for the Oilers over the Jets and then came into the following day's game against the Wild in the first period in relief of Smith after he allowed four goals on seven shots. Koskinen would allow three goals on 15 shots in that relief appearance.
4. The Oilers have seen the Hurricanes once so far this season, back in December. It was a 3-1 win for the Hurricanes and was the fifth in what would wind up being a six-game losing streak. The last time the Oilers beat the Hurricanes was back in February of 2020. Josh Archibald scored in overtime and the Oilers won 4-3.
5. Coming out of this four-game stretch against elite opponents with a 2-2 record would be a big win for the Oilers, but Carolina is going to be a big challenge. The Panthers are a better matchup for the Oilers because they play more of a run-and-gun style and can be prone to games in which they allow a lot of goals, especially when they face teams with high-quality shooters. Edmonton is more likely to do well in a shootout-style game against an offence-first team than they are a stingy team. Carolina poses a different challenge because they're arguably the best team in the league at keeping the puck out of the net.
6. The Hurricanes have allowed 121 goals this season, and, assuming the Flames allow a goal to the Wild on Saturday night, that'll rank tops in the league. Coached by two-time Selke Trophy winner Rod Brind-Amour, the Hurricanes play a good team defence, and Frederik Andersen has also been excellent behind them. After a couple of ugly seasons in Toronto that ultimately resulted in the Leafs deciding to move on, Andersen has posted a career-high .929 save percentage over 37 games.
7. Carolina is also a very good club offensively. They've scored 180 goals, which ranks sixth in the league as of Saturday afternoon, and they rank second in the league in terms of both shot attempts and high-danger chances per 60 minutes at even strength. Their best two weapons are Andrei Svechnikov and Sebastian Aho, who both have 22 goals, but all four of their forward lines are capable of contributing offensively.
8. Speaking of depth scoring, it's amazing how much of a change we've seen from Derek Ryan since Jay Woodcroft took over behind the bench. Ryan scored a hat-trick against the Panthers on Saturday, pushing his goal total for the season from four to seven. In 40 games with Tippett, Ryan had a party 11-to-23 on-ice goal differential. In eight games with Woodcroft his goal differential is 9-to-4. It's been night and day. Ryan went from looking like he was toast to becoming a solid contributor overnight.
9. 
Ryan has been thriving since getting moved to the wing on the team's third line alongside Ryan Nugent-Hopkins. Edmonton's depth might get a test as Nugent-Hopkins left Saturday's game in the first period after
taking a hit from Ryan Lomberg
. The team is already without a key forward in Jesse Puljujarvi so losing Nugent-Hopkins would be another obstacle to navigate. Ryan saw a lot of time with Ryan McLeod and Devin Shore after Nugent-Hopkins left the game so we could see that as a trio on Sunday.
10. Knock on wood as we obviously hope this isn't the case, but if Nugent-Hopkins misses any time, I'd hope that we see Cooper Maordy get the call from AHL Bakersfield. McLeod has been playing well since the arrival of Woodcroft and it would be interesting to see him drive an NHL line with two former minor-league linemates, Marody and Tyler Benson. McLeod has also looked good on Connor McDavid's wing. He's quickly developing into a very effective and versatile player.