Game Notes: Edmonton Oilers @ St. Louis Blues — Game 14
After a disappointing showing in Buffalo against the Sabres, the Oilers will look to get back on track as they head to St. Louis to play the Blues.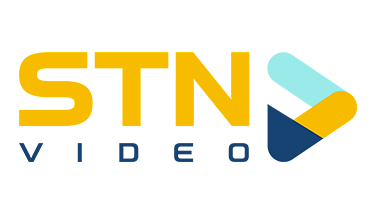 1. The Oilers are in the midst of a five-game road trip, their longest of the season thus far, and things haven't gone well early on. The team has put up some sloppy and inconsistent efforts and it's resulted in losses to mediocre teams. Edmonton had a slow start in their first game of the trip in Detroit and couldn't pull off a comeback. They tightened things up and earned a rebound win in Boston only to lose to the Sabres the following night.
2. Given the inconsistent performances in Detroit and Buffalo, we'd like to see the Oilers put together a full, 60-minute effort against the Blues on Sunday. A positive thing for Edmonton is that St. Louis will also be tired because they're returning home after getting dropped 3-2 by the Hurricanes in Carolina on Saturday night.
3. This will be the first time the Oilers and Blues have played each other since January 31, 2020, which was a 4-2 win for Edmonton at home. Both teams have made some pretty major changes between then and now. St. Louis' ice-time leader in the last meeting between these two teams was Alex Pietrangelo, who since left the team in free agency. Edmonton's three top skaters in terms of ice-time were Oscar Klefbom, Ethan Bear, and Adam Larsson. Klefbom is on the LTIR so he isn't technically gone, but the other two have since moved on.
4. A key to this game for both teams will be staying out of the penalty box. The Oilers, as we know, boast the league's best power-play, as the team is scoring on 42.5 percent of their opportunities. The Blues are the only team with a power-play anywhere close to the Oilers, as they're scoring on 34.4 percent of their chances, which ranks second in the league.
5. Former Oiler David Perron is leading the way for the Blues on the man advantage as three of his six goals this season have come on the power-play. Perron plays on St. Louis' top power-play unit with Brandon Saad, Ryan O'Reilly, Justin Faulk, and Vladimir Tarasenko. James Neal, another former Oiler, plays on the Blues' second power-play unit. We'll likely see him parked in front of the net, a place we were familiar with seeing him during his time in Edmonton.
6. The Blues got off to a very hot start this season but have cooled off since. They came flying out of the gate and won their first five games but they haven't won consecutive games since. Since starting 5-0-0, the Blues have gone 3-2-2. Their last regulation victory came back on November 4 in a 5-3 win over the Sharks in San Jose.
7. Jordan Binnington will be back in the net for the Blues on Sunday night as Joel Hofer started on Saturday in Carolina. Binnington has started 10 of St. Louis' 13 games this far and has posted a .922 save percentage. This is the best Binnington has played since his rookie season in which he led the Blues to the Stanley Cup with a .927 save percentage in 32 regular-season games and a .914 save percentage in the playoffs. I imagine that Binnington has his focus set on Canada's net at the 2022 Olympics in Beijing.
8. Another player on the Blues having a bounce-back season has been Vladimir Tarasenko. Back during the off-season, Tarasenko reportedly asked for a trade because he wasn't happy with how the Blues handled the shoulder injury that ultimately limited him to 34 games over 2019-20 and 2021.
Tarasenko was left exposed in the Expansion Draft but the Seattle Kraken opted to avoid his large salary cap hit and instead went with young defender Vince Dunn. The Blues weren't able to find a trade partner and Tarasenko is back with the team and is playing his best hockey in years. Through 13 games, Tarasenko has six goals and 13 points. He had just seven goals in 34 games in 2019-20 and 2021.
9. With a pair of goals on Friday night in Buffalo, Leon Draisaitl is leading the league with 14 goals through 13 games, putting him on pace to score 88 goals over the course of the season. Alex Ovechkin is in second with 12 goals through 14 games and three players, Kyle Connor, Chris Kreider, and Troy Terry, are tied for third with 11 goals.
Should we start a 50 in 50 watch for Leon?
Looking to up your fantasy hockey game? DailyFaceoff has the tools you need for both daily and season-long fantasy leagues, including a lineup optimizer, daily projections, and a whole lot more. 
Sign up for the DailyFaceoff tools here.