Game Notes: Montreal Canadiens @ Edmonton Oilers — Game 56
Photo credit:© Sergei Belski-USA TODAY Sports
After a disappointing overtime loss to the Chicago Blackhawks, the Edmonton Oilers will look to get back into the win column against another basement team, the Montreal Canadiens.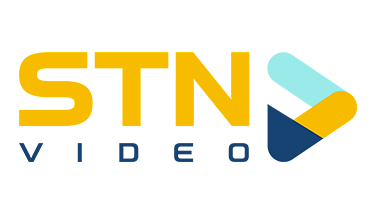 1. A little over one month ago, the Canadiens got hammered by the New Jersey Devils by a score of 7-1. That loss put them at 8-30-7 for the season and was ultimately the nail in the coffin for head coach Dominique Ducharme, who was fired on February 9.
Montreal named Hall of Famer Martin St. Louis their new head coach that same day and the team has gone 6-4-0 since. The Habs went on a five-game winning streak in February with St. Louis behind the bench, a major accomplishment considering the team hadn't won consecutive games since last spring's Conference Final series versus the Vegas Golden Knights.
2. As an aside, Ducharme will go down with one of the strangest head coaching tenures in NHL history. His record as the coach of the Habs is 23-46-14, which, at a glance, looks like he just coached one terrible season. What actually happened is Ducharme took over when Claude Julien was fired last February, the Habs went on a shocking run to the Stanley Cup Final, they then bottomed out the following season, and he was fired roughly one year after he was hired.
I can't think of another NHL head coach with as bad of a regular-season record as Ducharme who also has a Stanley Cup Final appearance.
3. Anyways, St. Louis has received rave reviews from his players. Jeff Petry, who had previously requested a trade out of Montreal and was grinding through the worst season of his career, said that St. Louis has brought a joy back to the rink that the team didn't have before…
"He's a coach that has brought the joy back in coming to the rink,"

Petry said

.

He was Montreal's most miserable player prior to St. Louis' arrival, but he's been playing much better and sporting a smile that's gotten wider and wider with every passing day under his new coach.

"You're coming in and you know that on a practice day you're going to work hard, but it's also fun out there," Petry continued. "With him you're looking forward to coming to the rink day in and day out, so it's been a refresh and a good change for myself and the team so far."
4. The player who's seen the biggest improvement since St. Louis took over is undoubtedly Cole Caufield. The No. 15 overall pick from the 2019 draft came into the 2021-22 season as a favourite to win the Calder Trophy for rookie of the year after his strong playoff run last spring but struggled mightily early on. In 30 games pre-St. Louis, Caufield scored just one goal and eight points. Since then, he has six goals and 12 points in 10 games. If there was ever a coach for a player like Caufield, who's generously listed at 5'9″, it's St. Louis, who helped pave the way for small players in the modern NHL.
5. 
The last time the Oilers and Habs squared off was back in late January and Edmonton pulled off a commanding 7-2 victory. It's fair to assume that the Habs aren't going to roll over quite as easily as they did a couple of months ago. Since St. Louis took over, the Habs own the sixth-best goals for percentage in the league with a differential of 23-to-17. They're also above average in terms of shot attempt differential at 429-to-424 and high-danger chances at 92-to-91.
All stats courtesy of Natural Stat Trick
.
6. Even Montreal's goaltending has been better with St. Louis in the mix. Since February 9, the Habs are tied for sixth in the league with the Calgary Flames in terms of even-strength save percentage at .931. The only teams that have been getting better goaltending during that span are the Bruins, Rangers, Hurricanes, Senators (???), and Stars.
Andrew Hammond has been good in his return to the NHL, as he has a .920 save percentage over four appearances. Sam Montembault, who the Oilers lit up back in January, has also been solid as of late, as he has a .910 save percentage in 10 appearances in the St. Louis era.
Hammond was placed on the Injured Reserve on Friday.
7. The Habs are currently in the midst of a 2021-style run through Canada. They started off with a 2-1 win in Ottawa, they then lost 8-4 in Winnipeg, and, most recently, they edged out the red-hot Flames in Calgary by a score of 5-4 in overtime.
This is an important game for the Oilers as their schedule again gets tough in the coming days. After playing Montreal on Saturday, the Oilers will head to Calgary to play the Flames and then they'll host the Capitals and Lightning. The Red Wings, Sabres, and Devils will come to Edmonton after that, and then, all of a sudden, it's the trade deadline.
8. 
Based on what
Ken Holland has said
and what we've
heard from insiders
, we might be looking at a quiet trade deadline from the Oilers. Holland was fairly busy in his first deadline with the Oilers in 2020, as he traded for Andreas Athanasiou, Tyler Ennis, and Mike Green, but he was quiet in 2021, making just one trade for shutdown defender Dmitri Kulikov.
I suspect we see moves of the Green, Ennis, and Kulikov ilk this year, in which Holland moves a mid-to-late round draft pick for veteran depth. If the Oilers are going to pressure Holland to make a big splash, one in which the first-round pick goes the other way, they'll likely need to win five or six of these next seven games leading into the deadline.
LISTEN TO OILERSNATION RADIO
On this week's podcast, the guys talked about the Oilers' biggest needs ahead of the deadline and whether Ken Holland has the creativity to make it happen.