Game Notes: New Jersey Devils @ Edmonton Oilers — Game 62
The Edmonton Oilers are on a roll. They've won four consecutive games and will look to reach a five-game winning streak when they host the New Jersey Devils on Saturday afternoon.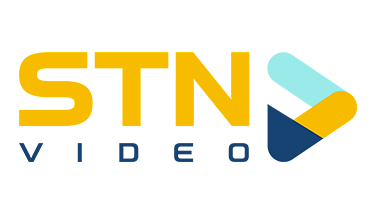 1.  The Oilers have had their fair share of streaks on this rollercoaster ride of a season, both good and bad. They've had two different five-game winning streaks, one right out of the gate and one right at the start of Jay Woodcroft's tenure behind the bench. They also had a four-game winning streak that came right after a seven-game losing streak. That seven-gamer was their longest skid of the season and, when mixed with a six-game losing streak, was part of a stretch in which the Oilers dropped 11 of 13.
2. Edmonton's other meeting against the Devils came during that aforementioned seven-game skid back on New Year's Eve. The Devils scored with 32 seconds left to go on the clock in the third period to tie the game at 5-5 and then jack Hughes won it in overtime. Mike Smith allowed six goals on 41 shots in that game.
3. The Devils are two games into a three-game trip through Western Canada and they've been dropped by a score of 6-3 in back-to-back games, first in Vancouver by the Canucks and then in Calgary by the Flames. This will be another opportunity for the Oilers to pop off offensively, as they've scored 13 goals in their last two games.
4.
Back during their heyday in the 90s and 2000s, the Devils were impossible to score on. That certainly isn't the case now, as goaltending has been a massive challenge for the Devils this season. New Jersey ranks 28th in the league in terms of goals against, which is terrible given that their
underlying numbers indicate
that they should be a middle-of-the-pack team in terms of allowing goals.
5. Their expected duo of Mackenzie Blackwood and Jonathan Bernier are both on the Injured Reserve and the latter will miss the rest of the season after undergoing hip surgery. All told, New Jersey has used six different goalies this season and they've combined for an .890 save percentage. The two goalies they're using right now are Nico Daws, who has a .902 save percentage in 14 games, and Jon Gillies, who has an .885 save percentage in 15 games.
6. At 22-34-5, the Devils are going to miss the playoffs yet again this season. Since they went on a surprising run to the Stanley Cup Final in 2012, they've made the playoffs just once. That was the 2017-18 season when Taylor Hall won the Hart Trophy and they squeezed in as the eighth seed, edging the Florida Panthers by one point. The Devils would be easily shoved aside by the Tampa Bay Lightning in the first round in five games that spring. It'll be 10 years with just one playoff victory for the Devils when this year's post-season is finished. Devils fans can laugh as much as they want about the one-for-one but they have absolutely nothing to show for it.
7.
The Devils will likely look to sell some players off ahead of Monday's trade deadline. Who might they move? Their biggest name in terms of impending free agents is P.K. Subban, but
Frank Seravalli reported on the DFO Rundown
that nobody has called about the former Norris Trophy winner yet. Some names with an extra year of term on their deal who could net a nice return are defenders Damon Severson and Ryan Graves, but if the Devils have any aspirations of being competitive anytime soon, you'd think they'd want to keep those two around.
8. Saturday will be an interesting day for scoreboard watching. The Golden Knights will host the L.A. Kings for a matinee game in Vegas. The hope for the Oilers is that this one doesn't go to overtime. Later on, the Vancouver Canucks will host the Calgary Flames. With Vancouver hanging around in the playoff race, the Oilers will be rooting for their provincial rivals to win this one.
Another Vegas-related note… Jack Eichel left Thursday's game after blocking a shot and it seems the injury is serious.
Peter DeBoer said on Friday
that he won't be playing on Saturday against Los Angeles and there isn't any word yet on how long he'll be out.