Game Notes: Ottawa Senators @ Edmonton Oilers — Game 35
After what's felt like an eternity, the Edmonton Oilers will be back in action on Saturday night when they host the Ottawa Senators.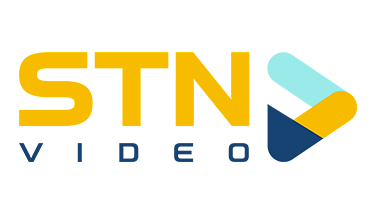 1. The Oilers have won just two of their last 13 games dating back to the beginning of December. They dropped six in a row in December, won back-to-back games over Columbus and Seattle before Christmas, but have lost five in a row since coming out of the break. Most recently, the Oilers got dropped by a score of 4-2 to the Toronto Maple Leafs, a valiant effort considering Connor McDavid was in COVID-19 protocol.
2. Since the loss to Toronto, the Oilers have gone nine days without playing a game as the NHL tries to dance around buildings in Canada not operating at full capacity. While the Oilers have been off, life continues as normal for the American teams, as a pair of division rivals from California have jumped Edmonton in the standings.
3. The L.A. Kings have won three games in a row and now own a 19-13-5 record, good for third in the division, while the San Jose Sharks are right behind them with a 20-17-1 record. The Oilers are five points behind L.A. with three games in hand and they're three points back of San Jose with four games in hand. Edmonton needs to start winning some games so that gap doesn't get any bigger.
The one positive for the Oilers is that their provincial rival, the Calgary Flames, have also gone completely flat. The Flames lost to the Senators by a score of 4-1 on Thursday night and have now dropped four games in a row. They have a 17-11-6 record and are two points up on the Oilers with both teams having played 34 games.
4. Let's hope the Senators can be the slump-busting doormat they were for the Oilers last season.
Edmonton's complete dominance of Ottawa was one of the most interesting things from the once-in-a-lifetime All-Canadian Division in 2021. The Oilers faced the Sens nine times and beat them in each meeting, becoming the first team since the league expanded beyond six teams in 1967 to go 9-0-0 against a single opponent. Connor McDavid and Leon Draisaitl both scored 21 points over those nine games against Ottawa, which would have ranked them seventh in scoring on the Sens over the course of the entire season.
5. 
The funny thing about Ottawa in 2021 is they really weren't all that bad outside of their games against Edmonton. They started off the season with a miserable run that saw them go 2-12-1 through the first month of play, but turned things around after a
stunning come-from-behind victory over the Leafs in mid-February
. All told the Sens went 23-28-5 and they were a respectable 23-19-5 against the other Canadian teams.
6. Ottawa's solid finish to the 2021 season created some reason for optimism that the team could be pretty decent in 2021-22. That hasn't been the case. The Sens won their first game of the season against the Leafs and then proceeded to win just three of their next 19 games. The most impressive part of Ottawa's season was a 4-0 win over the Tampa Bay Lightning that was followed up by an 8-2 win over the Panthers in Florida. Ottawa is 10-18-2, fourth last in the league in terms of points percentage.
7. What's wrong with the Sens? Pretty much everything. Their offence is below average, as they rank 19th in the league in goals for per 60 minutes at even-strength and their power-play is 20th at 18.5 percent. Their defence and goaltending is even worse, as they rank 26th in the league in goals-against per 60 minutes and their penalty kill is 20th at 78.3 percent. Ottawa's goalies have combined for an .893 save percentage in all situations, good for 27th in the league.
8. When looking at these even-strength goal rates, the Oilers and Sens are shockingly similar. Ottawa is scoring 2.37 goals per 60 minutes while the Oilers are scoring 2.45. The Sens are actually allowing fewer goals per 60 than the Oilers are, as Ottawa allows 2.87 goals per 60 while the Oilers allow 2.89.
That being said, Edmonton does have much better underlying numbers than Ottawa does, as the Oilers have a respectable 50.6 expected goals for percentage while the Sens are near the basement at 45.8 percent. Edmonton should be doing better than they are, but the goals for and against rates being in the same ballpark as the lowly Sens helps to paint a picture of how difficult of a time the tea Oilers have had finding results at even strength.
10. On the other side of that, the Oilers will again be without Mike Smith for an extended period of time. Smith is dealing with a partial tear of a tendon in his thumb, which was suffered during Edmonton's loss to the New Jersey Devils on December 31, and will apparently be out for one to two weeks.
Coming up in his place is Stuart Skinner, which probably isn't a bad thing. In three games since returning from his mysterious two-month injury, Smith posted an .877 save percentage. Skinner, on the other hand, has been Edmonton's best goalie this season, as he owns a .916 save percentage in 10 games.
Get ready to celebrate the best and the brightest this season has to offer. For decades, Jasper in January has been the nexus for joyful mountain culture and good times in any weather. Rediscover this playful festival with the help of your favourite winter activities, now featuring some fresh new twists. Snag great deals on ski, spa and multi-day stays, all served in a tall glass of sparkling mountain wonderland. 
Click here for more details.