GDB 66.0: Battle Boys Part 4 (8:00pm MT, HNIC)
Photo credit:Sergei Belski-USA TODAY Sports
There's always something special about a Saturday night matchup with the Calgary Flames, isn't there? With important playoff points on the line, this game becomes all the more important for our side as they look to solidify their playoff position and I cannot wait to get down to Calgary and cheer them on.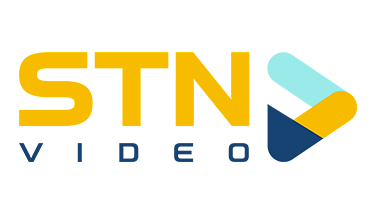 As I post today's GDB, I'm actually on a bus on my way to Calgary for tonight's game, and the vibe in here is already excellent. From the moment I stepped on, the energy on the bus has been electric and it instantly made me feel like we've got a group that's ready to make up for the two years of lost time since the last time we did this. Not only are we all excited to get down to the Saddledome — this is our first Nation roadie in more than two years — but it just feels good to have a bunch of the Nation's finest back on a bus again. From the moment people started filing in and settling in their seats, I just knew that this trip was going to be special, and if the Oilers can come through on their end with a big win, I'm expecting this group to blow the roof off the place. Now, just because there's a group of us heading down to Calgary, I'm not saying that this is a must-win game for the Oilers but in the spirit of the Battle of Alberta, it's about as close as it gets.
When these
two teams last met
a few weeks back, I thought the Oilers played a pretty solid game at even strength but that their special teams let them down tremendously. It was the kind of night where a bounce in our favour may have turned things around, but those just weren't coming and the Oilers fell short in the end. Looking ahead at the fourth and final matchup of the season, the Oilers will need to get that same level of effort at 5v5 that they've been getting all week, but they'll also need to couple it with better execution when up or down a man. Over the past while, the Oilers' power play and PK are mediocre at best and it's driving me crazy that the even-strength issue seems to be getting sorted while a former area of strength has turned into a total liability. Thankfully, the Oilers were perfect with their special teams on Thursday
against the Sharks
and I'm hopeful that those positives results will carry forward tonight in Calgary. Unfortunately, the Flames are (annoyingly) too good for the Oilers to not be firing on all cylinders and I'll be expecting my first in-person game in over two years to be filled with good vibes, plenty of effort, and two big points.
Let's see what the numbers say…
THE NUMBERS
| | | |
| --- | --- | --- |
| | OILERS | FLAMES |
| RECORD | 36-24-5 | 39-17-8 |
| WIN/LOSS STREAK | W1 | W1 |
| LAST 10 GAMES | 6-3-1 | 6-3-1 |
| GOALS FOR | 222 | 222 |
| GOALS AGAINST | 206 | 155 |
| POWER PLAY% | 25.4 | 24.4 |
| PENALTY KILL% | 76.1 | 85.6 |
| AVG. SHOTS/FOR | 33.5 | 35.7 |
| AVG. SHOTS/AGAINST | 31.6 | 29.2 |
| TEAM SAVE% | .915 | .930 |
| CORSI FOR% | 52.87 | 55.80 |
| PDO | 0.997 | 100.7 |
| TEAM SHOOTING% | 8.19 | 7.70 |
| EXPECTED GOALS FOR% | 52.09 | 53.30 |
LINEUPS…
Kane – McDavid – Yamamoto
McLeod – Draisaitl – Hyman
Brassard – RNH – Puljujarvi
Foegele – Shore – Kassian
Nurse – Ceci
Keith – Bouchard
Kulak – Barrie
Koskinen
If there's one team in this league that I cannot stand it is the Calgary Flames, and I need to Oilers to be even half as fired up for this game as I am. Not only do I need them to play with some spice, but I'm also asking that they don't get too cute on the offensive side of the puck, instead opting for greasy goals that come as a result of hard work and taking out the garbage.
As for the line combos above, I just plugged in the most recent trios/combos from
Thursday night against San Jose
but I'm also getting this done on a bus so I wouldn't put too much stock into what I've listed.
Flames
Gaudreau – Lindholm – Toffoli
Dube – Backlund – Tkachuk
Mangiapane – Jarnkrok – Coleman
Lucic – Monahan – Lewis
Hanifin – Anderson
Kylington – Tanev
Zadorov – Gudbranson
Markstrom
It drives me crazy how well the Calgary Flames are playing this season, and there is nothing that would make me happier than to have our boys go into their barn and ruin a night for a fanbase that is simply having too much fun right now.
WHAT THEY'RE SAYING…
The Flames were a bit leaky defensively at various points (last night against the Coyotes), and they turned the puck over a bit too much in the opening period. But they made smart adjustments – both to their lines and their tactics – and that allowed them to do a lot of good things in the second and third periods.

Playing a loose, energetic Arizona team with no pressure on them, the Flames were decisively the better team.

Red Warrior

Offensively, Gaudreau remains the heartbeat of this hockey club. He was superb on this occasion. But give stick-taps to Markstrom and Andersson, as well. Markstrom was sharp early on when the Flames were figuring things out, and Andersson had a goal and drew a couple penalties as well.

The turning point

The first half of the second period saw the Flames shellack the Coyotes' zone with shots, scoring chances and goals. The Coyotes had no answer for the Flames, and that stretch of excellent play by the Flames' skill players decided the game.
TONIGHT…
Photoshop: Tom Kostiuk
Game Day Prediction: The boys care about our BOA trip and come through with a big 4-2 win.
Obvious Game Day Prediction: I will complain about reffing, drink too many beers, and break into the alumni lounge at the Saddledome while complaining that the whole place smells like feet.
Not-So-Obvious Game Day Prediction: Brett Kulak scores his first goal with his new club. He's a local guy, he knows what the BOA means around here.
LISTEN TO BETTER LAIT THAN NEVER
Brand new episode of Better Lait Than Never is out! On this week's show, I looked at a couple of tough losses for the Oilers, talked some pop music, and answered all of your questions. Did I succeed? Only you have the answers. Subscribe for free on
Spotify, Apple Podcasts, Google Podcasts.