GDB 71.0: Oilers look to extend win streak against struggling Sharks (8:30pm MT, SNW)
Photo credit:Perry Nelson-USA TODAY Sports
We've got another big game on our hands, my friends, as the Edmonton Oilers will look to keep their heater running against the lowly San Jose Sharks. By no means will this be a gimme, but's a game that I believe the Oilers absolutely have to win.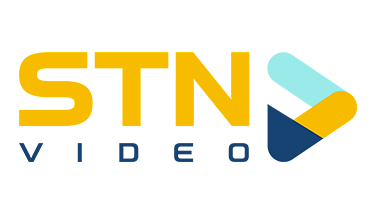 The closer we get to the finish line, the more stressed out I'm feeling about game days. This isn't like last year in the all-Canadian Division where the Oilers were basically locked into their spot from the jump, but rather we find ourselves in a playoff race that's as tight as it gets. No matter when I look at the Pacific Division standings, it seems like the Oilers aren't gaining any ground on the teams behind them nor are they losing any ground either. It's almost like everyone in the division decided that now was the best time to start winning hockey games and the pressure of the situation is really starting to crank up around here. We're almost at a point where losing even one game is unacceptable, and that makes this third round of the season series against the Sharks all the more important. As I write this, the Oilers are only three points up on Vegas for third place in the division and that's not a whole lot of room for error, making this game against the Sharks one they need to have. No excuses only balls out effort.
Currently sitting 7th place in the Pacific Division with 14 games to go, San Jose is simply playing out the stretch and that makes them dangerous because the expectations aren't that high. Sure, guys are playing for jobs next year but no one thinks they're turning the season around, ya know? My point here is that the Oilers have a solid opportunity to keep their streak going, but that they could easily blow if they're not ready to play. Not only that, San Jose is coming into this thing on a three-game losing streak so you know they'll be playing with a chip on their shoulder. The good news is that this is a team that doesn't score a whole lot and if the Oilers can play smart with the puck, play a simple game, and get a save or two then we should be alright. Then again, maybe this is just me feeling overconfident again because I willingly ignore all of the times the Oilers have played down to lesser competition over the years? Either way, I'm hoping the boys compete hard for 60 minutes because we've now landed at game 71 on the schedule and there's not a whole lot of time left until the finish line.
Let's see what the numbers say.
THE NUMBERS
| | | |
| --- | --- | --- |
| | OILERS | SHARKS |
| RECORD | 40-25-5 | 29-31-8 |
| WIN/LOSS STREAK | W4 | L3 |
| LAST 10 GAMES | 7-2-1 | 3-6-1 |
| GOALS FOR | 249 | 181 |
| GOALS AGAINST | 225 | 218 |
| POWER PLAY% | 26.2 | 18.9 |
| PENALTY KILL% | 77.3 | 84.9 |
| AVG. SHOTS/FOR | 33.9 | 29.2 |
| AVG. SHOTS/AGAINST | 31.9 | 31.9 |
| TEAM SAVE% | .912 | .913 |
| CORSI FOR% | 52.65 | 45.32 |
| PDO | 0.998 | 0.990 |
| TEAM SHOOTING% | 8.54 | 7.73 |
| EXPECTED GOALS FOR% | 52.13 | 47.37 |
LINEUPS…
Kane-McDavid-Puljujarvi
Hyman-RNH-Yamamoto
Brassard-Shore-Kassian
Foegele-McLeod-Ryan
Nurse-Ceci
Keith-Bouchard
Kulak-Barrie
Smith
Connor McDavid is on a 13-game point streak (11-15-26) right now and I can't imagine that ends tonight as our man is going supernova as he always does towards the end of the season. As for his partner in crime, Leon Draisaitl, I just hope that our man is feeling okay after looking notably injured
on Sunday against Anaheim
. I know both Draisaitl and Woodcroft both mentioned that he'll be fine and that he participated in the morning skate, but you can colour me skeptical until I see him moving the way he normally does, ya know? As for between the pipes, Woodcroft mentioned that Koskinen will be available tonight after missing Sunday's game but did not indicate whether he would start.
Baggedmilk Note: Line combos and goalie aren't accurate yet but I will jump back in with the updates once news comes out.
**UPDATE** Draisaitl is out for the Oilers, Smith starts, and I'm praying I didn't just lose a bunch of money. 
Sharks ***UPDATED***
Meier – Hertl – Barabanov
Dahlen – Couture – Balcers
Nieto – Bonino – Gregor
Leonard – Reedy – Chmelevski
Megna – Burns
Ferraro – Karlsson
Vlasic – Meloche
Reimer
Looking at t
he Sharks' stats page
, the first thing that sticks out to me is that they have guys sprinkled throughout the lineup that will burn you if given the chance, and even though it hasn't been a great year for San Jose, there's no doubt they're anything but a team to be taken lightly. I feel like this could be one of those nights where the Oilers will win stupid prizes if they play stupid games, ya know?
UPDATE: Reimer gets the start for San Jose
WHAT THEY'RE SAYING…
Sharks coach Bob Boughner had a simple message for his veteran defensemen in a meeting on Monday morning: even with the team out of the playoff picture and less than a month to go, don't limp to the finish line.

The Sharks have 14 games left in the regular season, starting with Tuesday's game at home against the Edmonton Oilers. With a 29-31-8 record, the Sharks, before Monday's games, were in seventh place in the Pacific Division and 16 points back of the Vegas Golden Knights for the second and final wild-card spot in the Western Conference.

This season will mark the first time in franchise history that the Sharks will miss the playoffs for a third straight year, but Boughner wants those players on long-term contracts to remain motivated and set a standard for the younger players.

"That was my point exactly this morning is, 'Hey, we're all part of this. We put ourselves in this position and you guys that are going to be here long term, it's your decision,'" Boughner said. "You can either play this out and be a team that grinds it out every night, or you can go through the motions. The guys that are going to do the right things are the guys that are going to play, the other guys just won't."
TONIGHT…
Photoshop: Tom Kostiuk
Game Day Prediction: Oilers roll into San Jose, play well, pick up an empty netter, and close out a big 4-2 win.
Obvious Game Day Prediction: Make it yet another two-point night for Connor McDavid. Oh, and Evander Kane booing all night.
Not-So-Obvious Game Day Prediction: Zach Hyman picks up a shorthanded goal in the second period.
BETTER LAIT THAN NEVER
With McDavid and Draisaitl chasing another huge season, I spent a big chunk of this week's podcast talking about how much I love those two dudes. Not only that, the Oilers have played very well over the last couple of weeks and that means another opportunity for me to pump the team's tires. Subscribe on
Spotify, Apple Podcasts, Google Podcasts.