GDB 17.0: Battling the Injury Bug (8pm MT, CBC)
Photo credit:Sergei Belski-USA TODAY Sports
It's Saturday night, the boys are back in town, and I can't think of a better way to spend my day than here with you as we all get set for a Hockey Night in Canada matchup between the Edmonton Oilers and Chicago Blackhawks.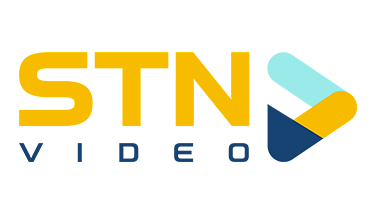 I don't know about all of you but this is the kind of game that makes me nervous based on how things have been going around here lately. On the Oilers' road trip, the worst games they played came against teams they should beat on most nights and that's exactly what the Chicago Blackhawks should be as they come into this thing with a 5-9-2 record. I can't be the only one that sees a game like this one on the schedule and thinks about how it should be an easy two points until you remember that you've been an Oilers fan your whole life, meaning that you already know that this game could end up as a 5-1 one blowout for either team. The mind says one thing but the heart never forgets, ya know? Add in the fact that the Blackhawks have won four straight and the Oilers are now without Darnell Nurse, and all of a sudden the scales don't seem quite as heavily tilted now are they?
If the Oilers are going to win this hockey game and avoid losing to another turd team again, they're going to execute on their game plan right from the opening faceoff without letting the Blackhawks get settled in. Not only that but the Oilers will be best served to play a simpler game to try and limit turnovers, easing the pressure on a defensive group that looks a whole lot different than it did a few days ago. As I mentioned, Chicago is heading into Rogers Place on a little bit of a heater, and that tells me that the Oilers had better not take them lightly or play down to their level. We can't have another night like the ones in
Detroit
or
Buffalo
where the first 40 minutes were a total trainwreck with no one on our side seemingly able to get their legs moving until it was too little too late. After seven straight games with the opposition scoring first, this would also be the perfect time for the suddenly depleted Oilers to reverse that trend and give themselves a little bit of an easier road to victory.
Let's see what the numbers say.
THE NUMBERS
| | | |
| --- | --- | --- |
| | OILERS | BLACKHAWKS |
| RECORD | 12-4-0 | 5-9-2 |
| WIN/LOSS STREAK | W1 | W4 |
| LAST 10 GAMES | 7-3-0 | 5-4-1 |
| GOALS FOR | 63 | 37 |
| GOALS AGAINST | 48 | 53 |
| POWER PLAY% | 40.8 | 19.6 |
| PENALTY KILL% | 88.2 | 86.0 |
| AVG. SHOTS/FOR | 32.8 | 28.6 |
| AVG. SHOTS/AGAINST | 34.4 | 31.9 |
| TEAM SAVE% | .913 | .898 |
| CORSI FOR% | 50.67 | 44.00 |
| PDO | 1.001 | 0.959 |
| TEAM SHOOTING% | 8.82 | 6.15 |
| EXPECTED GOALS FOR% | 49.27 | 41.13 |
LINEUPS…
Hyman – McDavid – Puljujarvi
RNH – Draisaitl – Yamamoto
Foegele – McLeod – Kassian
Benson – Sceviour – Turris
Keith – Bouchard
Broberg – Ceci
Russell – Barrie
Skinner
I don't think I have to spend much time explaining why losing two-thirds of your starting left-handed defencemen is bad news but that's the situation the Oilers are facing as both
Darnell Nurse
and
Slater Koekkoek
are on the shelf with injuries. Unfortunately, these injuries are going to test the depth on the left side like we haven't seen yet, and I'm both intrigued and terrified to see how this goes. As for the d-pairings, I haven't seen anything about how Tippett will put those together yet but I'll be sure to jump back in and make the edits as news comes out.
Blackhawks
DeBrincat – Dach – Kane
Kubalik – Toews – Khaira
Borgstrom – Strome – Gaudette
Kurashev – Carpenter – Johnson
De Haan – Jones
McCabe – Murphy
Stillman – Gustafsson
Lankinen
As much as I basically said that the Blackhawks are terrible, they still have some guys that can make our night miserable if given the chance. Guys like Kane, DeBrincat, Kubalik, and Dach can change the game with a shot, and while not everyone is scoring as much as Patrick Kane, the Oilers would be best served to not let anyone off the schneid.
WHAT THEY'RE SAYING…
Derek King has won the fanbase over in less than a month, embracing his comparison to Walter White, cracking jokes all the time, and elevated the Blackhawks' play in a short amount of time. He brings in an aura that felt like he "freed the franchise", and it felt like a breath of fresh air when he arrived. He joked with the reporters and embraced the Walter White comparison and the fans love him for it. We love a coach who can laugh at himself (or at all, really).

Maybe it's because Colliton was the replacement for Coach Q, but his work afterward didn't really do him any favors. The Blackhawks did place him in a sticky situation right off the bat, but he did nothing to appeal himself to the fanbase. King looked to have learned from that mistake and immediately won over the fanbase with his personality. As much as it is needed for a coach to appeal to and earn the respect of his players, he has to appeal to the fans as well.
TONIGHT…
Photoshop: Tom Kostiuk
Game Day Prediction: Even with the injuries, the Oilers are the better team here and that's why it will be no surprise when the game ends with a 4-2 victory.
Obvious Game Day Prediction: The power play gets back on a roll, and Draisaitl with another multi-point game.
Not-So-Obvious Game Day Prediction: Cody Ceci gets his second of the year and the prop bettors go crazy.
Find out why so many people are using Dominion Lending Centres #1 broker in Canada. We are paid by the banks on the size of the mortgage, not the interest rate, so we try to get you as low as rate as we can. Whether it is a purchase, renewal or refinance, 
contact us
 to see what we can do to help!