How Bill Zito, once a candidate for Oilers general manager, turned the Florida Panthers into a juggernaut
Photo credit:© Sam Navarro-USA TODAY Sports
Being nervous about a game against the Florida Panthers is certainly a unique feeling, but here we are.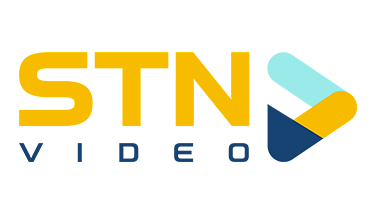 Known for almost the entirety of their existence as a perennial basement-dweller with little real aspirations of success, the Panthers have suddenly become very good.
Florida is rolling into town having won eight of their last 10 games, a stretch in which they've scored a whopping 55 goals. The Panthers have scored more goals than anybody else in the league and they sit second in the overall standings with a 26-8-1 record, behind only their state rivals, the Tampa Bay Lightning.
The change from a joke to a contender began back in September of 2020 when the Panthers hired Bill Zito to replace Dale Tallon as the team's general manager. Since taking over, Zito has put together a masterclass in overhauling a roster that featured a strong core that was being held back by an expensive and underwhelming supporting cast.
Let's dig into how Zito has transformed the Panthers with his new-age approach to running an NHL organization and what the Edmonton Oilers, a team struggling to reach its potential, can learn from it. 
Who is Bill Zito?
Zito played hockey for Yale in the 1980s and then completed law school at the University of Wisconsin. In 1995, Zito co-founded Acme World Sports alongside Marcus Lehto, which has grown into one of the largest hockey agencies in the world.
After nearly two decades as a player agent, Zito joined the management team of the Columbus Blue Jackets as the organization's assistant general manager. His primary roles with the Blue Jackets were contract negotiation, overseeing professional scouting, and working as the general manager for the Cleveland Monsters of the AHL.
It didn't take Bednar very long to find a job in the NHL. The Colorado Avalanche hired him a few months after the Calder Cup run to take over the team's bench, replacing Patrick Roy who had parted ways with the organization after disappointing results in back-to-back years.
Zito, on the other hand, took longer to find his chance. He became the runner-up, the name that was always in the mix, always being interviewed, but who would never get hired to fill a vacant general manager position. Zito interviewed with the Sabres, Wild, Flyers, Devils, Oilers, and the expansion Kraken, but kept on getting passed over for somebody else.
Finally, Zito found his chance with the Florida Panthers, an organization looking to move in a different direction after Dale Tallon's tumultuous decade-long tenure in the Sunshine State.
"There was an instant connection from the first moment we met,"

said Panthers president Matthew Caldwell

, who also called Zito "the most well-rounded candidate that we came across" and someone who "understands how to make a place a great destination for players to go to."
Finding a leader with those qualities mentioned by Caldwell was key for the Panthers who struggled during the Tallon era, making the playoffs in just two of 10 seasons.
While Tallon's poor roster decisions are well known, such as signing Dave Bolland to a six-year contract or giving away Reilly Smith and Jonathan Marchessault in the Vegas expansion draft, he's also been criticized for being individualistic in his decision-making process, opting to ignore the input of others. This was particularly the case
when it came to Florida's data and analytics staff.
A major battle between Tallon and the Computer Boys came at the 2016 draft, when the analytics team recommended selecting Mat Barzal, Kyle Connor, or Travis Konecny with the No. 11 overall pick. Tallon instead opted to select Lawson Crouse, who was later moved to the Coyotes in order to dump that aforementioned Bolland contract.
The final straw for Tallon came when his huge spending spree off-season led to a flop. The Panthers signed Sergei Bobrovsky to a seven-year, $70 million contract along with inking Brett Connolly and Anton Stralman to multi-year contracts. They would end up going 35-26-8 in 2019-20, bowing out in four games to the Islanders in the play-in round of the expanded bubble playoffs.
What has he done in Florida?
Going from Tallon to Zito represented the Panthers moving in a completely different direction, shifting from an old-school mentality to a new-age, analytics-driven approach. It's not much of a surprise that this is the direction the Panthers opted to go. They were purchased in 2013 by Vinnie Viola, a billionaire who made his fortune in the data-driven world of betting on oil markets and building investment startups.
Zito's job since taking over the Panthers has been a balancing act. They need to win games and have some success in order to get people in a non-traditional market interested in the team, so diving into a full-on rebuild wasn't an option. Instead, Zito's goal was to shed the ugly contracts that were bogging the team down and find cheap support for his core players.
In his first off-season at the helm, Zito allowed Evgenii Dadonov and Mike Hoffman, the team's top two goal-scorers in 2019-20, to walk in free agency. He also opened up some cap room by moving Michael Matheson and Colton Sceviour to the Penguins in exchange for Patric Hornqvist.
Though there wasn't much cap room to work with, Zito sought out players on cheap, short-term deals and found himself some diamonds in the rough. Anthony Duclair, Carter Verhaeghe, and Alex Wennberg cost the team about $5 million and they combined to score 45 goals in 2021.
It was more of the same during the season, as Zito moved a couple of prospects in order to dump Brett Connolly's contract on the Blackhawks. With the open cap room, Zito acquired a pair of underperforming players, Sam Bennett and Brandon Montour, from Calgary and Buffalo respectively. Bennett scored 15 points in 10 games with the Panthers in 2021 while Montour logged 20:10 per game and had a 17-to-8 on-ice goal differential.
Last off-season consisted of Zito unloading Anton Stralman's contract on the Coyotes and buying out the remainder of Keith Yandle's deal. The cap room was spent on re-signing Bennett, Montour, and Duclair to multi-year deals and the major addition was Sam Reinhart, who came from Buffalo in exchange for a first-round pick.
The transformation of the Panthers has come due to an ability to identify players on the current roster with flaws and an ability to identify other players around the league who are undervalued or are underachieving. With that information, the Panthers have moved out a good chunk of their dead weight and they've replaced it with high-quality depth.
Zito's under-the-radar acquisitions rank first, second, fifth, and sixth on the
Panthers in goals this season
, providing support for the team's stars, Jonathan Huberdeau and Alex Barkov, who rank third and fourth. When you look at the players who have been moved out, all of them save for Dadonov were in the red in terms of
expected goals for with the 2019-20 Panthers
.
I think if you have the right process, and then you execute that process correctly, then the results are gonna follow. And if they don't, then you have to fix the process and get the right one. So, yeah, you'll lose the odd game. And it'll fail every once in a while. But if you have the right personnel and the right process for them, that's what you want to do. Get the consistency and keep doing it right over and over.
The Panthers currently lead
the league
in even-strength shot-attempt differential and sit second behind only the Boston Bruins in terms of expected goals for percentage.
What does this mean for the Oilers? 
The problems that the Panthers faced back in 2020 when they hired Zito are very similar to the ones that the Oilers face now.
The Oilers boast an elite core but they're held back by a mediocre supporting cast. Ken Holland had quite a bit of salary cap room to work with last summer, and, much like Dale Tallon did in the summer before he was ultimately let go, he went on a spending spree and the team didn't come out of it any better.
What we can learn from Zito's time in Florida is that things can turn around quickly if the right leadership is in charge.
It isn't as simple as going all-in on analytics, of course, but in order to succeed in the modern NHL, you need a modern front office. You need a robust analytics staff, savvy professional scouts, and somebody at the head of the table who's willing to take in all available information in order to execute shrewd and creative moves.
Now, to be fair, Edmonton and Florida are wildly different situations. The Panthers have the advantage of operating in a place with beautiful weather year-round, a low-pressure environment, and no state income tax. That being said, if anything, Edmonton's reality of being a difficult place to attract players to should further emphasize the need to have a staff that can identify and acquire under-the-radar talent. That simply isn't the case right now.
If you want a non-Panthers example, look at the Maple Leafs. The Oilers inked Zach Hyman, a good top-six player, to a seven-year contract worth $5.5 million annually. With that same amount of cap space, the Leafs added Michael Bunting, Ondrej Kase, and David Kampf, who have combined for 21 goals so far. The goal should be to find the next Hyman rather than paying up the nose in free agency to acquire the 29-year-old Hyman.
Holland, an old-school type, was brought in to clean up the mess of Peter Chiarelli, another old-school type, and now the Oilers have a brand new mess to deal with. If the organization wants to capitalize on the prime years of Connor McDavid and Leon Draisaitl and finally win something, they need a modern front office that can come in and build a quality supporting cast.
The Oilers have been lapped. It's time to catch up.