How hard should the Edmonton Oilers pursue Jakob Chychrun?
Photo credit:David Berding-USA TODAY Sports
A big name has reportedly surfaced on the NHL trade market: Arizona Coyotes defenceman Jakob Chychrun.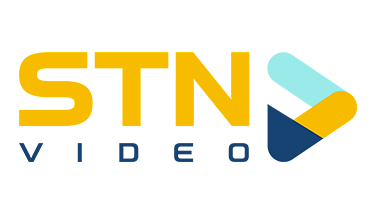 In Elliotte Friedman's 32 Thoughts column posted late Tuesday night, he said the 'Yotes are gauging the market on the rearguard:
Arizona GM Bill Armstrong refused to comment when asked, but it now sounds like the Coyotes are gauging the market on Jakob Chychrun. I've heard the ask is massive, but that doesn't mean opponents are running away. He's signed for three more years at a very reasonable $4.6 million AAV and is a terrific player. This is one to watch.
If this is the case, the Oilers should be in heavy pursuit.
At only 23 years old, Chychrun has already played 316 NHL games scoring 48 goals and 128 points on some pretty abysmal Coyotes teams. His 2020-21 campaign was the best of his career and saw him score career highs in goals (18), assists (23) and points (41) and garnered a handful of Norris votes.
When you look at his underlying numbers this year, they're rough. At 5×5 with him on the ice, Arizona controls 47.85 percent of the shot attempts, 22.5 percent of the goals and 44.29 percent of the expected goals. But this doesn't fall on him.
There's very little in the way of talent surrounding him and his on-ice shooting percentage and on ice save percentage are abysmally low at 4.37 and 86.75 percent, respectively. His PDO is 91.1, an unsustainably low number but one that could stick given how terrible the Coyotes are. Looking back over his career, his underlying numbers have been strong even with the struggles that have gone on there.
This season, however, he's having very strong isolated impacts on the game. Offensively, his even-strength impact is five percent above league average, while his even-strength defence is league average.
What may be the best part, however, is his contract. He has three years remaining on a deal paying him an AAV of $4.6-million. For a cash-strapped team like the Oilers, this makes a ton of sense. He's a young, offensively minded left-shot rearguard who has been playing top-pairing minutes and doing so quite well.
Edmonton would need to pay a lot to get him. At a minimum, I could imagine the Coyotes looking for at least two early-round picks, as well as prospects.
Theoretically, the Oilers could look at a deal surrounding Kailer Yamamoto, Zack Kassian, this year's first as well as next years. This evens out the money in the deal, and the second first-round pick would, in part, allow the Coyotes to more comfortably take on the remaining years of Kassian's deal.
It's a steep price to pay, but Chychrun would undoubtedly be a massive add to the Oilers blueline this year, and down the line. In my eyes, the Oilers should be all in on going for Chychrun.
---
Zach Laing is the Nation Network's news director and senior columnist. He can be followed on Twitter at
@zjlaing
, or reached by email at zach@oilersnation.com.
---