It's difficult to see the Oilers winning a trade involving Duncan Keith
Photo credit:© Kamil Krzaczynski-USA TODAY Sports
@Duncan Keith is going to be a Hall of Famer in a few years.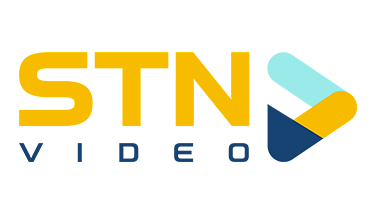 He's had a spectacular NHL career, winning three Stanley Cups during the Chicago Blackhawks' mini-dynasty, two Gold Medals with Canada at the Olympics, and earning two Norris Trophy nods as the league's top defenceman.
There was once a time in which the idea of the Oilers acquiring Keith would have got everyone excited. Now? The rumour that Edmonton is in the mix for the soon-to-be-38-year-old greybeard is certainly a headscratcher.
Earlier this week, Elliotte Friedman reported that the Blackhawks are working on moving Keith to a team in the Pacific Northwest or in Western Canada. That would include the Oilers, Flames, Canucks, and perhaps the Seattle Kraken as potential options for Keith close to home in the Okanagan.
On Thursday,
Kurt Leavins at The Cult of Hockey
wrote that the Oilers are the frontrunner to acquire Keith. He mentioned that Ken Holland is seeking a veteran, left-handed defenceman given the uncertainty around Oscar Klefbom's health and also referenced Keith switching to an Edmonton-based agent in Gerry Johansson as indicators that the Oilers could be a fit.
As I said earlier, Keith has been an excellent defender in the NHL for many, many years, but we aren't worried about what he brought to the Blackhawks during his prime, we're worried about what he can still bring to the table now.
Now, of course, to be fair to Keith, he did log a tremendous amount of minutes on a bad team. He played 23:25 per game, made more starts in the defensive zone than the offensive zone, and faced difficult competition. The numbers clearly indicate a player who can no longer handle top-pairing minutes, but maybe there's reason to believe Keith can still hack it in a more limited role.
But that's a very big "if" considering Keith is about to turn 38 years old. It's also quite the risk to take given his $5,538,462 cap hit over the next two seasons.
If the Oilers were to acquire Keith, you'd have to assume he would slide into a role on the team's second defensive pairing behind Darnell Nurse, likely alongside @Adam Larsson if he's re-signed. While Keith's minutes would be reduced in such a capacity, Dave Tippett's second pair is tasked with difficult minutes. The Nurse-led top pair gets to play often with @Connor McDavid while the third pair is generally sheltered, leaving the second pair to play non-McDavid minutes against strong opponents.
The ideal role for Keith, in my mind, would be as a veteran on the third pairing alongside @Evan Bouchard. That situation would see Keith playing more sheltered minutes where he could actually be valuable while also serving as a mentor for one of Edmonton's blue-chip prospects.
The other issue here is his cap hit. Keith is owed $5,538,462 for two more seasons, which is obviously rich for the ideal role he would be playing on this team.
If the Oilers are trading for Keith, either the Blackhawks need to sweeten the pot or there needs to be a significant amount of money going back the other way. Doing a one-for-one @James Neal swap makes sense for Edmonton given his nearly identical $5,750,000 cap hit with two years left on it. Sending @Mikko Koskinen and his $4,500,000 cap hit the other way is fine but it means the Oilers are ultimately absorbing money in 2022-23 when his deal expires.
If there isn't salary retention, a pot sweetener, or money going back the other way, acquiring Keith isn't a prudent way for Holland to use his cap space this summer. There's no doubt the Oilers need a veteran, left-handed defenceman as a Klefbom contingency plan, but the
free-agent market
boasts better options.