Keeping Jesse Puljujarvi remains the right move for the Edmonton Oilers
Photo credit:© Sergei Belski-USA TODAY Sports
Jesse Puljujarvi has been a very good player for the Edmonton Oilers. He scored just over half a point per game over the entire course of last season — production that firmly cements him as a producer in the top-six.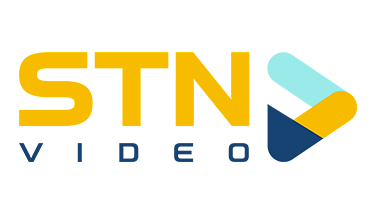 And on Tuesday, the Oilers and Puljujarvi avoided arbitration by coming to terms on a one-year, $3-million deal, as reported by Sportsnet's Elliotte Friedman.
Now, it's time for the Oilers to do the right thing and keep him on the team for this season. Trade winds have blown since the season ended, but nothing has quite materialized. Reports of trade requests have been clouded with uncertainty, but what we do know is the market for Puljujarvi has been small.
As reported by Friedman, the Oilers were reportedly looking for a draft pick, but teams were reluctant to do so given what was supposed to be an arbitration hearing. That's been thrown to the wayside now with the Oilers inking him to a deal.
But if the Oilers were smart, they'd keep Puljujarvi around for, at the very least, one more year. As it stands, money is tight in Edmonton. Accounting for Oscar Klefbom and Mike Smith heading to the LTIR, the Oilers have around $3.4-million to sign both Ryan McLeod and Kailer Yamamoto, and still add another depth piece or two up front.
You can pencil in $3-million for Yamamoto as I don't see him getting more than Puljujarvi, and another $1.5-million for McLeod — a decent little raise out of his entry-level deal.
The cap woes can be resolved fairly easily by trading Warren Foegele or Tyson Barrie for a draft pick. It would free up some wriggle room to get the deals done with the RFA's, as well as add the bodies. Moving Foegele brings the cap space to around $6.15-million, and Barrie opens up even more taking the space to $7.9-million, all including the LTIR.
And when it comes to Puljujarvi, the Oilers need to see what they have in him. He's a tremendous defensive player doing things all over the ice the regular eye doesn't pick up. If there's even a chance he could become Valeri Nichuskin, don't you think it's worth it to try and see it through?
I've said it before and I'll say it again: I have a hard time imagining the Oilers trading Puljujarvi this offseason. Their RW depth is sparce, at best, even with him on the roster let alone if you removed him from the team. Let's not forget he scored 10 goals and 23 points in the first 28 games of the year before COVID-19 and a lower-body injury derailed his season.
At worst, Puljujarvi starts in a top-six role next year and transitions into a third line winger, not the worst thing in the world. At best, he finds a level of consistency over the course of the year and he scores at a higher clip than the .55 PPG he did last year.
Give him another year and then re-evaluate where things are at next off-season.
---
Zach Laing is the Nation Network's news director and senior columnist. He can be followed on Twitter at
@zjlaing
, or reached by email at zach@oilersnation.com.
---
NATION VACATION presented by PointsBet Canada.
Come hang out with us on the 1st ever Nation Summer Vacation to Toronto! For only $1399 + tax, you'll get everything included in the graphic and memories that will last a lifetime.
Get your tickets here.