Let's Talk About Edmonton's Third Line
Photo credit:© Rick Osentoski-USA TODAY Sports
For the Edmonton Oilers, this past off-season was a summer full of debate and discussion over Ken Holland's moves. But one thing most fans generally came to a consensus on was that Edmonton's forward depth had largely improved.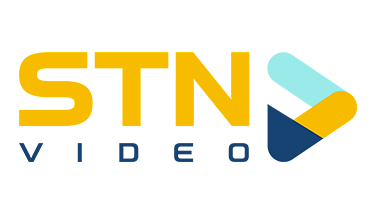 Fast-forward to the first few games of the season, and one of the largest talking points was indeed the strong play of their new bottom six, most notably the third line of Derek Ryan, Warren Foegele, and Zack Kassian.
It was a refreshing sight to
finally
see some scoring outside of the top two lines. Both Foegele and Kassian produced three points each from games one through four, while Ryan also chipped in with a goal. As a line, the trio had a 67% goal share, and a 74% expected goal share. Sure, these numbers were obviously unsustainable, but it was potentially an encouraging sign that Edmonton's depth forwards had
begun to see improvement.
However, since the first four games, the trio's performance has rapidly declined.
Foegele and Kassian have just one 5v5 point each since, while Ryan has none. Additionally, the line has been outscored 1-5, and scoring chances have been 14-21 in favor of the opposition. The duo of Ryan and Foegele in general have been outscored 3-9, as both of them rank last on Edmonton in goal differential. 
Probably the most significant issue with Edmonton in the past has always been how their third and fourth lines would give back everything the top six generated. Although the Oilers have obviously had an excellent start to the season, this problem has persisted this year. In fact, Edmonton's goal share without McDavid, Draisaitl and RNH has been at an all-time low.
Using goal share in small sample sizes
can
be misleading, as good/bad luck tends to be quite common in limited samples. However, Edmonton's bottom-six has still seen a slight decrease in expected goal and scoring chance share as well since last season. Additionally, each of Foegele, Ryan and Kassian have had poor both goal and scoring chance results.
So, what's up with the third line? Why has their play declined to this extent, and what's a potential solution?
Is Derek Ryan a third-line center?
Derek Ryan's underlying numbers have been among the league's best bottom 6 forwards over the past few seasons with Calgary. His offensive and defensive results at even-strength have been superb, while he's also been a reliable penalty killer. Even from a non-analytical perspective, his even-strength production rates have been solid.
At the same time, the "Competition" category on that player card sticks out. Put in other words, that "9%" means only 9% of the league has faced difficult competition at a lower rate. 
To dive a bit deeper into this, here's where Derek Ryan ranks in QOC (Quality of Competition) and TOI/GP (Time On Ice per Game) for Flames players with at least 50 minutes:
22nd

in QOC,

21st

in TOI out of

24

players in 2020-21

22nd

in QOC,

24th

in TOI out of

27

players in 2019-20

16th

in QOC,

19th

in TOI out of

25

players in 2018-19
The player card above uses RAPM, a statistical model that attempts to adjust each player's results for a large variety of factors that could influence a player's play. These factors include competition, teammates, zone starts, score and venue, etc, so it does already account for QOC.
However, it's still important to manually keep in mind each player's deployment.
A third-line center isn't expected to be consistently matched up against top lines every game, but I feel that a jump for an aging player from an exceedingly sheltered fourth-line center to a third-line center on a different team is larger than many think. Regarding his results for this season alone, Ryan's play-driving metrics have been fairly average. Similar to the rest of the third line, his results have also gradually worsened in his most recent games.
It's difficult to simply ignore and put aside Ryan's excellent metrics and production rates in Calgary. It's definitely not a terrible decision if Edmonton continues with Ryan as 3C as the season persists, and I don't feel that he's been the third line's most significant problem.
Still, his extremely sheltered deployment for most of his career is definitely a factor to consider.
How good has Warren Foegele been?
In my opinion, Foegele has been rather inconsistent thus far.  He's shown flashes of a relentless forechecker that seems to belong in the top six, yet there would also be numerous games in which he'd be a non-factor.
One area of the game Foegele has historically struggled in is finishing. Relative to the chances he puts on the net, he's always finished less than expected. This has persisted this year so far. 
Additionally, he's also had some struggles on the other end of the ice; with the exception of Devin Shore, no Oilers forward has been on-ice for scoring chances against at a higher rate than Foegele.
Nonetheless, he's still an exceptional forechecker with tons of speed and skill, something Edmonton's bottom-six needs. I feel that he's simply had a rough stretch of games, and perhaps a more defensively-sound linemate on the third line could benefit him.
So, who should be the other winger on the 3rd line?
Zack Kassian
has most commonly been deployed as the 3RW. He's always been an extremely streaky offensive player, while his defensive results are quite poor. He's injured right now, but even when he does return, I feel that Kassian would be better suited for a fourth-line role.
I've liked
Colton Sceviour
's play, he's a fairly reliable defensive winger and a decent forechecker. The third line hasn't just struggled with scoring; they've allowed goals and chances against a high rate as well. Consequently, Sceviour could at least assist the third line from a defensive standpoint.
Brendan Perlini
hasn't played particularly well following a very strong pre-season. Similar to Kassian, he's also an inconsistent goal-scorer, but Perlini's only played one game on the third line. In my opinion, he should remain on the fourth line, although giving him a larger opportunity at some point further in the year may not be an awful idea.
There's also the option of spreading out the lineup and playing
Kailer Yamamoto
in the bottom six. At the same time, it may not be wise to interfere with the strong chemistry the "DRY" line has displayed as of late.
Foegele has spent considerable time in Carolina as a right-wing. Keeping that in mind, perhaps giving
Tyler Benson
an opportunity as the left-wing on line three and seeing how well he performs alongside skilled players is worth a shot.
Conclusion
Edmonton's success is quite pleasing to see, but there's always room for improvement, especially when it comes to their even-strength play outside of McDavid and Draisaitl.
Ken Holland's primary deadline targets should be a left-defenceman and a goalie, but I feel that he should also consider adding another depth forward. 
Even if he doesn't, there's still a broad variety of options for how the third line could be deployed.
One of those options includes deploying Ryan McLeod at 3C. In the tail-end of Edmonton's win against Boston, Tippett swapped Derek Ryan for McLeod, and he wound up being a large factor for why the Ceci goal occurred. McLeod also moved to third-line center in the game against Buffalo on Friday night, and Edmonton had a 100% scoring chance share with him on-ice that game.
His most common linemates in the 10 games he played in during 20-21 were James Neal and Alex Chiasson, and as a result, I think he deserves an opportunity with superior wingers. Perhaps a trio of Foegele – McLeod – Sceviour could succeed?
There's also always the option to have
McDavid, Draisaitl and RNH center their own lines, but I don't feel comfortable with splitting up any of the top two lines at the moment. However, that could be a possibility at some point later in the year.
In my mind, keeping McLeod at 3C alongside Foegele and Benson/Sceviour would be the most preferable choice for the third line as of now, and hopefully, their 5v5 struggles don't persist. What are your thoughts? How do you think the third line should be shaped?
Looking to up your fantasy hockey game? DailyFaceoff has the tools you need for both daily and season-long fantasy leagues, including a lineup optimizer, daily projections, and a whole lot more. 
Sign up for the DailyFaceoff tools here.