Monday Mailbag – Does a Zack Kassian buyout make sense for the Edmonton Oilers?
Photo credit:Tom Kostiuk
Happy Monday, Nation, and welcome to a brand new Mailbag to help you get your week started and break down what's happening with the Edmonton Oilers. This week, we're looking at whether a Zack Kassian buyout makes sense, tours for free agents, the Stanley Cup Finals, and a whole lot more. If you've got got a question you'd like to ask, email it to me at
baggedmilk@oilersnation.com
 or hit me up on Twitter at 
@jsbmbaggedmilk
 and I'll get to you as soon as we can.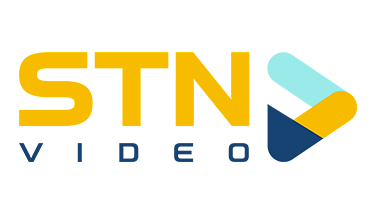 Feb 8, 2021; Ottawa, Ontario, CAN; Ottawa Senators defensman Erik Gudbranson (44) fights with Edmonton Oilers right wing Zack Kassian (44) in the first period at the Canadian Tire Centre.
1) Taylor asks – There's been a lot of talk over the last week about a potential Zack Kassian buyout as a way to clear up some space on the salary cap but I see it as another dose of dead money on the Oilers' books going forward. Where does everyone sit on the Kassian buyout situation?
Robin Brownlee:
Finding a trade partner and retaining some salary is a better idea. At least you get something in return.
Cam Lewis:
I would rather attach a draft pick or a prospect and dump the salary without having a dead cap hit. The Oilers have borrowed from the future to help the present for years now and they need to get their books straight. They have a good enough farm system to accept giving away a pick or prospect to lose a bad contract.
Tyler Yaremchuk:
First, you try to move him with his full salary. Then you try to move his full salary by adding a little sweetener, like a late-round pick. Then you try to trade him while retaining up to like $1.2 million of his cap hit. If all of that fails, then you buy him out. You need that cap space and Kassian is not worth $3.2 million anymore. I like the player, hate the contract, and the Oilers need to use those dollars for something else. Dead cap space sucks, but you could argue having a $3.2 million fourth-liner is also dead cap space in a way.
Baggedmilk:
If you can't trade him then a buyout might be the only option even though I hate to say it. If they did buy Kass out, the Oilers would basically have a top-six forward's worth of dead space on their books and that's extremely frustrating.
2) Evan asks – The Oilers welcomed Andrei Kuzmenko to town this past week to try and see if there's a fit for the Russian winging to join them. Pretend for a moment that you're in charge of his Edmonton tour, what's the first thing you'd show Kuzmenko and where are you taking him to eat?
Robin Brownlee:
I take him to a restaurant that serves humble pie and I ask him how come he hasn't been able to put up as many points in the KHL as former Oiler Patrick Thoresen, (65) who was a fringe NHLer at best.
Cam Lewis:
I would take him to Farrow and then go for a walk in the river valley and go out for dinner at Tzin. Either that or a tour of every single Boston Pizza location in the city and surrounding area.
Tyler Yaremchuk:
I take him to YEG Burger and then the two of us go enjoy it picnic style in the river valley on a warm summer day. The wind gently blows against us as we gaze upon the beautiful North Saskatchewan River and I lean over to him and softly say "one day you'll bring the Stanley Cup onto that river". Fin.
Baggedmilk:
We would have a feast at Arby's and I'd cheer him on when he rings the bell on our way out. If that doesn't get the job done then I don't know what will. As for the tour, it starts and ends with pushing the bat around on 97th street. He'd love it, we'd laugh, and everyone would have a grand ol' time.
3) Jace asks – Many pundits have suggested that the upcoming NHL draft class isn't as strong as it has been in the past and I wonder if that makes it more likely that Ken Holland will opt to package the first round pick up for something that can help them now. If it was up to you, are you using the pick as planned or are you pushing to trade it for either more picks or part of a package for a roster player?
Robin Brownlee:
Who is saying that?
There are questions outside the top 10 and many more outside the top 20 where the Oilers will pick, but that's always the case to some extent. I'd be willing to trade it but I have no idea what the Oilers' draft list looks like.
Cam Lewis:
Given they don't have picks in the second, third, or fourth round, I could see him moving the first to stockpile some more picks later on in the draft. Related to question number one, the first could also be used to move a bad contract with an inexpensive quality player coming back in return.
Tyler Yaremchuk:
I would be very open to packaging the pick in order to get better for next season. It would need to be for the right piece, like a very good top-six winger or a bonafide starting goaltender with a good contract, but I think Holland should be very open to the idea, especially considering how average the draft gets after pick 20.
Baggedmilk:
My bet is that Holland either trades the pick for more picks in say the second and third round or as part of a package for a player that can help now. It's time. LFG.
Apr 19, 2018; Columbus, OH, USA; A view of official game pucks with the Stanley Cup logo prior to the Washington Capitals against the Columbus Blue Jackets in game four of the first round of the 2018 Stanley Cup Playoffs at Nationwide Arena. Mandatory Credit: Aaron Doster-USA TODAY Sports
4) Kev asks – I know that by the time the Mailbag goes up on the site the Stanley Cup Finals will have a couple of games already banked, but what are everyone's predictions for the Finals and what is your reasoning behind that pick?
Robin Brownlee:
I picked Tampa Bay to win in six. I'm going to be wrong.
Cam Lewis:
Tyler Yaremchuk:
My pick was the Avalanche to start, but the sportsbooks aren't respecting the Lightning enough so I'm now heavily invested in Tampa Bay winning this thing.
Baggedmilk:
I thought the Avalanche were going to be in tough against the back-to-back champs but thought that they'll get the job done anyway. What I didn't expect is that the Avalanche would absolutely run the table through two games.
5) David O. asks – With the Terry Jones news coming down, like or dislike him, he was part of the Edmonton sports scene for decades. Thoughts, reactions, memories of Terry Jones or his work from any of the panel?
Robin Brownlee:
Wrote about him Sunday
. It was classless the way Post Media let him go over the phone after 55 years but they've done that before and they'll do it again. It's fair to say it was time for Jonesy to go, but you don't kick somebody to the curb like that. Phone rings, "Pack your sh*t." Brutal.
Cam Lewis:
Post Media embarrassed itself by giving such a long-tenured staffer so little respect, but we shouldn't expect anything else from them.
Tyler Yaremchuk:
I always enjoyed his curling coverage. I'm a big curling guy and love when it gets more mainstream coverage.
Baggedmilk:
How can you not respect a career that ran through five decades?
MAILBAG IS BROUGHT TO YOU BY CORNERSTONE INSURANCE
For 90 years and four generations, Cornerstone Insurance has been a family and employee-owned business in Edmonton with all of the insurance products you need for your ever-evolving life. 
Citizens of the Nation can get a discount here.