Monday Mailbag – What will it take for change?
Happy Monday, Nation! As per tradition, I've got a brand new Mailbag set and ready to help you get your week started and also to make sense of everything that's going on with our beloved Edmonton Oilers. This week, we're talking about yet another losing streak, buyer's remorse, goaltending, and more. If you've got got a question you'd like to ask, email it to me at
baggedmilk@oilersnation.com
 or hit me up on Twitter at 
@jsbmbaggedmilk
 and I'll get to you as soon as we can.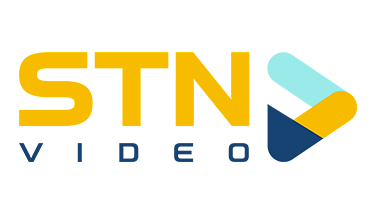 Oct 1, 2021; Everett, Washington, USA; Edmonton Oilers head coach Dave Tippett watches play against the Seattle Kraken during the third period at Angel of the Winds Arena. Mandatory Credit: Joe Nicholson-USA TODAY Sports
1) Yves asks – We've seen the Oilers have back-to-back losing streaks of six games and now five games, if this disastrous run isn't enough to see some kind of change within the organization then what is?
Jason Gregor:
Using 11 different D-men in that stretch is likely a reason we haven't seen any changes yet. Holland still believes in his team and coach. I do think a goaltending change will be coming once the season is scheduled to resume with games every second day.
Robin Brownlee:
Change is needed. But what change and how do you make it happen right now? That's the important part. The mitigating factor now is the re-emergence of COVID. It's impacting all teams. How do you properly assess your line-up with three or four or five regulars out? That brings pause to all GMs because all teams are going through it to some extent. I won't be surprised if we see a stoppage in play if things don't improve in a hurry. I hope I'm wrong. Big factor in the change you mention.
Tyler Yaremchuk:
Isn't that the million-dollar question? Listen, I'm sure Ken Holland would love to make a move and shake up his roster, but the trade market isn't very active right now. Im surprised that a coaching change hasn't happened yet, and maybe one will if they don't show up against Ottawa, but all in all, I just can't believe that nothing has been done. Even an easy move like putting Koskinen on waivers and bringing up Stuart Skinner could have and probably should have happened.
Baggedmilk:
I don't think Ken Holland makes any significant chances in season because the players' stats have yet to appear in the guide and record book.
Feb 20, 2021; Edmonton, Alberta, CAN; Edmonton Oilers forward Jujhar Khaira (16) fights Calgary Flames forward Sam Bennett (93) during the first period at Rogers Place.
2) Ed asks – I think it is fair to say that the Oilers are a less physical team than a year ago.  The loss of Larsson is part of this. But I am wondering what the crowd thinks of swapping Derek Ryan for JJ Khaira. Ryan has to be rated as a disappointment, he is certainly not a guy that can give you 10 minutes a night of low-stress hockey.  About the only thing he seems to bring to the team is a good RH draw guy that helps the PK. Khaira, like a lot of big guys, was not a gem of consistency but could play big boy hockey. Today, would you rather have Ryan or Khaira?
Jason Gregor:
First off it was great to see Khaira back playing and he scored a goal on Saturday. He also had 10 hits in the game. Based on play this season, yes Khaira would be a better option than Ryan, but I'd argue Devin Shore is an upgrade on Ryan right now as well. Khaira's repeated concussions are an issue on whether he can play a physical style regularly. I'd look elsewhere for an upgrade on Ryan.
Robin Brownlee:
Khaira if I had to choose, but his concussion history makes me nervous. Healthy, he brings the physical element that's sometimes lacking now.
Tyler Yaremchuk:
The concussion issues scare me away from Khaira. I don't mind Derek Ryan, but I suppose going out and getting a more physical bottom-six option wouldn't be the worst idea. However, if Zack Kassian just started to play like he should and bring an element of physicality, then this wouldn't be an issue. With Kassian, Hyman, and Sceviour all on separate lines, there should almost always be a physical presence on the ice. They just have to bring it consistently.
Baggedmilk:
I love Jujhar Khaira but I was worried about his concussion issues as well as the inconsistency in his play. That said, he certainly did bring a different flavour to the Oilers' bottom six that they're missing right now.
Feb 15, 2021; Edmonton, Alberta, CAN; Edmonton Oilers goaltender Mike Smith (41) is replaced by goaltender Mikko Koskinen (19) during the second period against the Winnipeg Jets at Rogers Place. Mandatory Credit: Perry Nelson-USA TODAY Sports
3) Trent asks – How realistic is it to get a starting goalie in season? Are we forced to shoring up 2/3LD, 2/3RW and/or 3C and hoping the fancy stats boost leads to better results?
Jason Gregor:
Smith will play better than he has. I don't expect him to post a .923Sv% in his next 30 starts, but he will be better. And Skinner will replace Koskinen.
Robin Brownlee:
It can be done, but for me it's an off-season move that takes some back-and-forth and time to sort out. Really, is there a more key position? Take the time to do it right. That's the off-season.
Tyler Yaremchuk:
I don't think it's a very realistic idea. Alexandar Georgiev is a fascinating target and is a player I think the Oilers should be looking at, but outside of that, I'm not sure if there are any other good options. If we're talking about moving the first round pick and a few other assets, I think getting some scoring depth and improving the blue line is the way to go.
Baggedmilk:
Skinner up, Kostco down. That's my guess. On Friday, I had Frank Seravalli on my podcast and he said that there is a trade market for Koskinen if the Oilers want to get rid of him that way but that they'd have to pay in picks or prospects to make it happen, so I wonder if he'll just be sent to Bakersfield instead. We shall see.
Nov 12, 2021; Buffalo, New York, USA; Edmonton Oilers center Leon Draisaitl (29) and center Connor McDavid (97) talk during a stoppage in play in the third period against the Buffalo Sabres at KeyBank Center. Mandatory Credit: Timothy T. Ludwig-USA TODAY Sports
4) Marc asks – The Oilers are currently being severely outscored at 5×5 when McDavid and Draisaitl aren't on the ice and I'd like to ask everyone what ideas you have to fix the problem. Is this all a personnel issue? Deployments? What would you like to see the Oilers do to get more scoring at even strength?
Jason Gregor:
Cutting down on goals against is the bigger issue than scoring at this point. They need to reduce goals against. They are tied for 9th in GF/GP, but they are 22nd in GA/GP. More consistent goaltending and eliminating the egregious errors from skaters would be a good start. They need to be more attentive in the D zone, and it will help if the defence isn't banged up with injuries of in COVID protocol. One new addition in the bottom six won't magically fix their defensive woes. They need to work harder defensively and make smarter plays with and without the puck. Some more consistent scoring will help, but in the past 12 games here is the GF-GA from the Oilers' bottom six players at 5×5.
McLeod 3-2
Perlini 3-2
Kassian 4-3
Shore 3-3
Turris 2-2
Foegele 5-6
Sceviour 4-6
Ryan 3-5
Benson 1-2
Total 28-31
Draisaitl (7-15), RNH (4-7), Yamamoto (6-9), Hyman (3-8), Puljujarvi (3-6) and McDavid (6-6) have a combined worse GF-GA at (33-51) during the 12-game skid. Goals against are the biggest issue on the team, not goals scored.
Robin Brownlee:
Forwards 7-12 not close to good enough. If the personnel isn't right, how do you deploy people properly? It's also tough to get depth scoring when you constantly shorten your bench because you're giving up 1-0 and 2-0 leads and chasing games.
Tyler Yaremchuk:
It's both of what you said. They need to get better players, no one is arguing against that, but at the same time this group has more talent than the results are currently showing and it's up to the guys in the room to bring their A-game more consistent than they currently are and it's up to the coaching staff to find winning combinations. McLeod and Benson clearly worked… so why not keep it together? Brendan Perlini can score… so why not keep him in the lineup more?
Baggedmilk:
The Oilers aren't scoring and they can't keep the puck out of the net, which, as we all know, is a rotten recipe for a stinky gumbo. They need to be better at both ends of the rink and they also need a save from time to time but everyone's confidence appears to be so low that it's going to be a battle to get there.
5) David asks – As we enter the college football bowl season, the new trend is for top prospects to start bailing on their teams to avoid potential injury before the draft. With the world juniors looking likely to be rescheduled for much closer to the draft, do you think there's any chance this trend moves to the hockey world? eg, if you're Shane Wright, do you ever consider "maybe I don't need to hit the WJC and risk my #1 status by getting hurt before the draft?"
Jason Gregor:
I'd be surprised since most of the World Juniors are already drafted. Wright, Brad Lambert from Finland and a few others who were on WJC rosters are draft eligible in 2022, but are they NHL ready? For the past few 10 seasons, on average, only two or three 18 years old go directly to the NHL. Almost every player in all seven rounds of the NFL draft signs a contract right after and goes to camp and makes the team or is on the practice roster. The NHL is much different as most players go back to junior, college or remain in Europe.
I think there could be more of a chance some players opt out of the WJC because their junior teams had a long playoff run or just finished playing in the Memorial Cup. Or a player like Owen Powers will sign with Buffalo after his NCAA season is over and he could play 20 NHL games and then not feel the need to play at the WJC (if it is played in June/July).
Robin Brownlee:
What does an approach like that tell you about the character of the prospect employing it? It tells me "don't take this kid." If a prospect is injured or coming off an injury and still not 100 per cent, that's a completely different matter.
Tyler Yaremchuk:
Yes. If the WJC happens, it could very well be AFTER the NHL Draft and I think you would see teams who just selected players or just signed players (like a Jake Sanderson in Ottawa for example or Matty Beniers in Seattle), say "you know what, maybe you should rest up and come to our development camp". The only reason I'm not 100% confident in it is because the World Juniors really is a once-in-a-lifetime event and there is the element of national pride. If a kid really wanted to go, I think teams might cave to that request, even if they're reluctant to do so.
Baggedmilk:
I think for a lot of these kids the World Juniors is a major goal on their way to the NHL so I don't know that there would be very many that would skip it for fear of getting injured. Some may for sure, but I don't know that it will be a major problem.
MAILBAG IS BROUGHT TO YOU BY CORNERSTONE INSURANCE
For 90 years and four generations, Cornerstone Insurance has been a family and employee-owned business in Edmonton with all of the insurance products you need for your ever-evolving life. 
Citizens of the Nation can get a discount here.