Monday Mailbag – Who is the ideal playoff opponent?
Photo credit:Tom Kostiuk
Happy Monday, dearest Internet friends! As per tradition, we're back with a brand new Mailbag to help you get your week started and make sense of everything that's going on with our beloved Edmonton Oilers. This week, we're talking about line combos, Zack Kassian, McDavid getting to 50 goals, and more. If you've got got a question you'd like to ask, email it to me at
baggedmilk@oilersnation.com
 or hit me up on Twitter at 
@jsbmbaggedmilk
 and I'll get to you as soon as we can.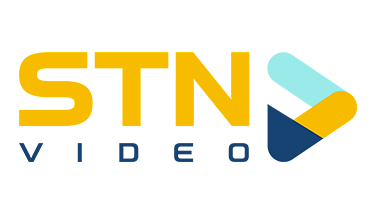 Jan 15, 2022; Edmonton, Alberta, CAN; Edmonton Oilers forward Brendan Perlini (42) celebrates a second period goal against the Ottawa Senators at Rogers Place. Mandatory Credit: Perry Nelson-USA TODAY Sports
1) James in Peterborough asks – As the club hits this exciting stretch drive, who would you like to see in the Oilers' Bottom 6? I'm thinking that the club should be looking to Bakersfield and considering both @Brendan Perlini and Dylan Holloway for both the playoff push and the playoffs.
Jason Gregor:
If Holloway is recalled he won't be on the PK or on the PP. He'd likely play 10-12 minutes. Is he a clear upgrade on Warren Foegele? If not, his development in the AHL and playing important minutes in the playoffs will be better for his long-term development. I don't see Perlini as an option.
Robin Brownlee:
I'd like to see a combination of the same players who have been in for a 12-2-2 stretch in the last 16 games. That includes the six-game winning streak that ended against Denver Saturday. You'd contemplate changing that group? Who comes out for Holloway? Doesn't make sense to me.
Tyler Yaremchuk:
The Holloway conversation is interesting, but I can't see them doing it. I would move McLeod to the top six and then run Brassard/RNH/Puljujarvi and then Foegele/Ryan/Kassian as the bottom six. If they want Puljujarvi so stay with McDavid, then I would go Foegele/RNH/Ryan as the third line and Brassard/McLeod/Kassian as the fourth line. Perlini is an interesting idea but I'm not sold on it.
Baggedmilk:
I think the bottom six is doing alright at the moment but I wouldn't be sad if they found a way to sneak Dylan Holloway onto Nuge's left side on the third wing either.
Feb 8, 2021; Ottawa, Ontario, CAN; Ottawa Senators defensman Erik Gudbranson (44) fights with Edmonton Oilers right wing Zack Kassian (44) in the first period at the Canadian Tire Centre.
2) Darryl asks – What is your take on @Zack Kassian? Am I just too disappointed in his effort and results to be objective? Am I being too hard on him, given his age and injuries? Seems the play 'dies on his stick' too many times and he glides for half his shift.
Jason Gregor:
I think many see his cap hit and can't get past it. He likely won't live up to his cap hit. I think his overall play has been fine based on his minutes and usage. I don't see 50% gliding. It is difficult for any player to make a huge impact playing 8-10 minutes. The Brassard-McLeod-Kassian line was pretty solid v. Colorado.
Robin Brownlee:
He looks too comfortable and lacking the consistent edge that made him an asset when he first settled in here. Is that the contract? I don't know him well enough to say, but he's been a big overpay for the vast majority of the time he's had the new deal. More money, fewer minutes impacts the perception of fans.
Tyler Yaremchuk:
I think Jay Woodcroft has been disappointed in him recently as well. He's far too inconsistent with his physical play and he doesn't really help generate much offense when he's on the ice. Just nothing going on. When he's on and engaged then he's a very effective bottom-six player, but he doesn't seem interested in bringing it on a nightly basis so I wouldn't be surprised if he's out of the lineup once again soon.
Baggedmilk:
He's been a healthy scratch recently. I'm with Woodcroft.
Mar 21, 2022; Denver, Colorado, USA; Edmonton Oilers center Connor McDavid (97) prepares to shoot the puck in the third period against the Colorado Avalanche at Ball Arena. Mandatory Credit: Ron Chenoy-USA TODAY Sports
3) Taylor asks – We've got less than 10 games to play on the schedule… Does Connor McDavid hit 50 goals?
Jason Gregor:
He needs eight goals in nine games. He really wants to get 50. All superstars want to reach that mark. Historically, McDavid is very productive down the stretch and he is shooting more than ever before, so I do think he scores eight more goals.
Robin Brownlee:
No. I expect he'll come in at 45-47 goals and 118-120 points.
Tyler Yaremchuk:
Yes. I don't bet against 97. Heading into Saturday he needs eight in his last 10 games. That's very doable. I'll even predict he gets a hat trick in one of these final games.
Baggedmilk:
I will never bet against Connor McDavid to do anything. He is the one. I would absolutely love for him to get there.
Apr 7, 2022; Los Angeles, California, USA; Edmonton Oilers center Connor McDavid (97) moves the puck between LA Kings left wing Viktor Arvidsson (33) and center Trevor Moore (12) in the third period at Crypto.com Arena.
4) Anna asks – I know I'm getting ahead of myself a little bit and I don't want to count my chickens, but if the Oilers make the playoffs, who would be your ideal first round opponent?
Jason Gregor:
They are making the playoffs. I don't see any reason they would crumble in their final nine games. Even if they only go 4-4-1 then Vegas needs to go 7-1-1. I doubt either happens. They will face either LA or Vegas. Unless both teams get healthier, I think both are good matchups.
Robin Brownlee:
Ideal in terms of entertainment value would be Colorado, but that isn't going to happen in the first round. It'll likely be LA.
Tyler Yaremchuk:
The LA Kings! They've proven that they can beat them, the Oilers have a deeper forward group, the blueliners are somewhat comparable (I'd give the edge to LA when healthy) and like the Oilers, the Kings have gotten very inconsistent goaltending this season. It's a good matchup for the Oilers.
Baggedmilk:
I don't really care as long as they're in. The playoffs are a different animal and we've seen countless times where what happens in the regular season doesn't matter a lick in the postseason and the first step is just getting in there. But to answer the question, a series with the Kings would probably be a lot of fun.
Feb 17, 2022; Edmonton, Alberta, CAN; The Edmonton Oilers fans celebrate a goal by forward Leon Draisaitl (29) against the Anaheim Ducks during the third period at Rogers Place. Mandatory Credit: Perry Nelson-USA TODAY Sports
5) Dallas asks – Assuming @Leon Draisaitl can remain relatively healthy for the remainder of his career, do you see him as a Top 20 all-time European NHL player? Top 10?
Jason Gregor:
No doubt he will be top-20, and I think top-10 seems very likely. He's already had three 100-point seasons, two 50-goal seasons and two 50-goal and 100-point seasons. The only other European players to match all three categories are Jaromir Jagr, Alex Oveckin, Jari Kurri and Teemu Selanne.
Robin Brownlee:
Depends what you're judging him on., Scoring? Championships? Awards? Likely all three. I think he can be a 1,200-point player (he's at 607 now). That would put him seventh behind Jagr, Selanne, Ovechkin, Kurri, Sundin, and Peter Stastny in regular season points just ahead of Sergei Fedorov (1,179) for Europeans. I don't think he stays in the top 10 — have to factor in guys like Lidstrom/Lundqvist/Hasek etc — without winning a Cup or two but I can see him in the 10-15 range at 1,200 points with the awards he's won to this point.
Tyler Yaremchuk:
Top 10. He's already close to having the resume of a Hall of Famer when you look at his individual success and that's only going to continue.
Baggedmilk:
Leon Draisaitl doesn't want Top 10. He wants number one. The dude's a stud.
MAILBAG IS BROUGHT TO YOU BY CORNERSTONE INSURANCE
For 90 years and four generations, Cornerstone Insurance has been a family and employee-owned business in Edmonton with all of the insurance products you need for your ever-evolving life. 
Citizens of the Nation can get a discount here.
Check out our YouTube channel…