Monday Mailbag – Would you bring Mikko Koskinen back?
Photo credit:Tom Kostiuk
Happy trade deadline, friends! As always, I've got a brand new Mailbag set and ready to help you get your week started and make sense of everything that's going on with our beloved Edmonton Oilers. This week, we're talking about trade around the NHL, Mikko Koskinen's expiring contract, an Oilers time machine, and more. If you've got got a question you'd like to ask, email it to me at
baggedmilk@oilersnation.com
 or hit me up on Twitter at 
@jsbmbaggedmilk
 and I'll get to you as soon as we can.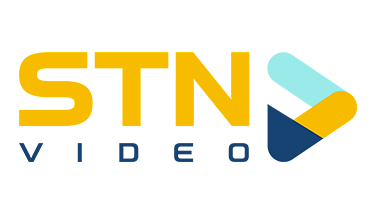 1) Colby asks – With the inevitable trades made throughout the league lately, which one has caught your eye?
Jason Gregor:
I like the Josh Manson trade for Colorado. And Tampa Bay is loading up again. The Hagel trade was a lot to give up, but TB is going all-in to try and be first team since the Islanders to win three in a row. Winning once is tough enough, but to have a chance to go three-in-a-row it makes sense to push all your chips in again.
Robin Brownlee:
As of Sunday morning, the Giroux trade to the Panthers by the Flyers for Tippett and picks and the Bruins getting Lindholm from Anaheim stand out for me.
Tyler Yaremchuk:
The Bruins gave up a lot for Hampus Lindholm. The fact that they got him signed to a long-term deal I suppose makes it easier to stomach but still, that was quite the haul.
Baggedmilk:
The Josh Manson trade for sure. That's the exact kind of defender I wish we had in our lineup, and it bums me out to see teams taking swings like that.
2) Al asks – While many of us are expecting a quiet deadline for the Oilers, I'd like to know what everyone thinks would be a passable day for Ken Holland? Does he have to make a significant move to call this a win? Would depth additions be enough?
Jason Gregor:
If he could add a top-four D-man would be great, but I don't think it is possible. A big, solid defensive D-man would be a good addition. If they add a #7 defender that would be a disappointment.
Robin Brownlee:
No, he doesn't have to make a significant move. I don't see it happening. An experienced depth defenceman makes sense. I think the Oilers are OK at forward. Don't see a clear upgrade in goal available at a reasonable price.
Tyler Yaremchuk:
He needs to add at least one defensive-minded LHD and I'd like to see a depth forward added too. If Barrie's contract can be moved, then I'd like a shutdown RHD as well.
Baggedmilk:
I very much doubt that I'll be happy as an Oilers fan by the end of the day. I'm expecting depth moves, but that's not enough for me at this stage, especially not in year seven of Connor McDavid.
Mar 1, 2022; Philadelphia, Pennsylvania, USA; Edmonton Oilers goaltender Mikko Koskinen (19) watches the puck against Philadelphia Flyers center Scott Laughton (21) during the second period at Wells Fargo Center. Mandatory Credit: Eric Hartline-USA TODAY Sports
3) Mike asks – I would have never thought a year ago I would ask this, but Koskinen is a different goalie over the past while and has quietly earned some nice stats on the season that put him in the same stats area as goalies such as Connor Hellebuyck. If we can resign for Koskinen for ~$2 million, would you run with Koskinen and Smith/Skinner next year, and use the freed-up funds to deepen our defense in the offseason?
Jason Gregor:
Too early to make any sort of decision on Koskinen. Let's see what he does down the stretch and into the playoffs. But regardless of how he plays, it would be foolish to start next season with Smith and Koskinen as a tandem.
Robin Brownlee:
Sorry, Koskinen has had some very good stretches, but he doesn't belong in the same sentence as Hellebuyck, let alone the same class. If Koskinen can maintain what he's done over the last dozen games for the rest of the season, there's nothing wrong with considering a deal for two years at less than half of he's making now while they see if Skinner is ready to be No. 1. Koskinen will get some attention from other teams, so he might balk at a cut-rate offer here.
Tyler Yaremchuk:
I would only consider this if Darcy Kuemper isn't available on the free-agent market and Mike Smith happens to retire or go on LTIR. They can't run back a Smith/Koskinen duo and expose Skinner to waivers. Skinner/Koskinen could be an okay duo but it shouldn't be Plan A.
Baggedmilk:
I would bring him back at under $2 million provided that Mike Smith was gone.
4) Dave O asks – The 1984-85 Oilers were voted best team ever. Imagine you have a time machine, and can go back to that team, and pluck a player from it to add to the current Oilers roster. Who do you take? I'll pre-emptively just say that while Gretzky is the obvious choice, I'm not sure 1C is the primary need for the current Oiler roster (also of note: Mike Krushelnyski scored more points than Messier or Anderson that year, wtf)
Jason Gregor:
Grant Fuhr. He was an elite goalie.
Robin Brownlee:
There is no circumstance in which you don't take Wayne Gretzky with your first choice. Not one.
Tyler Yaremchuk:
If we're going strictly off fit, then wouldn't someone like Kevin Lowe be the right answer? A shutdown defenseman is what this team needs. Im definitely the wrong person to be answering this question though.
Baggedmilk:
Gretzky is the easy answer so just to be different, I'll take Paul Coffey. Imagine having a defenceman on the roster that could put up 121 points.
5) David asks – Now that Tampa has shown the model for manipulating LTIR to add assets, it seems like every contender is considering some form of doing so based on most of the trade deadline speculation about who they can add and who they'll have to vanish to LTIR until day one of the playoffs. At what point does the league step in and stop this, and might they ever consider retroactive penalties for circumvention (as they once did with New Jersey for their super-long contracts)?
Jason Gregor:
I don't think Tampa really manipulated it. Kucherov delayed his surgery, which happened before the season began. Mark Stone is clearly hurt or they'd have pulled him off LTIR right now. I'm not sure many teams are really abusing it, however, the easy solution is that in the playoffs the salary cap continues. The team's 23-man roster each day has to be cap-compliant. Easy fix.
Robin Brownlee:
Having a salary cap in the playoffs would solve all the dinking around, no?
Tyler Yaremchuk:
I don't think they will. If there was an appetite for it, then it would have been dealt with when the CBA was extended. It's a problem for sure, but every team has the ability to do it and the LTIR loophole is something that benefits both contenders and bottom feeders. Arizona uses dead money contracts to get to the cap floor all the time. Not exactly the same thing, but it's similar.
Baggedmilk:
I've wondered the same thing, actually. That said, it doesn't seem like the NHL has an appetite to change the rules any time soon so rather than hoping for league-wide amendments, I'd like to see the Oilers find a way to take advantage for once.
MAILBAG IS BROUGHT TO YOU BY CORNERSTONE INSURANCE
For 90 years and four generations, Cornerstone Insurance has been a family and employee-owned business in Edmonton with all of the insurance products you need for your ever-evolving life. 
Citizens of the Nation can get a discount here.