Nations Thoughts: What's your biggest "wow" moment
Whoever had a futures bet on Will Smith walking on the stage and slapping Chris Rock on live television won a lot of money on Sunday night.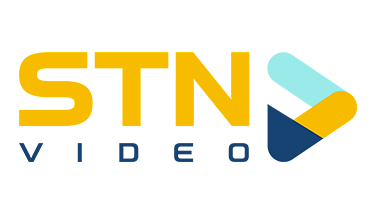 If you missed, which I am not sure how you did, the comedian Chris Rock made a joke about Jada Pickett Smith. That resulted in one of the craziest moments not just in Oscars history but also in TV history.
Will Smith then won the Best Actor award for his role in King Richard. He had a long speech, and you know what he said if you've seen it. By the way, King Richard is a terrific movie that you should 100% watch when you get a chance. 
Overall, I wouldn't recommend making any jokes about Jada anytime soon. 
Moments that make you rewind typically don't happen on award shows. More often than not, we see them in sporting events, whether it be Lebron James' block in the 2016 NBA Finals or the helmet catch from the Super Bowl XLII. 
This week, my goal was to find out some of the crazy moments from the Edmonton Oilers you've witnessed. Let's take a look at what people said.
I miss Oscar Klefbom a lot. If he was still healthy enough to play, the Oilers would be in such a different spot without him. 
The Eberle goal is an iconic moment in the Oilers' recent history. The start of the hope era was beginning. Unfortunately, it wasn't as great as we all thought it would be. 
Easily my favourite McDavid moment. That goal only gave us a taste of his abilities, which is unbelievable. 
I love this clip on SportsCentre every so often. I didn't live in the country during the 2006 Cup Run, but the moments from that time are iconic. 2022 Cup Run coming up?
I've only been an Oilers fan since 2010, when I moved here from England. My first taste of the team was an interesting one. There was lots of hope around the team after drafting Taylor Hall first overall, then Jordan Eberle and Magnus Paajarvi broke into the team.
To this point, the only hockey memory I had was watching Sidney Crosby score the Golden Goal at the Winter Olympics earlier that year. Other than that, I knew nothing. 
The "kid" era got off to a great start in my books. I watched an exhibition game after Tampa Bay (I think), and Paajarvi scored a hat-trick. In my eyes, the future was looking pretty good after that game!
The next one I watched was the Battle of Alberta, which was the first goal of the season. You probably remember it too, but the Oilers beat Calgary 4-0. My first Oilers "WOW" moment came in that game. I am sure you already know what I am about to say. 
Jordan Eberle's first goal as an Edmonton Oiler. 
I couldn't believe that somebody was able to do what he did with the puck. I had never witnessed a goal like that before. Naturally, I thought the Oilers were one of the powerhouses of the NHL, and Eberle would soon become the best in the league.
Oh, how I was wrong. While that moment sticks with me forever, the remainder of the season went wrong. 
They won the season's opening two games and then lost their next six. Classic Oilers. 
Despite that, the Eberle goal is when I became a true fan of this team and was the first "WOW" moment. 
A couple of other fun ones were Linus Omark's shootout goal which I remember literally jumping out of my bed when it happened. Nail Yakupov's celebration against LA; mainly was because of how much passion he showed and how much the Kings hated it. Then also the Sam Gagner eight-point night. 
Even in the Decade of Darkness, this organization still has so many great moments. After reading this, if you think of any more moments, send me a clip on Twitter. It's always fun to go back and watch them. 
Recent articles from Liam Horrobin