Off the Top of My Head
Photo credit:Perry Nelson-USA TODAY Sports
In the end, Kailer Yamamoto and agent J.P. Barry looked at their limited options and made the smart move Saturday,
signing a one-year deal worth $1.175 million
with the Edmonton Oilers that will have the 22-year-old right winger in the mix when the team opens training camp Wednesday.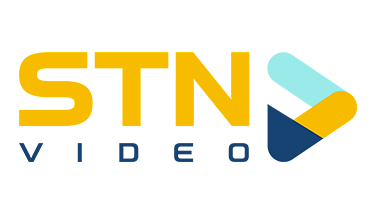 Without arbitration rights and coming off a season in which he had 8-13-21 in 52 games and scored just one goal in his final 25 regular season games,
Yamamoto
didn't have any leverage to ask for more in dollars or term. Of course, that hasn't stopped some players and their agents from getting stubborn before. That's not what Yamamoto needed with camp looming.
The deal, while short on term and money, puts Yamamoto back on the right side depth chart with Jesse Puljujarvi, Zack Kassian and Josh Archibald from square one. You can say Yamamoto is betting on himself, but that's not really the case because GM Ken Holland had the hammer. Accepting that, getting the ink done and being back in the fold is the right play.
The one-year term – I was expecting a two-year bridge, as were many of you – means Yamamoto and Puljujarvi, who is making the same $1.175 million this coming season, will both be RFA's and need new contracts for 2022-23. That could make for a little bit of friendly competition on the right side this coming season.
ON THE TUBE
Photo Credit: JackMichaels.ca
Fans will get all 82 Oilers games on
Sportsnet
by way of national and regional coverage again this season and that'll mean a steady diet of Jack Michaels doing play-by-play, Louie DeBrusk doing analysis and Gene Principe for 60 regional broadcasts. We know exactly what we're going to get with this group and it's top shelf.
As for radio with local rightsholder 630 CHED, I expect we'll be getting news soon that Bob Stauffer will be back as analyst on all Oilers broadcasts while Cam Moon will call the play-by-play of games when Michaels is doing television. I thought Moon made a seamless transition joining Stauffer last season when Michaels was working with DeBrusk on the tube.
I'm looking forward to seeing what the coverage provided by
Turner Sports
, which has inked a seven-year deal with the league, and ESPN is going to look like. When you look at the TNT roster, there's a distinct Oilers' flavor – most notably with Wayne Gretzky and Anson Carter as studio analysts along with Rick Tocchet and former tough guy Paul Bissonnette.
I'm not sure if the Great One has enough juice in his delivery — he's not a hot takes guy by nature – or if Biz Nasty, part of the wildly successful Spittin' Chiclets franchise with former Oiler Ryan Whitney, can self-edit the F-bombs before the TV censors kick down the studio door, but we'll find out. Of note, Ray Ferraro, for my money the best analyst in the game, begins the first season of his new deal with ESPN.
HEART OF THE MATTER
The requests for Connor McDavid's time are 24-7 year-round and he's one of those rare players, much like Gretzky was, who always seems to find a way to lend his time, be it for a charitable cause or something else. Such was the case again last week.
McDavid was one of several celebrities who took time last week to send messages of encouragement to
Julie Rohr
, who passed away at age of 38 even as messages were still coming in after a six-year battle with cancer. Rohr's dignity and courage, touched a lot of people.
McDavid joined the likes of Ryan Reynolds, Dan and Eugene Levy, Peter Mansbridge and Rick Mercer in sending Rohr videos of encouragement through social media. McDavid also showed up online last week promoting a fundraising initiative for The Terry Fox Foundation.
AND . . .
For all the commentary and analysis that will be scribbled about the Oilers' goaltending situation going into the season with Mike Smith and Mikko Koskinen as a tandem, Sportsnet's Mark Spector got to the bottom line succinctly
right here
this weekend. "If Smith goes down for any length of time this season, the Oilers are beyond hooped." Tell me he's wrong.
While I'm curious to see how prospects
Stuart Skinner
and
Ilya Konovalov
are coming along when main camp opens, I damn sure don't want to either one of them pushed into backing up Koskinen as the starter this season if Smith gets injured.
Goaltending is the biggest question mark for me and for many of you. If Smith and Koskinen stay healthy and their playing time is divided up properly (so Koskinen isn't over-worked in number of overall games or in any given stretch), the Oilers should be OK. Any wrench, like an injury, in that scenario spells trouble.
Previously by Robin Brownlee
Recent articles from Robin Brownlee