Off the Top of My Head
Photo credit:Lucas Peltier-USA TODAY Sports
Five games into an 82-game season is way too early to suggest the Edmonton Oilers have the Vegas Golden Knights right where they want them, but it's not too soon to characterize a 
5-3 win
in Sin City on Friday as a statement game. It damn sure was.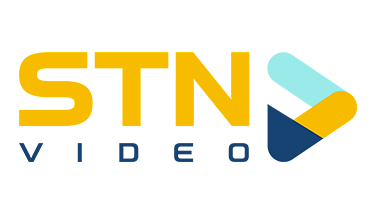 The expansion Golden Knights have had a good run in the Pacific Division since entering the NHL, finishing atop the division three times and making it to the Stanley Cup final once. When we talked in pre-season about the Oilers taking a run at the division title, Vegas remained the most significant obstacle – even with personnel changes and some early injuries of note.
Jump ahead to today and the Oilers are leading the Pacific Division. They're sitting at 5-0-0 and are eight points up on the 1-3-0 Golden Knights. Along the way, Connor McDavid and Leon Draisaitl have been tearing it up
atop the NHL scoring
race — as they've made a habit of doing in recent seasons — and the power play is strafing the opposition at a historic clip.
"We talked before the game," coach Dave Tippett said of facing Vegas this early. "The work we put in so far in training camp, the first four games, it leads up to a game against Vegas on a back-to-back. They were going to be hungry, and it was a real test for our team.
"We bent a little bit, but we didn't break. When your team goes through the season you have to build confidence. Sometimes it goes well, sometimes it doesn't. But you still have to find a way to win. It's a good feeling among our guys right now."
GETTING STARTED
I'm guessing the San Jose Sharks, Vancouver Canucks and the other teams in the Pacific Division want it duly noted the Golden Knights aren't the only team in the Oilers' way, and that's true enough. But even with last season's change in division alignments because of COVID, the Golden Knights are the team to beat.
McDavid and Draisaitl doing what they do, but unless you haven't been paying attention, they've got more help. How is Zach Hyman, who has five goals and can sore them any which way you want, working for you? How about the third line of Warren Foegele, Derek Ryan and Zack Kassian? Anybody check
the numbers
on Mikko Koskinen, who
beat Arizona 5-1
to open the two-game swing and made 36 saves in Vegas?
"Overall, it's been a good 24 hours," understated Koskinen, pushed into double-duty because
Mike Smith injured his left leg
in a 6-3 win over Anaheim and has been put on IR. "Oh yeah, it's an amazing feeling to get the fans in here. Now that they're back, you wonder how we went a year without the fans. It makes you feel alive. It's a great feeling."
The Oilers, who also started 2019-20 5-0-0 under Tippet, golfed in Las Vegas Saturday and will take in the Raiders game against the Philadelphia Eagles today. They return tonight and play the Philadelphia Flyers Wednesday.
GREAT ONE AND THE GAB GAME
There's little debate Wayne Gretzky is the greatest player ever to lace his skates in the NHL — the league record book is still full of evidence of that more than 20 years since the Great One retired. It's pretty much a matter of fact in this corner of the hockey world, where a statue of No. 99 stands outside the rink.
As a studio hockey analyst with Turner Sports? Not so much, according to Mike Milbury, among those unimpressed with Gretzky so far. To hear Mad Mike tell it,
Gretzky is boring
. The truth is, I can't say I disagree. From the moment Gretzky took the Turner gig after resigning as vice-chairman with the Oilers in May, I doubted his laid-back style would be a fit.
"Can you make a comment about 'The Great One' and not be 100 per cent positive?," Milbury said Thursday when talk show host Greg Hill asked what he has thought of Gretzky. "I needed a cup of coffee, to be honest with you . . . I think Wayne is new to the job. He's gonna have to figure out you've got to bring some energy when you're on camera. You can't be monotone."
Gretzky has never been a hot-take guy in front of the camera. He's conversational. That's fine if you're chatting or you're a reporter doing a quick interview, but I'm not convinced his style works in the studio analyst's role. The job has evolved into a talk-louder-talk-faster gig, and that's not No. 99.
WHILE I'M AT IT
Still with Gretzky, the Great One had
plenty to say
to Sportsnet host Gene Principe about the Oilers' red-hot power play, which is putting up out-of-this-world numbers again. Gretzky compared it more than favorably to the units Glen Sather used to be able to throw over the boards in the 1980's. Really.
"I mean this with a great deal of respect, I don't know if our power play even compares to how good their power play really is," said Gretzky. "I know we had a good power play, we had great players, hall-of-fame guys . . . but when I see these guys get in that five-on-four situation, it's almost unfair."
Through five games, the Oilers are 8-for-17 for 47.1 per cent after going 1-for-3 in Vegas. While they won't keep scoring at this clip, this is the third straight season they've been dynamite on the PP. It's easy to argue Tippett has even more PP options now with Jesse Puljujarvi having elevated his game and Hyman in the mix.
AND . . . With two more points in Vegas, McDavid has five consecutive multi-point games to start the season, two off the franchise record of seven, held by Gretzky . . . Vegas is the flipside of the Oilers red-hot PP as they don't have a goal in nine PP attempts . . . Evan Bouchard moved up to play with Darnell Nurse and it doesn't take a vast intellect to know we're going to see more of that from here on out.
Previously by Robin Brownlee
Recent articles from Robin Brownlee