Reviewing Edmonton's last two trade deadlines, and a brief look at Ken Holland's deadline history with Detroit
Photo credit:© Gary A. Vasquez-USA TODAY Sports
The 2022 NHL Trade Deadline is less than 10 days away, as trade discussions, mock trade proposals, and player value debates gradually grow more and more frequent around the hockey world.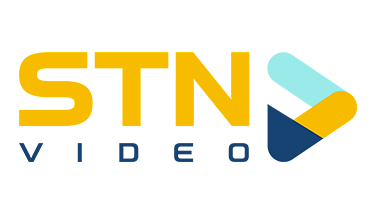 The Edmonton Oilers currently possess a record of 31-23-4, as they rank 4th in their division, and out of a playoff spot. My prediction is Edmonton will eventually qualify, but there's certainly a very legitimate possibility that they miss the playoffs. In regards to what Edmonton will do at the deadline, there are several possibilities.
I've decided on writing a mini two-part series for this year's trade deadline. The second part of this series, releasing next Saturday, will relate to my personal opinions and predictions on what Ken Holland will eventually do.
But in this piece, I'll review the moves that Edmonton made at the deadline in 2020 and 2021 under Ken Holland. I'll also take a look at Holland's trade history at the deadline with Detroit, during their period of contention in the cap-era.
*All individual player stats via EvolvingHockey, all record-based stats via HockeyReference, and all trade data via NHL Trade Tracker
The 2020 Trade Deadline
Ken Holland's trade deadline debut with Edmonton was an eventful one.
The 2020 Trade Deadline took place on February 24. Edmonton lost Connor McDavid to a quad injury for 2-3 weeks that season on February 11, approximately two weeks prior to the deadline. 
When McDavid returned to play Los Angeles on February 23, the day before the deadline, his linemates were Alex Chiasson and Sam Gagner; it would be an understatement to say that Edmonton's winger depth was abysmal.
Consequently, Holland decided to make several attempts at improving Edmonton's depth. During the night of Edmonton's victory against LA, Holland traded LTIR forward Kyle Brodziak
and a conditional 4th round pick to Detroit for defenceman Mike Green. 
The day later, Edmonton made another deal with Detroit. This time, they dealt forward Sam Gagner and 2nd round picks from 2020 and 2021, for winger Andreas Athanasiou and depth tweener Ryan Kuffner. In addition, Edmonton also dealt a 2021 5th round pick to the Ottawa Senators for winger Tyler Ennis.
Initially, the vast majority of the fanbase was thrilled. Many had positive and enthusiastic reactions to the deals that Holland made, and they felt that Edmonton was gradually beginning to head in a promising direction under Holland.
However, the aftermath and results of those two days were disappointing.
The Oilers were unlucky with the Green trade. At the time of the deal, Green's underlying metrics were fine. In spite of playing on a dreadful Detroit team, Green's relative defensive chance suppression placed in the
74th
percentile. His offence was about average, as his chance generation placed in the
42nd
percentile.
Green was a reliable depth RD, but only wound up suiting up for two of Edmonton's games. He posted a superb 70% expected goal share in those games, but in his 2nd game against Vegas, he sustained a knee injury. Green was projected to miss 3-4 weeks on February 28.
The NHL paused the season due to the pandemic about 2-3 weeks later. However, Green didn't suit up for Edmonton's during their play-in series against Chicago, and eventually retired from hockey.
I'm typically quite harsh on Holland, but it would be highly unfair to critique him for this move.
The Tyler Ennis trade was a good deal. Ennis is a skilled, productive middle-six winger, and dealing merely a 5th round pick from the following year's draft for him, was a solid move.
However, in his tenure with Edmonton, Ennis was constantly up-and-down the lineup. Initially, he was placed alongside Connor McDavid or Leon Draisaitl, but as time passed, he often spent limited time on the 4th line, or in the press box. Ennis was even placed on waivers at a point.
In the 2021 off-season, Holland neglected to re-sign him. Ennis isn't some phenomenal or irreplaceable player to any extent, but he's a respectable and productive middle-size winger, something Edmonton could use more of. The trade was good, but Holland and Tippett's usage with Ennis essentially counteracted the deal.
The most significant back-stabber was the Athanasiou deal. Athanasiou began his Edmonton tenure on a line with Ennis and McDavid and posted a goal and an assist in his debut against the Anaheim Ducks. However, he failed to produce a single point in an Oilers jersey subsequent to that game, and posted a dreadful 44% expected goal share as well.
Athanasiou was on an unsustainable shooting% heater in 18-19, leading to 30 goals in 76 games. His offence was never spectacular
(at least, to that extent)
, and he was always quite one-dimensional, with poor defensive numbers in 18-19 and (especially) 19-20. 
Holland had a history with Athanasiou in Detroit. It's certainly a huge error on his part that he paid valuable assets for a player he had familiarity with, yet it massively backfired. Of course, the pandemic did affect the cap ceiling and limit Holland's ability to re-sign him that off-season, but Athanasiou was
never
worth two second-round picks.
To put more salt in the wound, defenceman Devon Toews was traded to Colorado for a nearly identical price Holland paid for Athanasiou; two second-round picks. I was a huge fan of Toews at the time, and strongly voiced my opinion throughout that off-season that Edmonton should pursue him as a Klefbom replacement. Today, Toews is placed on the top pair alongside Cale Makar on Colorado, the best team in the league.
Overall, the 2020 trade deadline did
not
pan out well for the Oilers; partially due to misfortune, but predominantly due to Holland's errors.
The 2021 Trade Deadline
May 21, 2021; Edmonton, Alberta, CAN; Edmonton Oilers defensemen Dmitry Kulikov (70) is chased by Winnipeg Jets forward Kyle Connor (81) during the second period in game two of the first round of the 2021 Stanley Cup Playoffs at Rogers Place. Mandatory Credit: Perry Nelson-USA TODAY Sports
The 2021 trade deadline was
not
an exceedingly busy or active day for Ken Holland and the Oilers.
The only move Ken Holland made was dealing a 2022 4th round pick to New Jersey for defenceman Dmitry Kulikov. 
Kulikov's numbers with New Jersey at the time were superb, posting a 54% expected goal share on a poor team. He primarily played with Adam Larsson in Edmonton on the 2nd pair, and with Edmonton, his xGF% was at 56%, and his goal share was at 58%.
Kulikov performed OK in the playoffs in my eyes, but he was extremely unlucky, with an on-ice SH% of 3.5%, and an on-ice SV% of 84.6%. 
Dave Tippett was fooled by his misfortune, and scratched him for Kris Russell for Game 4 against Winnipeg. In the off-season, I strongly felt Edmonton should keep him or pursue Jamie Oleksiak, but Holland did neither.
Similar to the Ennis move, it was a good deal, but the team's decisions subsequent to this move practically counteracts it. Currently, Kulikov's numbers in a top-four role with Minnesota are relatively solid, as he's posted a 51% expected goal share, and a 58% goal share.
There were rumours of Edmonton targeting bigger fish that deadline, such as Taylor Hall, but they never ended up pulling the trigger for any other moves. This was the season with the infamous quote from Holland;
"You can't go all-in every year," 
which I heavily disagree with.
All-in-all, it's difficult to say the 2021 trade deadline was a successful one for Edmonton.
Ken Holland's trade deadline history with Detroit during their era of contention in the cap-era
The NHL Salary Cap was introduced in the season of 2005-2006, and Detroit was a playoff team from 2005-2016. Here's a general summary of what Detroit accomplished at each trade deadline in the above-mentioned time-span:
2005-2006
: Detroit possessed a record of 41-15-5 at the deadline this season, which took place on March 9, 2006. Holland made two deals that year; first, he dealt a 7th round pick in 2006 to Arizona for Jamie Rivers. In addition, he dealt a 4th round pick in 2007 to Pittsburgh for Cory Cross.
2006-2007:
This season, the trade deadline took place on February 27, 2007. The Red Wings had a record of 39-16-8 at the time. Firstly, Holland traded Jason Williams to Chicago for Kyle Calder on February 26, the day before the deadline. 
On the exact day of the deadline, the Red Wings dealt Shawn Matthias, a conditional pick in 2007 (which turned out to be a 2nd), and a conditional 2nd round pick in 2007 to Florida for Todd Bertuzzi. Initially, Bertuzzi suited up for 8 regular-season games and 16 playoff games with Detroit, and eventually left in free agency, but he did return two years later.
2007-2008:
The 2008 trade deadline was on February 26, 2008. The Red Wings were 42-17-5 at this time, and Holland made one trade; he dealt a 2008 2nd round pick and a 2009 4th round pick to Los Angeles for Brad Stuart.
Stuart was a physical player that blocked lots of shots, but he was among the league's worst defensive players in 07-08; his relative xGA ranked 2nd last. His defensive struggles persisted in the subsequent seasons.
2008-2009:
Detroit finished 1st in the league in 08-09, and lost in the Cup Finals to Pittsburgh. Holland stood pat at the deadline.
2009-2010:
The deadline for this season took place on March 3, 2010. The Red Wings dealt Andy Delmore to Calgary for Riley Armstrong, and Kris Newbury to New York
(Rangers)
for Jordan Owens.
2010-2011:
Again, Holland stood pat at the deadline, and made no moves.
2011-2012:
The 2012 trade deadline took place on February 27, 2012, and Detroit boasted a record of 49-19-3 at this point in time.
On the 21st, Detroit dealt Sebastien Piche and a 2012 1st round pick to Tampa for Kyle Quincey. On the day of the deadline, they made another trade with Tampa; this time, they dealt Mike Commodore to the Lightning for a conditional 7th round pick in 2013.
2012-2013
: The 2013 trade deadline was on April 3, 2013. The Red Wings didn't make any deals on the day of the deadline, but on March 30, they dealt Kent Huskins to Philadelphia for a conditional 7th round pick in 2014.
2013-2014:
Detroit was 28-21-12 before the deadline that year, which was on March 5, 2014. They dealt Calle Jarnkrok, Patrick Eaves, and a 3rd round pick to Nashville for David Legwand.
2014-2015:
Detroit boasted a record of 35-15-11 by the deadline this season, which took place on March 2, 2015. On March 1, The Red Wings traded Mattias Backman, Mattias Janmark, and a 2015 2nd round pick to Dallas for Erik Cole and a conditional 3rd round pick in 2015. 
On the exact day of the deadline, Detroit traded a conditional 3rd round pick in 2016 to New Jersey for Marek Zidlicky.
2015-2016:
This was the final year in which Holland's Red Wings qualified for the playoffs. At the time of the deadline, which was on February 29, 2016, the Red Wings had a record of 31-20-11. They dealt a 6th round pick in 2017 for Jakub Kindl.
All things considered, I don't think this is an encouraging timeline.
The
Kyle Quincey trade in 2012
was brutal. Quincey suited up for 262 GP with Detroit, but never produced a significant impact, playing primarily on their third pair.
Quincey was a slight negative in relative goal share, and a marginal positive in expected goal share. Holland dealt Sébastien Piché and a first for him; Piché never played in the NHL, but the 1st round pick that Holland traded to obtain him turned out to be Andrei Vasilevskiy. Obviously, nobody had the ability or hindsight to predict the 1st would end up being a franchise goaltender, but Quincey was never worth an average first-round pick in general.
The
David Legwand trade
was also a substandard deal. Legwand was a rental and played in 21 regular-season games with Detroit. He posted 11 points, but a dreadful 38% goal share, and a below-average 49% expected goal share. In the playoffs, he played 5 games, posting 0 points, a 0 GF%, and a 29% xGF%.
Meanwhile, Calle Jarnkrok played in 508 regular-season games with Nashville, producing a 55% goal share, and a 51% expected goal share. Jarnkrok performed as a reliable middle-six winger. Eaves only played 5 GP with Nashville, but Legwand was
not
worth the value of Jarnkrok + Eaves + a 2nd. 
One can argue that the
Erik Cole trade
was also poor, but it might be somewhat unfair. Cole, unfortunately, suffered a career-ending spinal injury after merely 11 GP with Detroit. However, from 12-13 – 14-15, Cole's relative goal share ranked in the 23rd
percentile, and his relative expected goal share ranked in the 13th
percentile. These are exceedingly poor results, so I don't feel Cole was an exceptional acquisition at the time, especially at age 37. 
Dallas traded Cole for Mattias Backman, Mattias Janmark, and a 2nd-round pick. Backman never played in the NHL, and Janmark was a decent bottom-six player who played 297 GP with Dallas. They also selected Roope Hintz with the 2nd they acquired from that trade, who's currently a solid middle-six forward.
The majority of the remainder of these deals were essentially average and fairly inconsequential, and I don't think there's a single exceptional or positively impactful trade from the list above. 
Overall, Holland's decisions in the cap-era have numerous red flags. His history and track record should prove why Edmonton will have a difficult time finding success under him.
Next week, I'll dive into the 2022 trade deadline, and take a look at:
High-risk, high-reward targets

Under the radar, low-risk, high-reward targets

A list of risky and poor targets; "buyer beware"

Predictions and opinions on what Holland will/should do, and if the Oilers should be buyers, sellers, or stand pat