Money Talks
Photo credit:Perry Nelson-USA TODAY Sports
If the on-again, off-again contract talks between the Edmonton Oilers and agent Rick Valette, who represents Ryan Nugent-Hopkins, are stalled at an impasse as we are led to believe by what Sportsnet insider Elliotte Friedman said last month, the best thing he can do for himself is test the UFA market.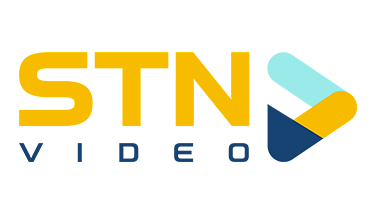 With every team staring at a flat-cap for the next three years at the very least, the best way for RNH to measure any interest is to have Valette pick up the phone – I'd start with the expansion Seattle Kraken – and see if there's anybody willing to do better than the five-year term and the money (the amount we don't know) Oilers' GM Ken Holland reportedly offered. Might Holland be willing to let RNH have a look around like Carolina has done with Dougie Hamilton?
Nugent-Hopkins
, now 28, is a handy and productive player to have around despite his lack of even-strength scoring this season, but at his age I'm not willing to go beyond five years. That's just me and it goes without saying Holland doesn't care what I think. As for the money, that's always the bottom line. When this season began, I thought five years at $6 million a season represented fair money for Nugent-Hopkins. Today, I'm thinking that's probably the top end based on the season he had.
Players going into their UFA seasons can help themselves at the bargaining table with a big year. The flipside also holds true and that's the case with RNH, in the final year of a deal with an AAV of $6 million. Between his performance and that flat cap, I don't see much more than the 5x$6 million scenario. If it's out there, Valette and Nugent-Hopkins should find out. Then, they at least have something to bring back to Holland and a decision gets made. Is there another year to be had? Another $250,000 a season?
TOUGH CALL
"I got to tell you, that one has been tough," Friedman said on
Sportsnet 960
May 28. "They were really close before the season started and it fell apart at the last second. I don't know what is going to happen there. Whatever was on the table then I'm not convinced is on the table now. We're going to have to see. That's a negotiation that went sideways. They tried again a couple of times. I really don't know how to handicap that one. I really don't."
I understand the "Keep Nuge Forever" sentiment held by many fans around here. I understand it, I just can't agree with it until I know what it's going to cost. Like I said, I'm not a big fan of paying players the kind of money we're talking about too deep into their 30's. History tells us that in most cases it's a diminishing return. There's the odd ageless wonder out there, but they're the exception not the rule.
We can guess how RNH will perform beyond the age of 32, but we don't know. Was this season a one-off or was it the start of a slow decline? I don't know. Neither do you. Might Holland be of the mind to add a year? Possibly, but likely at a lighter AAV. Holland, after all, has a lot more time for veteran players in their 30's than I do – his time in Detroit is a clear indication of that.
I'd love to have been a fly on the wall when Valette and Holland were talking before the season started. Are the numbers and the term being discussed then even on the table now?
I was thinking about that this morning while talking to Bob Stauffer during
our podcast
when a tweet by PuckPedia from June 6 came up as a reminder of the reality mid-range players, even UFA's, are facing with the flat cap.
THE BOTTOM LINE
The bottom line for me is I hope Holland and Valette find a way to get something done. Teams don't get better by getting rid of good players – especially if they don't have a reasonable replacement at a reasonable price ready to step in — and RNH is certainly a good player. Checking the money in the market won't prevent Nugent-Hopkins from doing the rounds and circling back here. If he walks for a little more money or another year of term, so be it.
There's something to be said for clarity at times like this. If the grass isn't greener and the money and term isn't better on the other side, there's a reasonable deal to be made right here.
Previously by Robin Brownlee
Recent articles from Robin Brownlee