The Daily Faceoff Show: Could Marc-Andre Fleury be a trade target for the Edmonton Oilers?
Photo credit:Perry Nelson-USA TODAY Sports
There isn't much to complain about when you're off to a 7-1-0 start.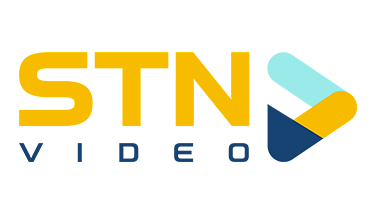 The team's offence has been among the best in the league, the defence has been good enough, and the goaltending, which was the biggest question mark heading into the season, has been very solid.
With Mike Smith on the shelf due to injury, Mikko Koskinen has stepped up with a series of strong outings.
He came into the game against the Anaheim Ducks in which Smith got injured and stopped 20 of 21 shots to help guide the Oilers to victory, and then he stopped 63 of 67 shots in wins on back-to-back nights in Arizona and Vegas. Koskinen had a rough outing against the Flyers, but has since rebounded with a pair of great starts against Vancouver and Seattle.
That said, given the fact Ken Holland has tried to upgrade on the Smith and Koskinen tandem multiple times — he tried to sign Jacob Markstrom in free agency ahead of the 2021 season and he tried to trade for Darcy Kuemper this summer — it's valid to wonder if bringing in another goalie will be on his radar this season.
Over at The Daily Faceoff Show, Frank Seravalli and former NHL goaltender Mike McKenna took mailbag questions from viewers, and one asked if Marc-Andre Fleury would be a realistic target for the Oilers…
McKenna: You have to think about what Fleury has been through the last year-and-a-half or two years, with Vegas essentially throwing him away to the Chicago Blackhawks after winning the Vezina Trophy. Things have gone terrible for Chicago on the ice, but I just can't help but think Marc-Andrey Fleury will look at this from a family standpoint. What can I do that's not going to disrupt our family any more than it already has been.

If the opportunity exists to go to a team that really has a chance at winning the Stanley Cup, you have to think that it does enter his mind that it's worth doing.

Seravalli: I agree, you said it perfectly. Marc-Andre Fleury will be traded if he wants to be. If he goes to the Blackhawks and says 'this yeah has been an absolute disaster, I'd like to get out of here,' I have to think they'd honour that given what his career has been like and given the trust he placed in them before the season started to come there and continue his career.

We'll see. Maybe there's a part of him that wants to keep everything settled. As reported at the beginning of the year, he's not the type of guy who's willing to go and play in a city for a few months and leave his family behind. His family is along for the ride and is the No. 1 priority for him.
Chicago has been a complete mess this year on the ice (and off the ice, as well, of course). They finally won a game on Monday night, beating the Ottawa Senators, and now they own a 1-7-2 record. Though they had some playoff aspirations heading into the season, this is a massive hole to climb out of and it's fair to assume they could be looking to sell in order to recoup some draft and prospect capital.
Fleury currently owns a .888 save percentage in six games, well below the sparkling .928 save percentage he posted last season in a Vezina-winning campaign with the Golden Knights. Still, Fleury is a very good goalie with a massive load of experience, so it makes all kinds of sense for a contender in need of a goalie to be interested in trading for him.
Are the Oilers one of those teams? Smith and Koskinen have been good early on, but there's a lot of season left. And there's the other part of this equation, which is whether Fleury would be interested in packing up and moving his family to a Western Canadian city shortly after relocating them to Chicago.
What say you, Nation? How do you feel about Edmonton's goaltending situation? Are you comfortable with Smith and Koskinen? If not, who do you think would be a reasonable upgrade for Ken Holland to try to acquire? Let us know!