The Day After: Connor McDavid regains the league scoring lead in dominant Oilers victory
Photo credit:© Perry Nelson-USA TODAY Sports
After Jonathan Huberdeau put up three assists on Tuesday and jumped into the lead in the NHL's scoring race, you could just feel that Connor McDavid was going to have a big response.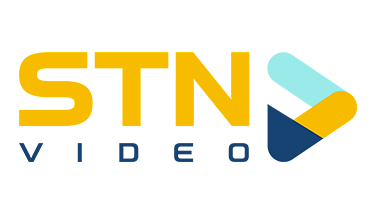 He did exactly that. McDavid scored a goal and picked up two assists as the Oilers put together one of their strongest and most complete efforts of the season in a 5-2 win over the Dallas Stars.
Edmonton jumped out to an early lead as Evander Kane and Derek Ryan scored in the first half of the first period. Dallas answered back as Jason Robertson scored before the end of the first frame and Roope Hintz scored early in the second to knot the score at 2-2.
Despite blowing their lead, the Oilers didn't allow the Stars to build on that momentum, as Zach Hyman and Jesse Puljujarvi scored in the second frame to restore the two-goal lead. The Oilers would slam the door in the third and McDavid put a cherry on top by scoring into Dallas' empty net with just a few seconds left on the clock.
The Oilers outshot the Stars 49-to-36 in all situations and they were dominant in terms of possession with 72 shot attempts to Dallas' 40. Where you can really see how good the Oilers were on Wednesday night is the high-danger scoring chances. The Oilers had 19 high-danger chances and they held Dallas to just five, including only one in the third period when the Stars were trailing by two goals.
There was a lot to like about that game. The Oilers came out strong and grabbed a lead, they didn't fold when they blew that said lead, and, when they got the lead back, they completely closed the door in the third period.
What they said…
"This year we have had to fight for our lives. We have been down and out, and out of the playoffs by as many as (six) points. We were out of the race and had to scratch and claw and get our way back in, and we still haven't clinched. We have been playing playoff hockey here for a while and I think maybe last year we were a little more comfortable in our position. I'm not going to say we took our foot off the gas, but we didn't have to play that desperate style of hockey.

Guys are confident right now, up and down the lineup. Guys feel good about their own game, and feel good about our team game. There are a lot of good things happening right now." – Connor McDavid.

"We simplified our game and asserted our will. Our team is trending in the right direction, but as I've said the last couple of days, I don't think we've played to our full potential yet." – Jay Woodcroft.

"Listen, they had been off for three days, they had lots of jump in their legs tonight. We've got to spend a little more time in their zone, got to slow them up in the neutral zone, and then we've got to end plays quicker in our zone. We've got to get on them quicker. … We had self-inflicted problems." – Dallas head coach Rick Bowness.

"It's playoffs, they have already started for us, so it's obviously disappointing because every game his huge for us. We have to be tighter defensively and do what we have to, to keep the puck out of our net." – Radek Faksa.

"Feels like we've been down 2-0 in a playoff series for a month here." Mattias Janmark.
Worth mentioning…
McDavid is back in the lead league in scoring with 113 points, while Jonathan Huberdeau is now in second at 111. This is going to be a tight race to finish the season. McDavid has five more games left and Huberdeau has six, and the Panthers also get to face some pretty bad teams the rest of the way. They have tough head-to-heads against Toronto, Boston, and Tampa, but the Panthers also face the Red Wings, Senators, and Canadiens, who all rank towards the bottom of the league in goals against.
Mike Smith put together another very good performance in net for the Oilers, stopping 34 of the 36 shots that Dallas threw at him. Smith has now won seven games in a row with a .954 save percentage during that stretch. His save percentage on the season is now all the way up to .913. He could not have picked a better time to get hot.
The Vegas Golden Knights squeezed out a win in overtime against the Washington Capitals on Wednesday, so the Oilers didn't gain any ground on them in the standings. At this point, though, what Vegas does only really matters as an indicator of who the Oilers are going to play in the first round of the playoffs. Edmonton is four points up on the L.A. Kings for second place in the Pacific Division and the Oilers have a game in hand. Vegas is three points back of the Kings and seven back of the Oilers.
With four more points, the 2021-22 Oilers will become the eighth team in franchise history to reach the 100-point plateau. Only one non-80s Oilers team has reached that mark, the 2016-17 team. This year's team needs to pick up seven points in their final five games to reach the 103 points that the 2016-17 team put up.