The Day After: The boys are back in town
Photo credit:Perry Nelson-USA TODAY Sports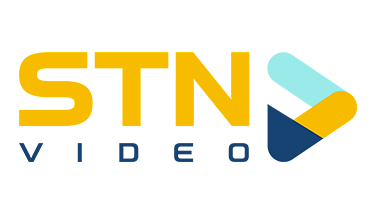 After
missing over a month with a shoulder injury
, he stepped back into his spot as the club's third-line center alongside newcomer Derick Brassard and Jesse Puljujarvi and the trio dominated. At 5×5, they controlled 79.17 percent of the shot attempts and 82.54 percent of the expected goal share.
Oh, and Brassard got the game-winning goal — no big deal.
But what might be the most important factor is how Nugent-Hopkins helped the Oilers' special teams. 2/2 on the powerplay. 2/2 on the penalty kill. He played a minute and a half on each special team, and his impact was felt.
He helped the powerplay a ton by working to cycle the puck, let alone his penalty kill work breaking up passing lanes and knocking pucks out of play.
"For me, Nuge is a real key piece to what we have going on here. Having him in the lineup, he touches a lot of areas in the game and allows us when we play the three centers down the middle to have a real strong spine of our team,"
said head coach Jay Woodcroft after the game
. "I find when he's in the lineup, it leads to a really nice balance.
"Two for two, and the penalty kill was very good tonight too. I thought we did some things in the morning skate to increase our puck confidence and to do things in tight areas. We saw a result tonight, and that's a credit to both units on the powerplay."
While he didn't kill penalties, Brassard looked solid in his debut, too. That aforementioned trio seemed to find instant chemistry and Brassard's goal game just by him flipping the puck on net and getting a good bounce.
"He makes good plays with the puck. He doesn't force little plays, he actually has some poise in the offensive zone in order to find that open man," Woodcroft said of Brassard's game. "That line scored the goal in the third period that turned out to be the winning goal."
He wasn't the only newcomer who looked good. Brett Kulak looked tremendous in his first game with the Oilers. The trust was seemingly immediate from the coaching staff, too.
"I thought he played a good game. he's a very good skater, he helped our puck movement on the backend," said Woodcroft. "I just felt comfortable with him on the ice tonight."
Both posted strong underlying numbers in their debut. With Brassard on the ice at 5×5, the Oilers controlled 80 percent of the shot attempts and 90.24 percent of the expected goals. Kulak, meanwhile, played the most 5×5 TOI among any Oilers defenceman at 18:01 and with him on the ice, Edmonton controlled 74.07 percent of the shot attempts and 70.05 percent of the expected goal share.
All in all, the Oilers are finally healthy for the first time in god-knows-how-long and it's coming at the right time. They're 17 games away from the playoffs, and things aren't getting easier.
But having a full-compliment of players is going to hurt the team, no doubt. That depth through the lineup isn't making Woodcroft's job any easier, though.
"I actually would say we have four really good lines that all can create momentum in our team. Some lines create momentum in a different way," he said. "But yeah, I thought there was nice balance tonight. It was the first time we've had a fully healthy lineup and have had to make hard lineup decisions.
"I thought we got a good effort from everybody who was dressed tonight and certainly as we move forward, it will be tough to make decisions on who is in, who is out, because three really good hockey players didn't play for us tonight."
Those tough decisions will come sooner rather than later when the Oilers head down to Calgary for a Saturday night game against the Calgary Flames.
What they're saying…
Kahkonen's Sharks debut spoiled by Leon Draisaitl, Edmonton Oilers

Goalie Kaapo Kahkonen had his debut in a Sharks uniform spoiled on Thursday as Leon Draisaitl scored twice and Kailer Yamamoto, Derick Brassard, and Evander Kane each added one to give the host Edmonton Oilers a 5-2 win at Rogers Place.

Brassard's goal proved to be the winner as he flung a puck toward the net, looking for forward Ryan Nugent-Hopkins, but it instead went off Erik Karlsson's skate and past Kahkonen for a 3-1 Oilers lead at the 6:49 mark of the third period.

The goals by Yamamoto in the second period and Draisaitl in the third – his second of the game – both came on the power play as the Sharks have now allowed four goals on the penalty kill in the last three games.

Tomas Hertl had a goal and an assist and Karlsson scored as the Sharks split their two-game road trip through Alberta after they beat the Calgary Flames 4-3 on Tuesday.

Kahkonen finished with 37 saves.

"Not the result we wanted, obviously," Kahkonen said. "Good is not good enough in this league. I wish I could have made one or two more saves here, keep it a little closer. But overall I felt fine. The guys have been great."

The game was marred by an injury to Sharks captain Logan Couture, who was struck in the upper body by a puck shot from the point by defenseman Brent Burns.

Couture was standing near the crease next to Oilers goalie Mike Smith when he was hit by a Burns shot from just inside the blue line at the 9:47 mark of the second period.  Couture went down on the ice for a few moments before he skated off under his own power and walked to the Sharks' dressing room.

Couture, the Sharks' third-leading scorer with 47 points in 60 games, will be re-evaluated after the team returns to San Jose. For now, he is considered day-to-day, coach Bob Boughner said.
---
Zach Laing is the Nation Network's news director and senior columnist. He can be followed on Twitter at
@zjlaing
, or reached by email at zach@oilersnation.com.
---