The Day After: Off the Schneid
Photo credit:Perry Nelson-USA TODAY Sports
There may not have been a bigger goal scored in this young season for the Edmonton Oilers than that of Kailer Yamamoto's tally Monday night.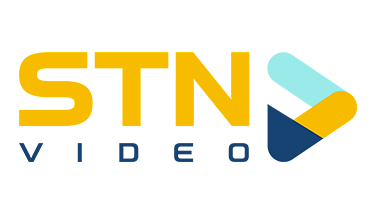 And while Kailer Yamamoto's third-period tally had no real effect on the 5-2 victory over the Seattle Kraken, it meant everything for the embattled forward. After all, it had been since April 8th of this year he last found the back of the net.
"Any time you start the season without a goal in the first seven games, you start to worry a little bit. The guys were really good, though. They were telling me it's coming, and finally it came," said Yamamoto. "The goal was honestly just a really good pass by (Draisaitl), kinda getting a partial breakaway and finding the five-hole.
"The first couple of games, myself included, I wasn't happy with it. Over the last couple of games, I've thought I've definitely played better. hockey. But they were just telling me to get to the net and keep shooting. Eventually it would come, and tonight it finally came."
It was a massive goal for a player who has done just about everything right but put up points. The talent is there, no doubt, for the young Yamamoto, but what has kept him in the top-six forward group for the Oilers over his 24-game drought wasn't his play with the puck, but rather without it.
But for the Oilers as a whole, despite being heavily outshot and out-chanced, they made the most of it when they did have the puck on their stick. Leon Draisaitl scored twice, as did Turris and Yamamoto, as the Oilers found another way to win against a Seattle squad that came hot and heavy.
A resilient bunch these Oilers are. There is lots to clean up in their game, as alluded to by head coach Dave Tippett after the game, but a win is a win and the Oilers are now 7-1 atop the Pacific Division once again.
I may sound like a broken record, but it doesn't get easier for them. The important thing, however, is that the Oilers are securing wins. Not just against random teams from out east, no. Six of seven of the Oilers' wins are against opponents in their own division to start the year.
While it may not seem like it matters much at this point in time, at the end of the season when the playoffs roll around those games are going to be absolutely crucial in the event of tiebreakers. Not just that, but it also helps to create separation in what is turning out to be a confusing division.
I don't think many would've predicted Vegas to be a .500 club or the Flames and Sharks having 13 and 10 standings points, respectively, so those inter-division games will continue to be key for Edmonton.
Backhanders…
A few milestones last night: Duncan Keith played in game 1200, while trainer T.D. Forss manned game 1000 with the club.
Mikko Koskinen was rock solid in net for Edmonton despite allowing two goals. He has filled in quite well for the Oilers with Mike Smith being injured. It's going to be interesting to see what happens with the Oilers crease in the next four months or so.
What they're saying…
The Seattle Kraken has now played 10 games. It's fair to say there are a few trends.

Monday night in Edmonton, Seattle relived a few early tropes in a 5-2 loss. The Kraken allowed a goal on the first shot of the game for the third time of those 10 games. The Kraken entered the first intermission playing from behind for the fifth time; it has lost every time — all five — it has trailed going into the first intermission. The opponent has scored first in seven of the games.

"It's frustrating," Kraken forward Jaden Schwartz said. "(Sunday's game) was right there for us and so was today. There were opportunities to start and we had a lot of chances, so we just got to find ways to put them in the back of the net."

It's early in the season and in the franchise; 10 games out of 82 is just 12.2 percent of the schedule. At 3-6-1, the Kraken has just seven standings points after the first road trip, first homestand and two back-to-backs. At some point, even with the Kraken playing relatively well in these losses, that begins to matter.

Maybe it's not yet, still being early enough, but it's deep enough into the schedule to have a sample size to show ways the Kraken can evolve.

Coach Dave Hakstol's message after the game was simple: Just keep shooting.

"Keep getting good chances," he said. "We've got to find a way to turn a little bit of puck luck. Sometimes it's a fluke, sometimes it's going right through the blue paint and making sure it goes back to the net. It's a little bit of everything, but it's No. 1 making sure we stay with it." – Marisa Ingemi, Seattle Times
---
Zach Laing is the Nation Network's news director and senior columnist. He can be followed on Twitter at
@zjlaing
, or reached by email at zach@oilersnation.com.
---