The Day After: Tough meetings lead to strong response
Photo credit:Perry Nelson-USA TODAY Sports
That was a much better performance, now wasn't it?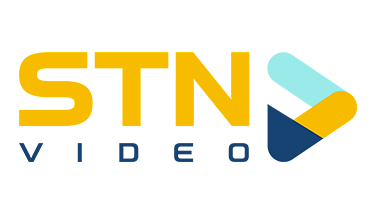 Days after getting steamrolled in Calgary by the rival Flames, the Edmonton Oilers took out some pent-up frustration on the visiting Arizona Coyotes in a 6-1 win.
After suffering that devastating 9-5 loss to the Flames Saturday, it was clear a big reset was needed and it came quickly in the form of one of the cleanest games of the season. While there was no shortage of storylines from Ryan McLeod putting up three points, to Connor McDavid being two points short of 100, or Leon Draisaitl being two back of 50 goals, what was most important was the way the team responded.
After the win, Oilers head coach Jay Woodcroft said there were some "hard meetings" that had been held earlier in the day.
"I mean, nobody was happy with the result the other night. We had a day off to think about it, stew about it, and this morning we had some hard meetings — players were challenged and they responded," said Woodcroft after the game Monday night. "It's a full credit to the players in that dressing room for honestly looking at their own personal games, at their team game, and trying to come up with a recipe that is going to serve us well down the stretch here.
"Sometimes, you might not see it but behind closed doors sometimes there are pointed meetings either with individuals or with the team in general. I think the attitude or the mindset that we brought in following that Calgary game was to use it as a growth opportunity that presented itself."
After Connor McDavid broke open the scoring receiving a beautiful stretch pass from Jesse Puljujarvi, it was McLeod who went end-to-end eventually flipping a puck off the back of Vejmelka and it. He kept it rolling in the second, too, with another tremendous play utilizing his speed.
He took a Kailer Yamamoto pass with speed through the neutral zone before gliding through the Coyotes' defence like a hot knife through butter. A quick move to the backhand and McLeod suddenly had the first two-goal game of his career. Warren Foegele added tallies in the second, while Leon Draisaitl continued his hot streak getting his 48th goal of the year.
For Draisaitl, it ties him for first in the league for scoring with Auston Matthews and on top of that, it moves a three-game scoring streak to four, and an eight-game point streak to nine.
And hey, how about that Jesse Puljujarvi kid? He looked tremendous all night long and was one of the Oilers' best players right off the drop of the puck. He had beautiful assists on McDavid's opening goal and Draisaitl's nightcap and was effective, as always, without the puck on his stick too.
Overall, two nights after the Oilers gave up nine goals against at even-strength, Edmonton went out and scored five at 5×5 against the Coyotes. It was just the kind of response you want to see from a team like the Oilers.
Not only was it a game they just needed to win, but it was also one where they needed to send a statement. They did just that.
"To a man, we all felt we could be better," Woodcroft said on the feelings after the Calgary game, "but at the end of the day, that game was worth two points. The same way today's game is worth two points.
"The mindset that we've tried to engrain in this group right off the bat when Dave Manson and I came up from Bakersfield was we're going to take care of the day's business. Are you going to have good days? You're going to have some good days. Are you going to have some tough days? Yeah, you're going to have some tough days.
"But I think if you have that mindset that you did what needs to be done on that day, sometimes the results just take care of themselves. Following that game we turned in in Calgary, what was required were some of those hard meetings. And as I said, our players responded. Full credit goes to our players."
Now, the eyes turn towards the LA Kings, who roll through Rogers Place on Wednesday night. Couple their loss to the Seattle Kraken last night and the Oilers' win, Edmonton sits just two points back from LA for second place in the Pacific.
It's going to be a big one.
---
Zach Laing is the Nation Network's news director and senior columnist. He can be followed on Twitter at
@zjlaing
, or reached by email at zach@oilersnation.com.
---