The Day After: So that's what depth scoring looks like
Photo credit:Jean-Yves Ahern-USA TODAY Sports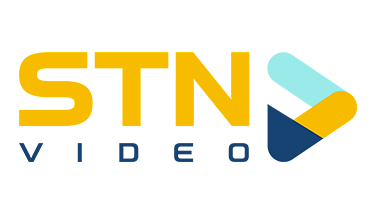 It's amazing what a few weeks can do.
10 days ago, the Oilers were reeling. In a tailspin. Falling apart at the seams and folding like a cheap deck of cards.
Today? Well, they feel like a completely different team. So what changed?
First and foremost the roster is as near full-health as it has been all season long. Beyond Tyson Barrie and Mike Smith, virtually every Oilers player was in the lineup Saturday night.
Second of all, the addition of Evander Kane has been immediately felt in more ways than one. You can point to his first-period tally as a clear sign of that. There's been no lack of talk around the Oilers starting games slow and falling behind the eight-ball early.
But what's maybe more important is the impact it has had on the rest of the roster. I mean, take a look at the Oilers "third-line" of Zach Hyman, Ryan Nugent-Hopkins and Zack Kassian. Kane himself described the trio as the Oilers best line and it's hard not to see why. Hyman had two goals and an assist. Nugent-Hopkins a goal and an assist, and a lone assist for Kassian.
All three of these players have been first-line players in their careers. Hyman carried the load while with the Toronto Maple Leafs and Nugent-Hopkins has done so for the majority of his career in Edmonton. Kassian, meanwhile, has shown he can play at times with high-end skill putting up some impressive numbers with Connor McDavid.
With Kane in the lineup, it's a new-look team and one that can be a nightmare for opposing coaches. There is a top line with the best player in the world, Connor McDavid, who has scored the most points in the last three seasons.
A second line with one of the best scoring talents in the world in Leon Draisaitl, who has scored the second-most points in the last three seasons.
Then there's that third line. Oh, and you can't forget about a gritty fourth-line blend of skill, speed, and some sandpaper.
It's not going to be fun for opposing coaches to match with those lines. But this is a team that moved the salt shakers into the right place — at least for not. Things can change, of course, but this first iteration of a healthy lineup looked sharp.
Beating up on a lowly Montreal Canadiens team might be just what the Oilers needed too. For almost two months, the shoe has been on the other foot. COVID-19 issues with some injuries sprinkled in had depleted the Oilers lineup sucking it dry of depth.
Other teams were able to key in harder on McDavid and Draisaitl and it's not like offense was coming from other areas in droves for the Oilers.
But now? Now that looks different.
Backhanders…
A great weekend of hockey was played at the Clare Drake Arena. The Golden Bears played host to the University of Calgary Dinos splitting the weekend set. It's been my first season doing colour commentary on their broadcasts and man, what a treat it has been. The Bears have a wildly impressive roster once again and the recent injection of Noah Philp into the lineup has made them look even better. Their next home games are Feb. 11 and 12, and it's great bang for your buck for some impressive hockey.
Congratulations to Montreal Expo's legend and Ted 2 actor Tom Brady on his retirement from the NFL. What a career for the most successful quarterback of all time.
What they're saying…
In a season filled with embarrassment, Canadiens somehow hit new low vs. Oilers

MONTREAL — It was impressive—the Montreal Canadiens, owners of the NHL's worst record and a team that had allowed at least five goals in 17 of their first 42 games, somehow topping themselves in Game 43.

Saturday night, in Montreal, in an all-Canadian matchup with the Edmonton Oilers on Hockey Night in Canada, the Canadiens completely embarrassed themselves. Even in a week that started with a lacklustre 8-2 loss to the Minnesota Wild, they managed to hit a new low.

We didn't think it could be done, but the Canadiens proved us wrong, and they did it shortly after the national anthem was sung and the puck was dropped—rolling out the welcome mat for Evander Kane on his third shift in his new uniform and leaving him unchecked in front of the net for a tip Canadiens goaltender Samuel Montembeault moved away from.

It was less than a minute and a half after Kane scored that Zach Hyman wiped his feet on that mat and tipped in an identical goal from the lip of the crease. On this sequence, Ben Chiarot, playing left defence, shifted over to the right and chased a cycle all the way up to Montreal's blue line, while Lukas Vejdemo stood by Hyman and watched him give the Oilers the 2-0 lead.

It was on the very next shift that Canadiens forward Rem Pitlick, who has done mostly good things since being claimed off waivers from the Wild on Jan. 12, scored Leon Draisaitl's 30th goal of the season for him, fumbling and booting the puck past Montembeault.

If Canadiens fans had been in attendance, most would've left the building after Ryan Nugent-Hopkins quickly answered Josh Anderson's second-period goal to make it 4-1 Oilers. Any remaining would've booed on their way out after watching Hyman and Draisaitl bookend Tyler Toffoli's power-play goal to make it 6-2 Oilers with more than 25 minutes to play.

Alas, no one was there to toss a jersey on the ice after Derek Ryan made it a 7-2 final with just over 30 seconds remaining in the third period. Not that anyone would have needed to after the Canadiens laid down in theirs all night. – Eric Engels, Sportsnet
---
Zach Laing is the Nation Network's news director and senior columnist. He can be followed on Twitter at
@zjlaing
, or reached by email at zach@oilersnation.com.
---