The Day After: Too little too late, Oilers end road trip with loss after spotting Jets a four-goal lead
Photo credit:Terrence Lee-USA TODAY Sports
That ain't it. Final Score: 5-2 Jets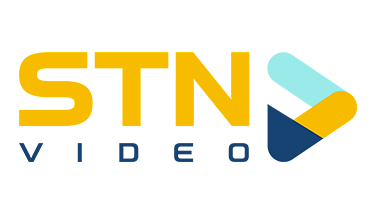 Seeing as this was the first time the Oilers and the Jets faced off since the boys got swept back in round one of the playoffs, I had high hopes that we'd be seeing the boys hit the ice with a chip on their shoulders and hatred in their hearts. Not that I expected everyone to still be pissed off about the way things went necessarily, but I did want them to play with an added sense of purpose. Was that too much to ask? I didn't think so. Yet, as we've seen way too often lately, the Oilers found themselves down on the scoreboard in the first couple of minutes after another sluggish start led to them being in a hole once again. I mean, it would have also been nice to get a save on the first shot of the night too but I digress. The point here is that the Oilers keep putting themselves in situations where they're chasing the hockey game and that's not going to work more often than not.
Moving into the second period, the Oilers started out well enough but they couldn't actually get anything done on the scoreboard, which is an obvious problem. Down at the other end of the ice, the Jets were having no such problems as they were able to tack on a trio of goals to increase their lead to a field goal + a rouge. Down by four and struggling to put two shifts together, this did not feel like it was going to be a comeback night for the Oilers but the boys started the frame with a little bit of hope. With two goal scored in the span of 1:16, Edmonton was able to halve the lead with a dose of power play brilliance but the gap was simply too big to overcome. It was the kind of night where the goaltending couldn't bail out the mistakes and the team couldn't score enough to cover up the weak goals against, and when you put those two things together then you've got a recipe for an 'L' on the board.
At the end of the day, it's nearly impossible to win in this league when you spot the other team the kind of lead the Oilers gifted Winnipeg with through forty minutes.
Backhanders…
Stats from www.naturalstattrick.com
Leon Draisaitl is an absolute menace to society right now as he scored his 16th and 17th goals of the season in only his 15th game played. The guy is on pace for 93 goals right now and I'm not sure what else to say other than you know you're hot any time the stats you're putting up have only been matched by Gretzky and Lemieux.
Are you surprised that Connor McDavid kept his point streak going with another multi-point performance? You're not, are you?
Ryan Nugent-Apple Tree with another helper because he's unselfish like that.
First shot goal! I don't know what Koskinen's deal is with allowing stinkers but it's unbelievable how often it happens, especially when the guy is playing as well as he has been lately. Koskinen finished with 22 saves and a .846 save%.
Stuart Skinner was perfect in relief, stopping all eight shots that were sent his way.
Duncan Keith had a rough night as he was on the ice for the first three Winnipeg goals. I'm not saying he was the only one that struggled — the whole team looked rough tbh — but it was hard not to notice that he wasn't anywhere near good enough.
Speaking of the defence, I can't be the only one that's noticed how often the Oilers' d-men back up all the way into their own goalie rather than trying to stand guys up early, right?
The fourth line got caved in tonight, finishing the night with a 33 CF% and a 17.89 xGF%. Those are ugly numbers, my friends.
If Brendan Perlini is only going to get 5:32 in TOI then shouldn't we be playing someone else in that spot?
Ryan McLeod is looking more and more confident by the game and I just wanted to give him some love because he's a guy I've been cheering for since being drafted at 40th overall back in 2018.
It was nice to see Zack Kassian back in the lineup after he missed the last three games with a lower-body injury, but the tricky part will be whether or not he can stay healthy long term.
The Jets really worked at upgrading their back-end during the offseason and it showed in the way they were often able to clear the zone with ease.
What they're saying…
Arguably, the biggest obstacle goaltender 

Connor Hellebuyck

has faced up to this point has been becoming a new father, you know, along with attempting to build that cradle during the off-season. But now, he's preparing to take on one of the top offences in the league that's led by two generational talents, easy enough right?

Historically, Hellebuyck has certainly endured his fair share of rough performances against the Oilers, as he owns a career 9-10-1 record, 3.35 goals-against average and a .893 save percentage over 20 games played. Last season, the 28-year-old witnessed those metrics fall even farther, resulting in a troubling 3.96 goals-against average and a .877 save percentage through seven contests.

Granted, Winnipeg's defence has considerably improved from a season ago, thanks to the additions of 

Nate Schmidt

 and 

Brenden Dillon

. While those two acquisitions have taken some pressure off the 2019-20 Vezina Trophy winner, he's still faced 64 high-danger shots on goal at 5-on-5 this season, which is 

tied for 14th-most among all goaltenders in the league

.

Tonight, Hellebuyck was excellent for the Jets (32 saves and a .941 save%) and he gave them the kind of goaltending they needed to prevent a comeback and lock down a fifth straight victory over an Edmonton Oilers team that can't quite figure his team out.
Looking to up your fantasy hockey game? DailyFaceoff has the tools you need for both daily and season-long fantasy leagues, including a lineup optimizer, daily projections, and a whole lot more. 
Sign up for the DailyFaceoff tools here.