The Revisiting Series: Fail for Nail
Welcome to The Revisiting Series where we, well, revisit things. Today, we're continuing our look at the Oilers' four first overall picks in franchise history. 
In 2011-12, there was hope for the Oilers. They had a great group of talented young forwards in
Hall
, Eberle, and
Nugent-Hopkins
, and brought home
Ryan Smyth
.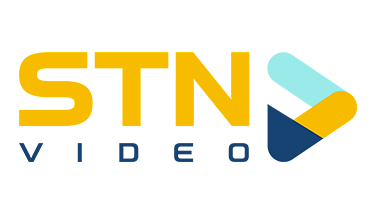 And that hope only grew after an October that saw Edmonton post a 7-2-2 record. There was the feeling that the tide may have been turned on what had been a tumultuous number of years.
A six-game win streak stretched into early November, but a 6-3 loss to the Boston Bruins on Nov. 10 sent the Oilers into a downward spiral that saw them lose their next three. Come December, Edmonton was still holding onto a 12-10-3 record, but the club only won three of their next 12 games and the club never recovered.
Edmonton finished as the second-worst team in the league and was never able to recover from their November and December faults.
Come the draft, there was surely no way that the Oilers would once again get themselves the first-overall pick. They had the second-best odds of winning the pick and surely enough, they did.
It caused a mass uproar around the NHL, with the league going so far as to revamp the process for the 2013 draft lottery.
Thus, Edmonton selected the Russian described as a dynamic, game-breaking talent known for his offensive prowess and goal-scoring talents.
But Yakupov never developed into the top talent Edmonton needed him to be. Despite a great rookie campaign under Ralph Kreuger that saw him score 17 goals and 31 points in 38 games, he never got close to matching that kind of production again in the NHL.
Dallas Eakins took over
behind the bench and year two saw Yakupov's numbers decline under a sophomore slump scoring only 11 goals and 24 assists in 63 games. While he seemed to have the smarts to play strong offensive-minded hockey, his ability and/or willingness to defend well.
Yakupov saw some redemption under Todd Nelson in 2014-15 putting up 5 points in 51 games, but at this point, he had largely fallen out of favor of the organization. He was traded to St. Louis on Oct. 7, 2016, for prospect Zach Pochiro and a conditional 3rd round pick.
He spent a season in St. Louis before signing with Colorado for one more season before heading out to the KHL where he's played the last two years with SKA St. Petersburg.
All in all, with the acumen of a first overall pick, it's hard to not say that Yakupov was a bust in the NHL. He never produced the way first overall's are expected to and that is probably why he's not in the league anymore.
Yakupov's NHL career wasn't horrible and if he was ever able to clean up his defensive side of the game, he may have been able to have a much longer career. His 136 points in 350 are a respectable number, but not for a first-overall pick.