These Edmonton Oilers are different
Photo credit:twitter.com/nhl
Without putting the cart before the horse too much here, it's hard not to see how different these Edmonton Oilers are.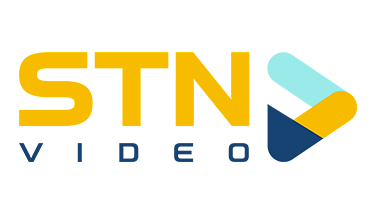 Scarred, jaded, battered and bruised from the past, oh, few decades, it's time to confidently say these Oilers are different. Now look, there's lots of work to be done here. They have one heckuva series coming up with the Colorado Avalanche if they want a shot at Lord Stanley's mug.
But looking behind instead of ahead, it's hard not to see massive improvements from this team. They've not only talked the talked, but they've walked the walk.
They've shown they've learned from a tough 2017 series against the Anaheim Ducks, an embarrassing showing in the 2020 qualifiers against the Chicago Blackhawks, and an even worse sweep at the hands of the Winnipeg Jets in 2021. They've shown they've learned from lessons against the LA Kings in round one, where they nearly squandered a 2-1 lead.
We saw it first hand from the team in games four and five, where they had to fight through a fair share of adversity.
In game four, the Oilers built a 3-0 lead after one. They played well in the second, only for Calgary to score two quick ones. Then in the third, disaster struck and a goal 132-feet away from the Oilers' net was scored.
Or look at game five. Down 2-0 six minutes into the second, the Oilers responded with two quick ones from Darnell Nurse and Jesse Puljujarvi to tie the game. Hyman added another to make it 3-2, then all of a sudden the Flames buried two in 16 seconds to get a 4-3 lead. So what did Evan Bouchard do? Oh, just tie the game with four minutes to go in the second.
They looked calm.
"I think the calm comes from our leadership group. We've had some players that have gone through some things the last six or seven years playoff-wise.," said Oilers head coach Jay Woodcroft after the game five win. "We have brought in some players to the organization with a little more playoff experience and I think everyone goes to Duncan Keith and his hall of fame resume and his three cups.
"But even Brett Kulak went to the final last year. He has an understanding of what it takes. Mike Smith has great experience. I think there's just a measure of composure with our group. I just keep going back to the fact that we talk about it all the time: we got the people in the room that can get through sticky circumstances. Whether you play four minutes or 24 minutes, your contribution is valued. You're important on our team. We've said this before, there's room for contribution and greatness from everybody."
And Woodcroft didn't even mention there guys like Connor McDavid, Leon Draisaitl and Darnell Nurse who have all stepped up big in these playoffs.
For once, it finally feels like the Oilers have the ability to handle significant adversity. We've all been through the ups and downs of this team. The moments of adversity where, instead of doing what they did against Calgary, they would pack up their bags, call it a night and look ahead.
But not these Oilers. It's that ability that's going to not only pay off dividends as the team looks to advance through the Western Conference Final, but will be a major key to the long-term success of this franchise.
---
Zach Laing is the Nation Network's news director and senior columnist. He can be followed on Twitter at
@zjlaing
, or reached by email at zach@oilersnation.com.
---